A reflection on food self-sufficiency in this period of great change
April 9th, 2020 by Raphaël Podlasiewicz, Executive Chef of Nord restaurants, Strøm Nordic spa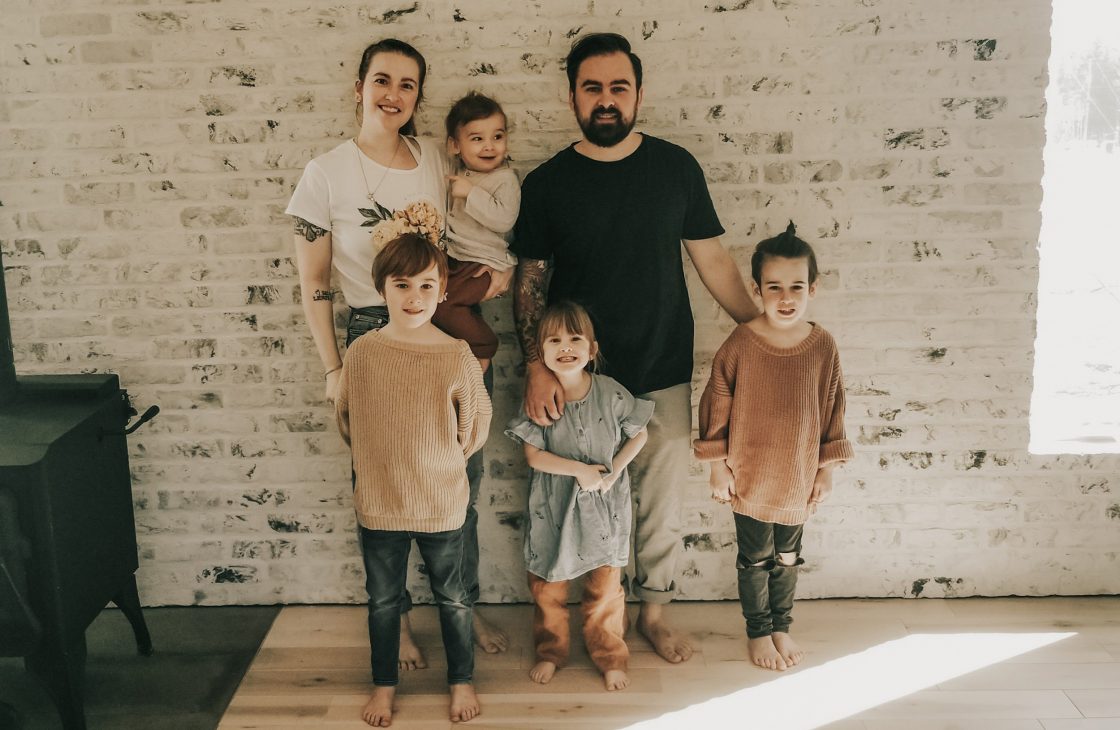 AN INCURSION IN RAPHAËL'S DAILY LIFE
– Raphaël has been the executive chef of Nord restaurants and Fika café for the past two years. As the father of four wonderful children, he takes advantage of the confinement to reconnect with simple pleasures in his home in the countryside. A time to combine teleworking and family life and to reflect on the importance of food self-sufficiency. Incursion into his daily life.
At the beginning of the confinement, my family and I did not really realize what was going on. It was like a second school break was happening! Gradually, we reorganized the family routine. The biggest challenge was to combine family life and teleworking. At the moment, I don't have a concrete way to keep my balance through all this, but I would say that I am letting myself be carried along by the wave, that I am adapting. I deal with new challenges on a daily basis, I use my imagination. My wife and I are creative and we try to experiment with new activities that we don't usually do… It makes it easier to remain in a good mood!
My family and I live in the countryside in a fairly remote house in the woods. Before the crisis, our weekends already looked like a quarantine, in the sense that we don't really go out of the house. The biggest change, we really feel it during the week. The kids miss their friends, but they always find a way to have fun together. As parents, we are trying to maintain a calm atmosphere, so we are transparent with them about what is currently going on in the world, but we also control the information we share, so as not to get into fear and anxiety too much.
But quarantine has its good sides, too. We now live at a slower pace. The value of time takes on a new form. The crisis teaches us to slow down, to stop, to cherish these moments spent with our families even more.
Now that I am working from home, my children understand my job better, progressively making a better distinction between a cook and a chef. In fact, they have participated in the creation of the recipe capsules by preparing the ingredients and the set up themselves! We also cook much more together.
As a chef, I have always relied on local products and the richness of our terroir. I talked about this in my article Mother Nature does it right, published in Strøm Magazine. The current times have allowed me to deepen my introspection on food self-sufficiency. Our food production is currently dependent on several countries. This awareness is a real "wake up call" for me, but also for the whole food industry. Should we become self-sufficient in the production of the fruits and vegetables we eat? Do we need to review the way we source our supplies, the way we fill our plates, the way we cook? For the past few years, we've encouraged local purchases, but I now believe that it should be more than a movement, it should be a standard. It's time for a change!
Despite all the difficulties and the necessary adaptation, it is above all the positive aspects that I will retain from this crisis. I don't know if I am pushing the note by saying that humanity will be better off in the future, but I believe that degrowth, solidarity and the value of the present moment are regaining their meaning and that is what I choose to focus on.
Take home the experience of the Strøm Nordic Spa's Nord restaurants and Fika café by cooking Raphaël's recipes.
See the recipes
Nordic bread | Smørrebrød open-faced sandwiches
See the videos
Nordic bread | Smørrebrød open-faced sandwiches
Bon appétit!