A peaceful haven a few minutes from the city
The Strøm Nordic spa on Nuns' Island is a peaceful haven hidden away just a few minutes from downtown Montreal offering facilities that are in harmony with the vastness of nature. The ergonomics of the thermal cycle, the living force and the energy create a regeneration towards a state of balance. This destination is deeply rooted in a holistic vision of beauty and well-being : a selection of treatments, massage therapy, evolutionary cuisine, authentic rituals and a well-being pause on the quay overlooking the Lac des Battures. In addition to being Strøm's first location, it is also a place that perfectly combines nature and urbanism. It is hard to believe that we are so close to downtown.
Outdoor whirlpools • Hot and cold baths • Finnish saunas • Eucalyptus steam bath • Thermal and Nordic waterfalls • Indoor and outdoor relaxation areas with fireplaces • Bistro • Terraces • Quay • Massage rooms on stilts • And much more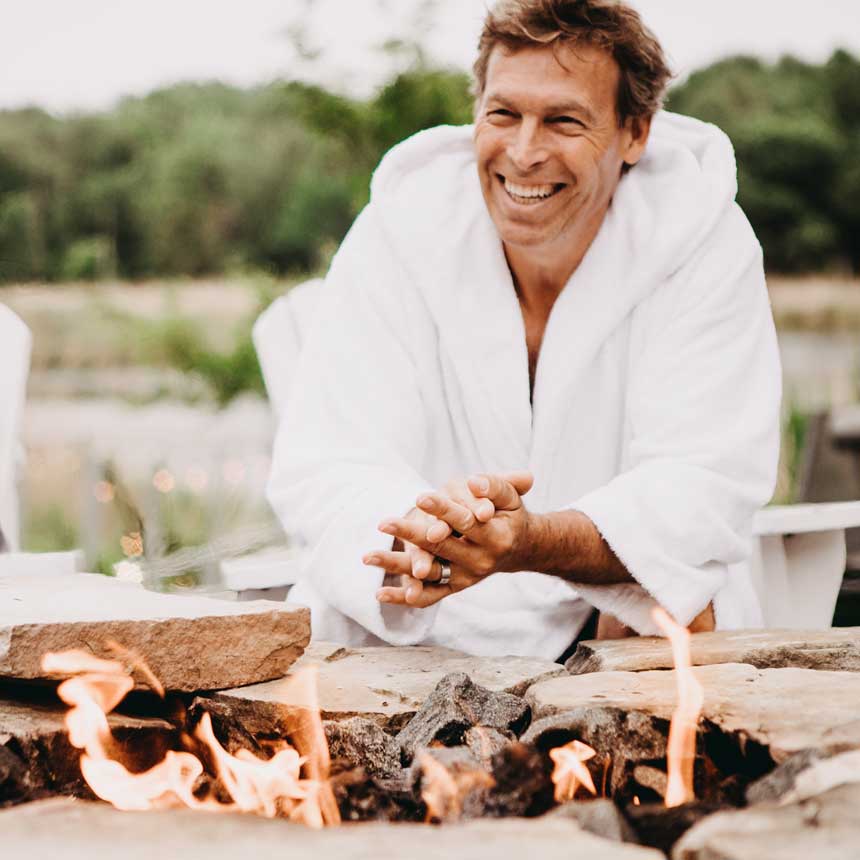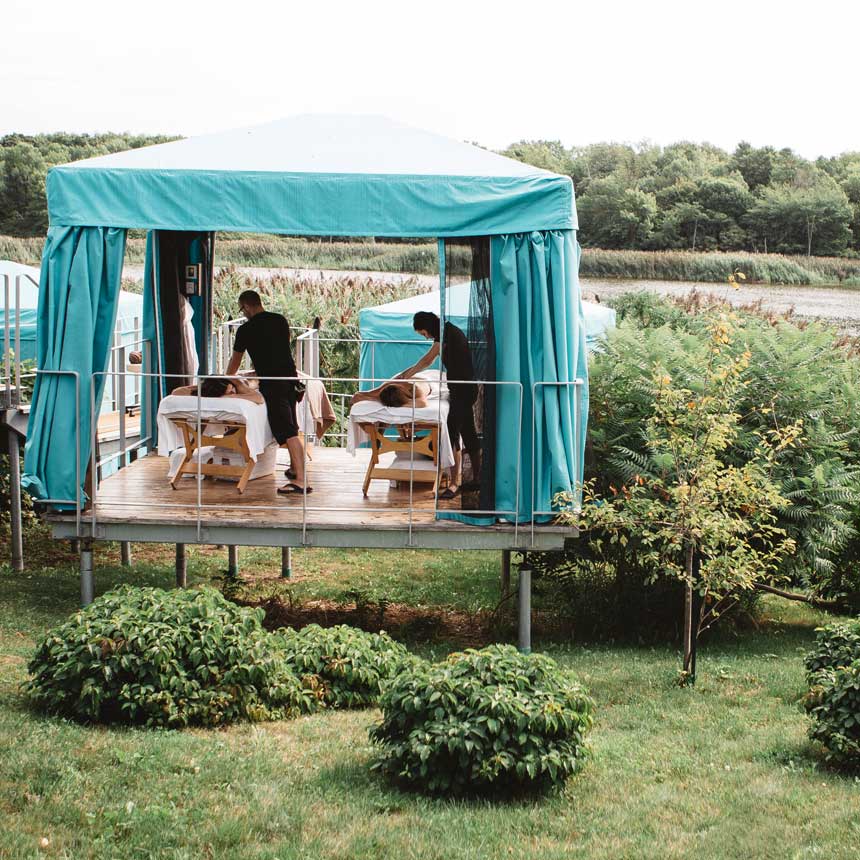 Fireplace area
Intimacy. Gathering. Heat. The force of the fire blends with the charm of the location, offering a majestic and panoramic view of Lac des Battures. A radiant space that brings guests together in summer like winter.
Massage rooms on stilts
Combining the benefits of nature and massage therapy, the massage rooms on stilts allow you to extend the relaxing experience in the heart of lively and abundant vegetation and to enjoy a personalized treatment to the sound of birds singing and leaves blowing in the wind.
Rød relaxation room
An experience focused on relieving tension and overall relaxation, unwinding on infrared beds is a way to enjoy all the benefits of infratherapy on the body. Relief of muscle and joint tension, stress reduction, lowering blood pressure, stimulating the immune system, skin tightening, improvement of blood circulation, eliminating of toxins: the benefits are manifold. This is the ideal pause for athletes or well-being enthusiasts.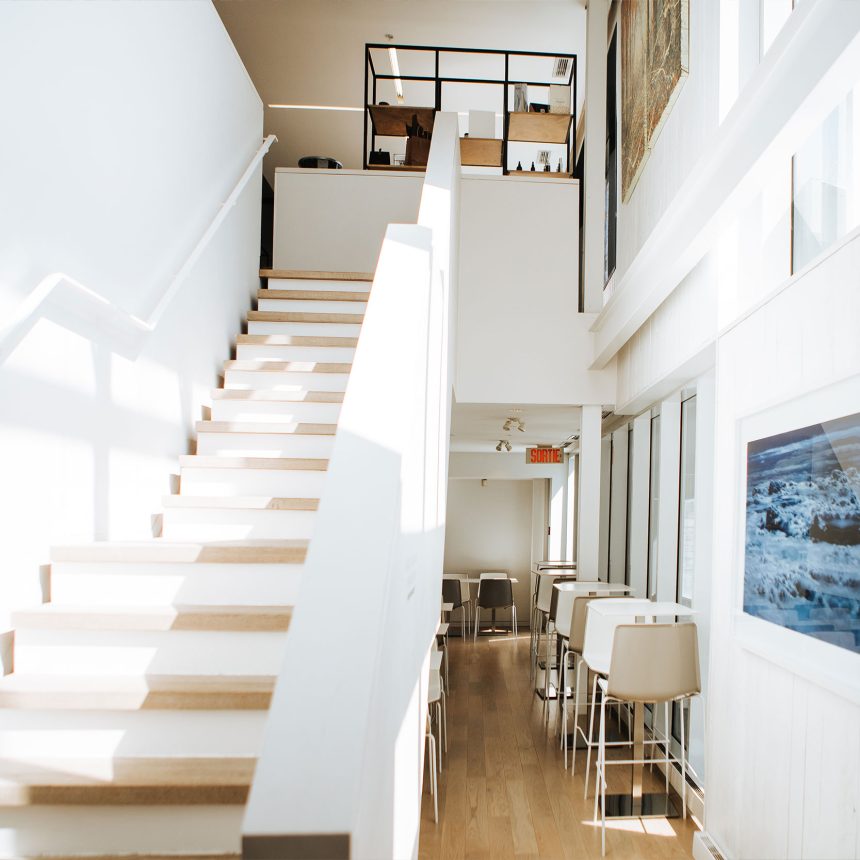 Nord Restaurant
Mother Nature does things well
A gastronomic and creative space, our bistro offers a boreal-inspired cuisine that emphasizes our nordicity by highlighting local artisans and fresh regional products. Because nature does things so well, we wanted to create a menu of tasty and amazing dishes that will make you discover the best it has to offer, one season at a time …
To discover: an ephemeral and evolving menu that changes with the seasons. An eco-responsible approach to gastronomy that focuses on quality versus quantity. A thoughtful, refined and intelligent gastronomic experience combining hospitality and know-how to offer unique and extraordinary moments.
– Happy discovery!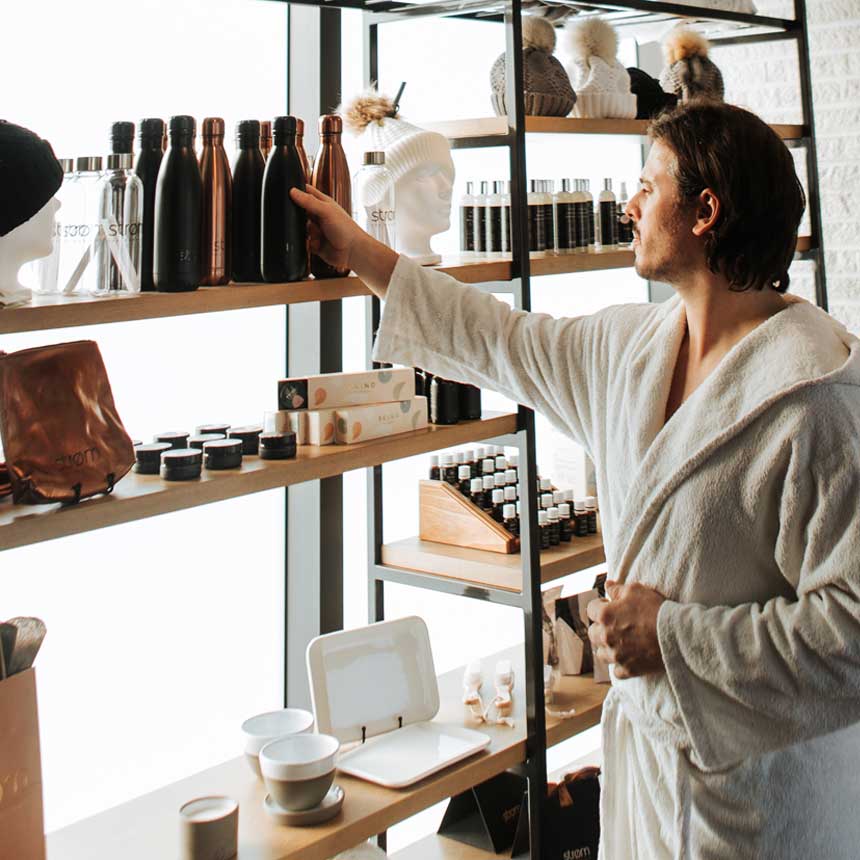 Boutique
Continue the Strøm ritual at home
The Strøm boutiques in our four locations were created out of the desire to bring the Strøm experience home by incorporating new relaxation rituals into your daily routine. True to our values, we partner with local companies to develop unique Nordic-inspired products with a minimalist design. Taking a day off to relax is fine, but the best thing is to make it a part of your lifestyle. Using Strøm products is an ode to relaxation, a way to prolong the ritual and create your own peaceful haven at home.
TRIPADVISOR
Leave us a comment after your visit.