At the foothills of the mountain
Built in the heart of the Gault Nature Reserve, Strøm Mont-Saint-Hilaire offers moments of absolute contemplation, while silence is golden. This thermal spa located in the Montérégie region offers an experience in harmony with nature, changing with the rhythm of the seasons. Back to the roots, to purity, reconnecting with yourself or with each other. The magnificent windows and refined lines highlight a wild and abundant nature. Because here, everything starts with the territory and the privileged contact with nature, the restaurant Nord showcases the products and flavours of the region. With its panoramic view of Mont Saint-Hilaire, outdoor pool, salt exfoliation area and innovative relaxation rooms, this spa is, no surprise, the most popular in the Montérégie.
Outdoor whirlpools • Hot and cold baths • Swimming pool • Finnish saunas • Eucalyptus and essential oil steam baths • Thermal and Nordic waterfalls • Indoor and outdoor relaxation areas with fireplaces • Bistro • Terraces • And much more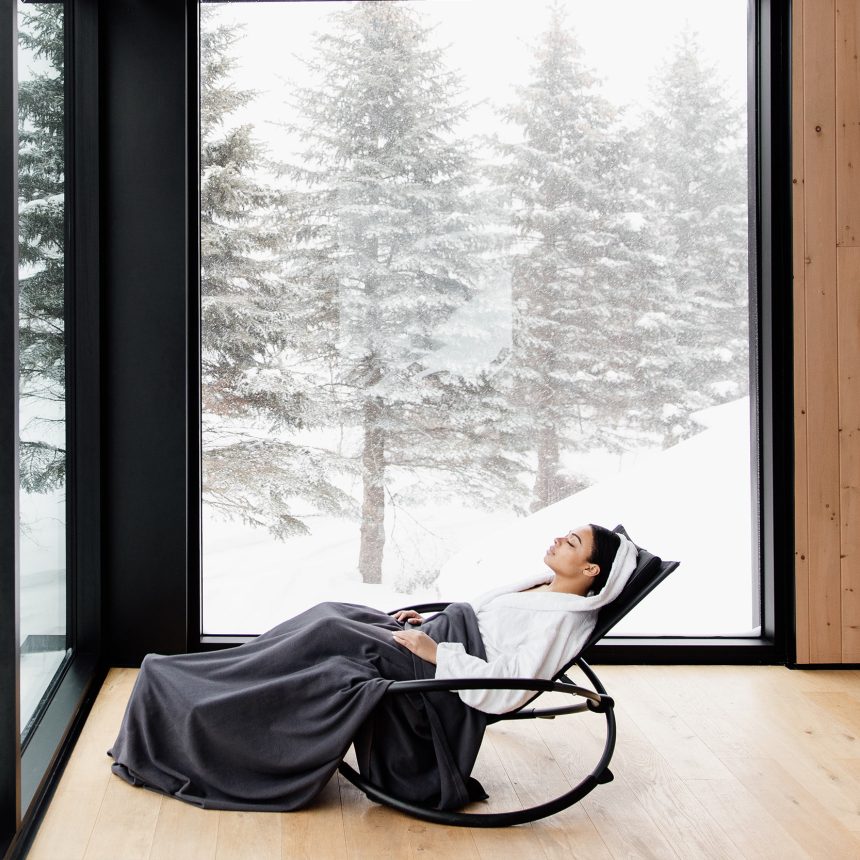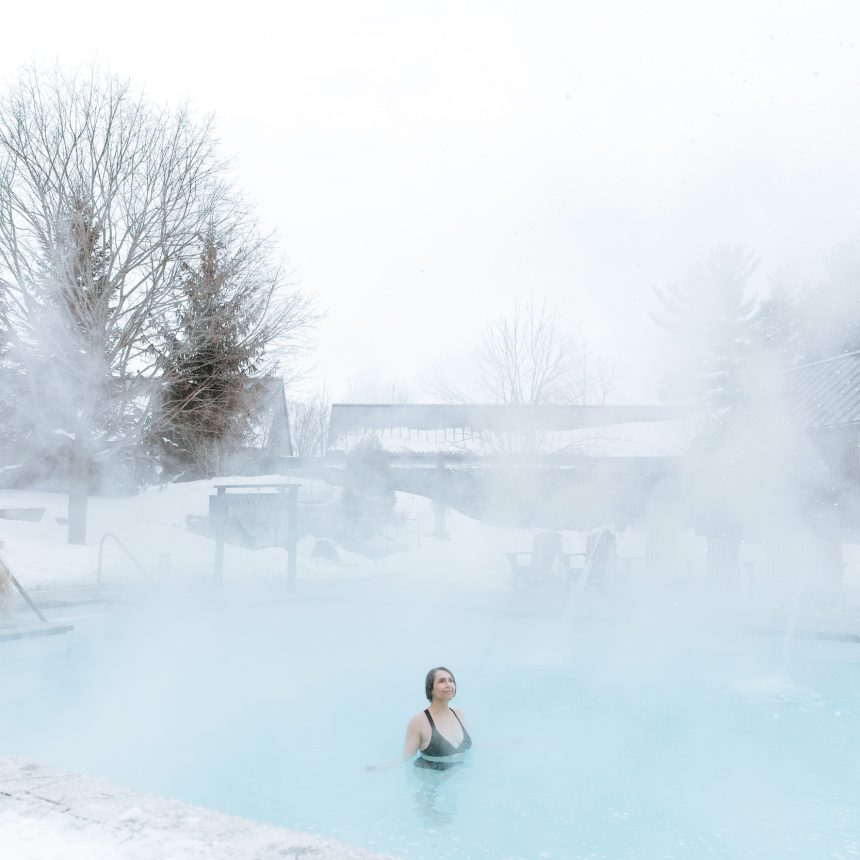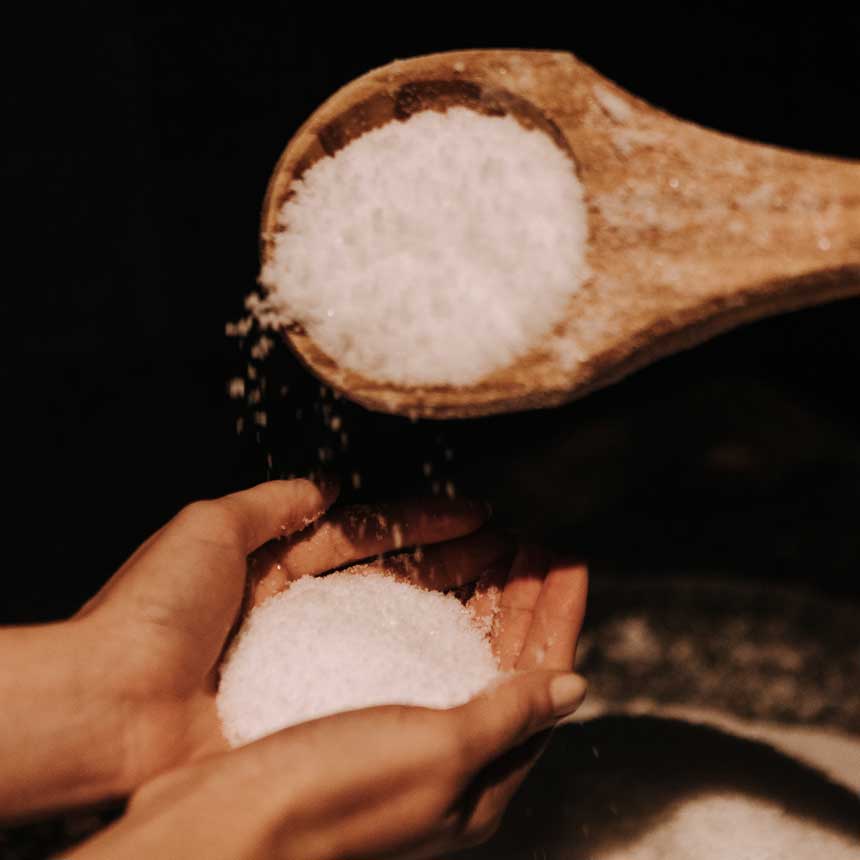 Panoramic relaxation room
Well-being is at the centre in this elegant and refined relaxation zone. The beauty of nature meets with vernacular architecture. In a place where vegetation has always been important, large windows allow for an impressive view of nature.
Outdoor swimming pool
Placed right at the foothill of the mountain, the large and sunny pool, surrounded by the majestic foliage of weeping willows, offers a stunning view of Mont Saint-Hilaire. The spectacular scenery can be enjoyed by swimmers who, at the same time, appreciate the perfectly year-round heated water. A must for all four seasons.
Salt exfoliation area
This experience stimulates the senses while restoring the skin's radiance, softness and vitality. The ritual starts with a visit to the sauna or steam bath, where you relax for about ten minutes. Next, you proceed to the exfoliation area to scrub your body with the salt. Massage your skin and rinse it thoroughly. A beautiful addition to the traditional thermal circuit.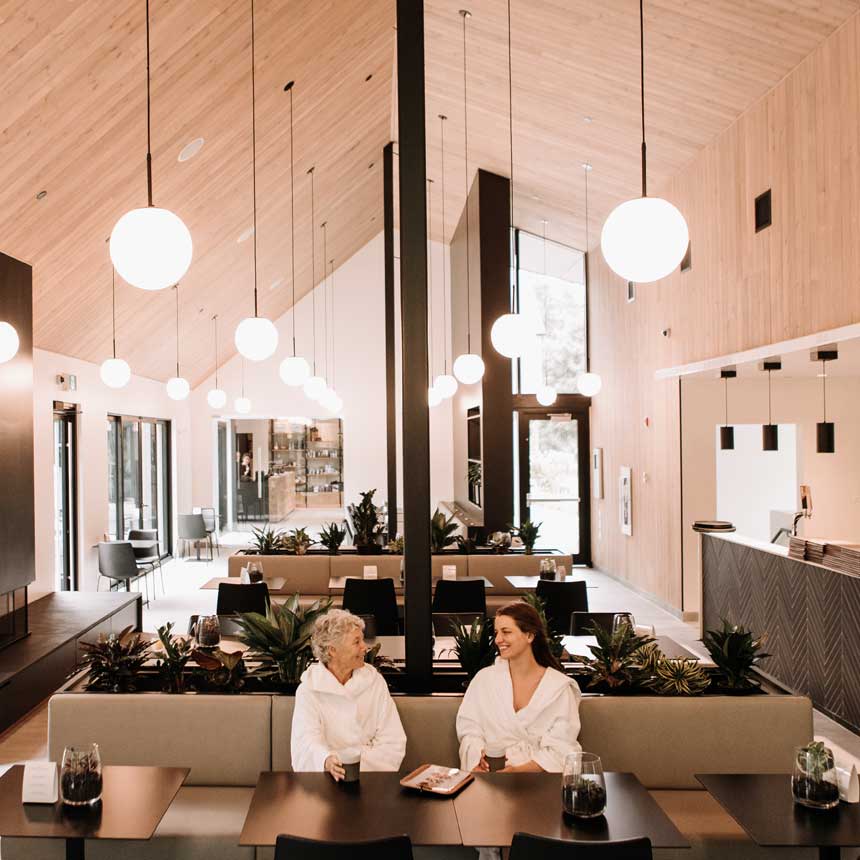 Nord Restaurant
Mother Nature does things well
A gastronomic and creative space, our bistro offers a boreal-inspired cuisine that emphasizes our nordicity by highlighting local artisans and fresh regional products. Because nature does things so well, we wanted to create a menu of tasty and amazing dishes that will make you discover the best it has to offer, one season at a time …
To discover: an ephemeral and evolving menu that changes with the seasons. An eco-responsible approach to gastronomy that focuses on quality versus quantity. A thoughtful, refined and intelligent gastronomic experience combining hospitality and know-how to offer unique and extraordinary moments.
– Happy discovery!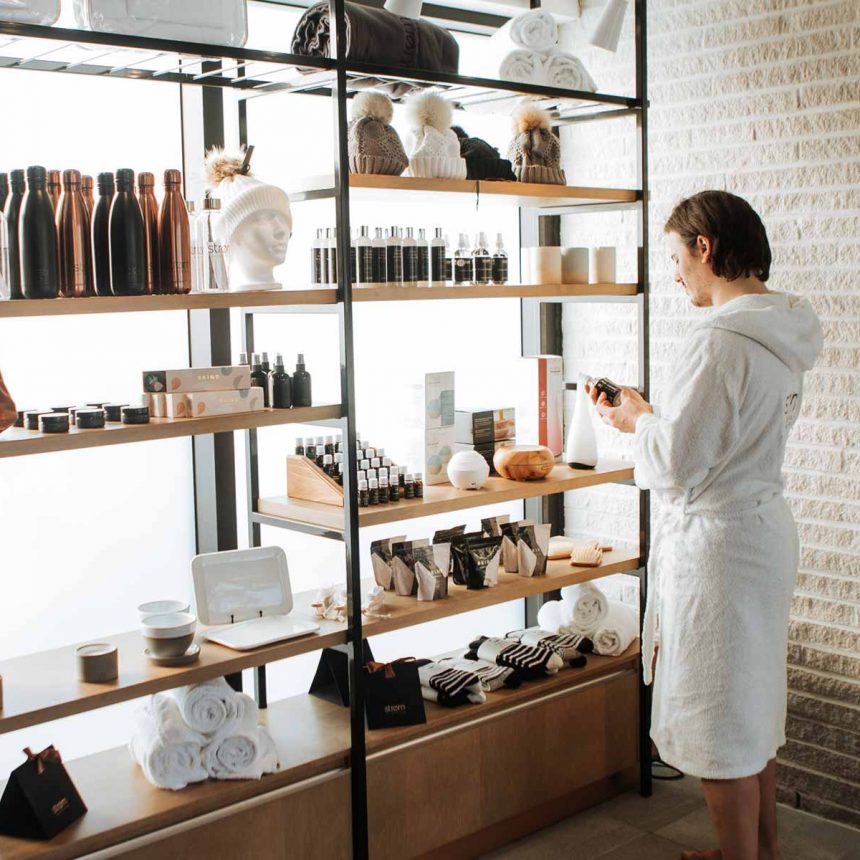 Boutique
Continue the Strøm ritual at home
The Strøm boutiques in our four locations were created out of the desire to bring the Strøm experience home by incorporating new relaxation rituals into your daily routine. True to our values, we partner with local companies to develop unique Nordic-inspired products with a minimalist design. Taking a day off to relax is fine, but the best thing is to make it a part of your lifestyle. Using Strøm products is an ode to relaxation, a way to prolong the ritual and create your own peaceful haven at home.
TripAdvisor
Leave us a comment after your visit.