Letting go, slowing down and simple pleasures | a new life at home
April 7th, 2020 by Gabrielle Deschamps, Manager, Human Resources at Strøm Nordic Spa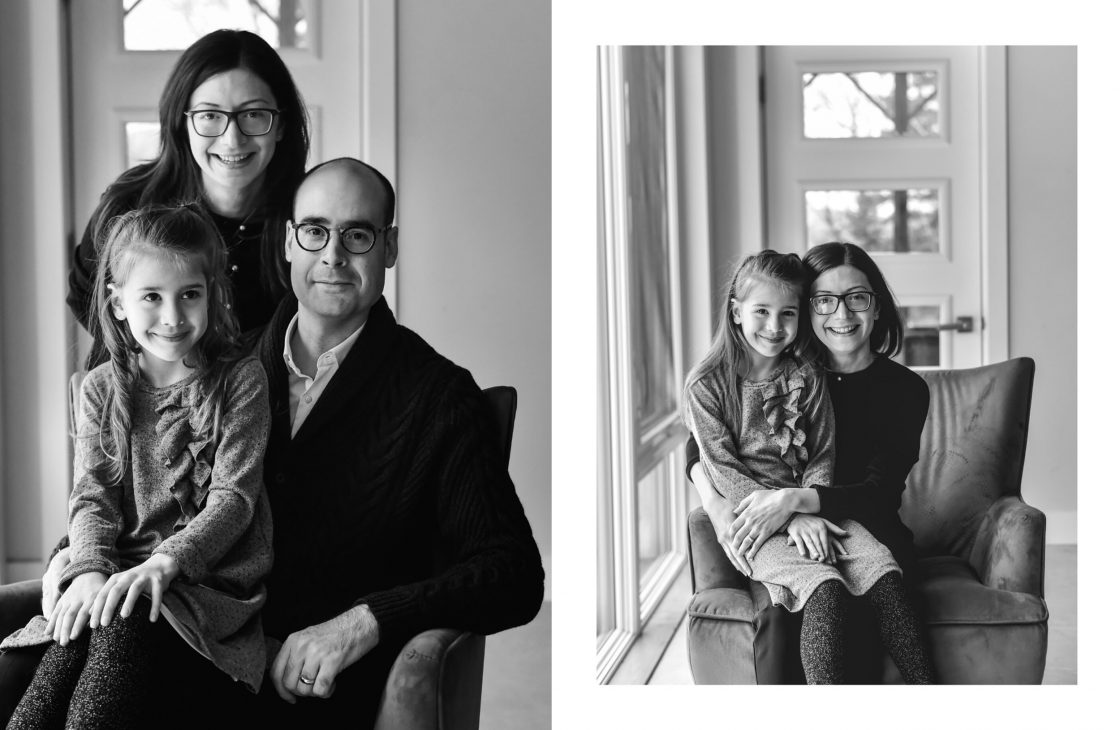 A VISIT AT GABRIELLE'S
– Gabrielle joined the Strøm team under very special circumstances. She has been helping the whole team for a few weeks now during this time of great change. Her husband being a doctor and having a young daughter at home, her story is about the importance of letting go, helping each other and enjoying life's simple pleasures.
My first days of work at Strøm Nordic Spa took place in the midst of the COVID-19 crisis. While my starting date was planned for May, the temporary closure requested by the government accelerated my arrival. And since day one, I've worked exclusively from home.
As my husband is a doctor, we quickly became aware of the seriousness of the coronavirus situation at the beginning of it all. Today, being at the forefront of the crisis, we have to adapt to a new reality.
Due to COVID-19, there is obviously a higher level of risk than usual in the hospitals right now. It would be a lie to say that this is all without concern for me and my family. In fact, at home, we sometimes experience increased stress and worry about this. For me, one of the ways to regain my balance is to put things into perspective. My husband working in a hospital, the risks have always been there in some way; they're part of almost any job in the health system. So this is not a totally new reality. Moreover, I remember that the role of my husband, of all health professionals, is to care, to comfort, and to save lives. What we experience at home is therefore, in a way, essential to everyone's well-being.
I like to say that my job is to flatten the curve of intense emotions we are experiencing as a family. And to do this, I often wonder what I need to let go of and what I have control over.
In order to act on what we have control over, we have adopted concrete measures at home to protect ourselves, but also to protect others. In addition to voluntary isolation, which we've been practicing since the very beginning, my husband has instituted a protocol to try to avoid transmission inside our home. With a disrobing station in our garage, taking a shower before coming into contact with us and a rigorous disinfection of objects, he takes significant preventive measures every day.
Of course, moments of crisis also come with unparalleled movements of solidarity. Feeling powerless in the current situation, I have a strong sense of urgency. My reflex is to turn to others, especially in these times of isolation. With the libraries closed, I initiated an exchange of children's books with my neighbours (which we disinfect with great care!), I contacted my older neighbours to check on them and explain the seriousness of the situation, and I convinced members of our family who were abroad to return home earlier than planned. At the moment, even though some parts of our lives are being accelerated, others are rather slow, and we must take advantage of this! We are taking the time to just be together as a family, in the simplest way. Every day more than ever we are grateful to be healthy. And we are all the more aware of life's little joys: listening to the birds sing, reaching out to our loved ones often, sharing a good meal, and smiling!