When was the last time you had a moment of complete silence?
August 20th, 2018 by Strøm Spa Nordique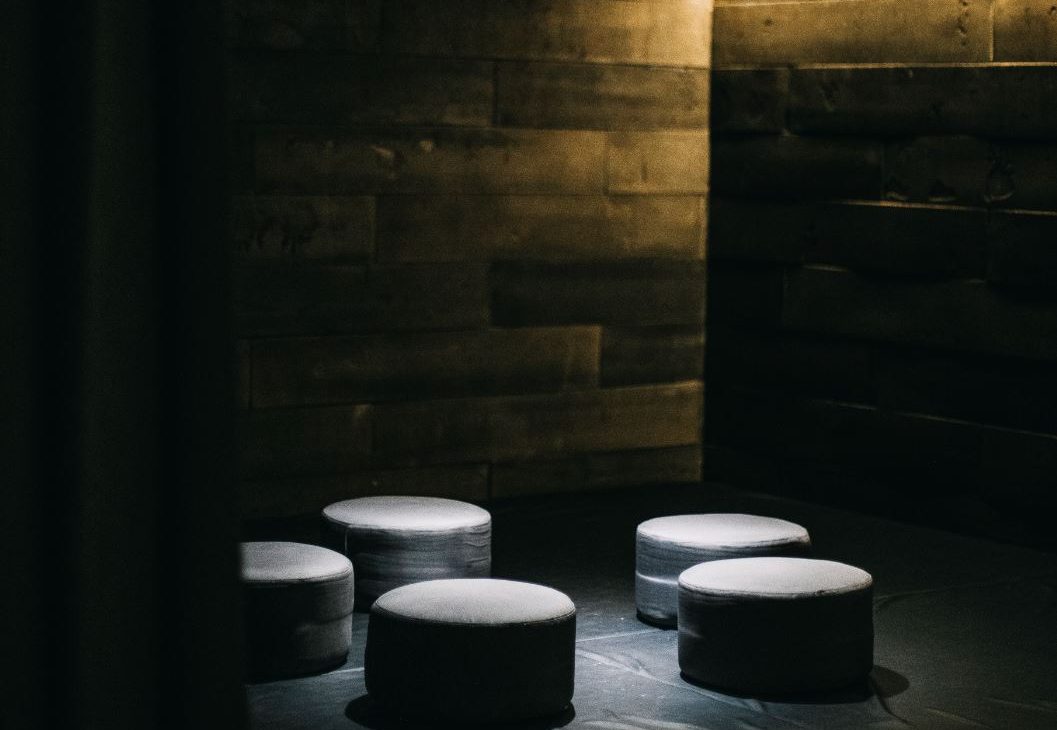 In the depths of the "Nat" black room of the Strøm Nordic spa in Sherbrooke.
The "Nat" (meaning: night) black room is an ode to the night, but above all, a meditative and restorative space where silence is the rule. In today's noisy world, silence is a resource in itself, a modern luxury that is gaining in popularity. In recent years, scientists have emphasized the particular power of silence to calm our physical body, increase the volume of our inner thoughts and harmonize our connection to the world.
When was the last time you had a moment of complete silence?
The tangibles effects of silence
According to the World Health Organization, people who live in environments that are constantly noisy often have chronically high levels of stress hormones.
This may seem contradictory, but it is by studying the effect of noise or music on the human brain that scientists have become aware of the benefits of silence. Most researchers have addressed this issue by accident. This is the case of Luciano Bernardi, when he was studying the physiological effects of music on the brain[1]. Bernardi and his colleagues discovered that randomly inserted stretches of silence between musical partitions had a fundamental effect on the brain. The empty periods that Bernardi considered as irrelevant thus became his most interesting study subject, and the silent two-minute breaks proved to be much more relaxing than the soothing music.
Silence as the gateway to mindfulness
Noora Vikman, a Finnish ethnomusicologist and consultant on the benefits of silence, also highlighted the virtues of silence on introspection2. "In an isolated and quiet place," Vikman explains, "one can discover thoughts and feelings that are not audible in our noisy and chaotic daily life. To know yourself, you have to come face to face with yourself," she says. Introspection is born from silence.
"Mindfulness is often described as a bell that reminds us to stop and silently listen. Come back to your true self and appreciate every moment in the "here and now" 3." Thich Nhat Hanh
Visit the Strøm Nordic spas in Sherbrooke, Mont-Saint-Hilaire and Quebec City to experience the black room and to live, at the moment of your visit, the luxury of silence in total darkness.