Being overseas in times of confinement and great change
May 8th, 2020 by Véronique Péloquin, Strøm Nordic Spa's artistic director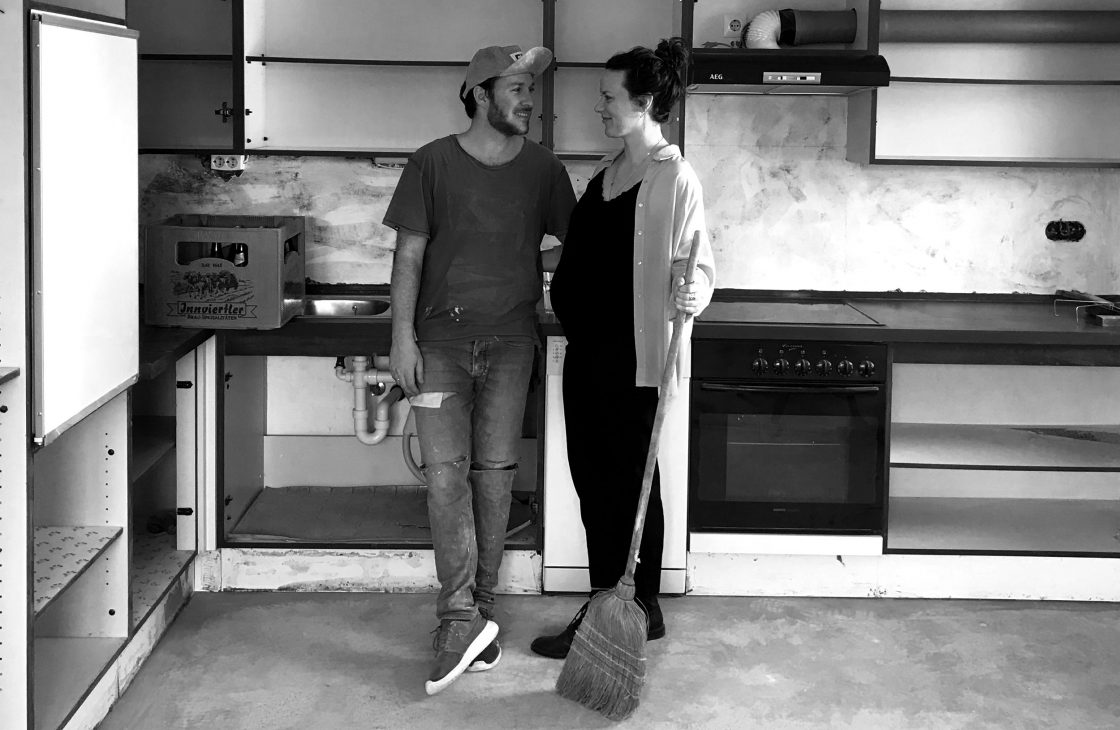 VÉRONIQUE'S STORY – Véronique has been the artistic director of Strøm Nordic Spa since 2013. But for four years now, we have been working with her at a distance since she moved to Austria to be with her great love. This story from overseas tells the beginning of a whole new chapter for the mother-to-be and her husband.
I have been living in Austria for four and a half years now. When I arrived in Vienna, I quickly made a good friend. To preserve her anonymity, I will name her "N". This past winter, N and I started pottery classes. N missed the last class of the semester because she was afraid of coronavirus. Way before the virus hit Austria, N was convinced that Vienna would be put under lockdown because our country is Italy's neighbour. At that time, the situation that my friend was already so worried about didn't seem that serious to me…
When a first case is identified in Austria, N contacts me. She tells me it's coming. Still not convinced, I don't change my daily routine. The same day, I take the metro and notice that the traffic has decreased considerably. The population is already starting to mobilize. Vienna is undergoing a transformation, and this can be felt even in public transport. 
On Saturday, March 14, the President of Austria announces the official lockdown. My husband and I pack our suitcases in our apartment in Vienna and move to our future country home in order to renovate it and to spend our quarantine there. I was now living on a construction site, 6 months pregnant. My home, my husband's grandmother's old house, is a place that seems to belong to another time. I feel overwhelmed by my new reality: a new house, a new neighbourhood and new confinement measures. But being familiar with the change and the unknown, this situation does not destabilize me for very long. The distance from family and friends, teleworking and the financial insecurity that self-employed workers experience have been part of my daily life for several years. The biggest difference? Feeling more connected with my loved ones in Canada, since they are now available to talk at any time of the day. At the same time, the work on our new house is suddenly progressing very quickly, and I'm very happy about that.
During the pandemic, I am informed that all my pregnancy follow-ups are cancelled. Once again, I feel like I'm in another time. I become my own guide. My baby's movements reassure me, I feel confident, I feel strong.
This crisis is an era of great change for many, but also the perfect moment to slow down. A unique time to rest, do things slowly, get back to simple things (or start big projects!).
From my quarantine in Austria to yours, my Canadian fellow citizens, I say hang in there!