Aging Gracefully | The Art of Staying Young
February 20th, 2020 by Katlyne Lefebvre, Family Life Contributor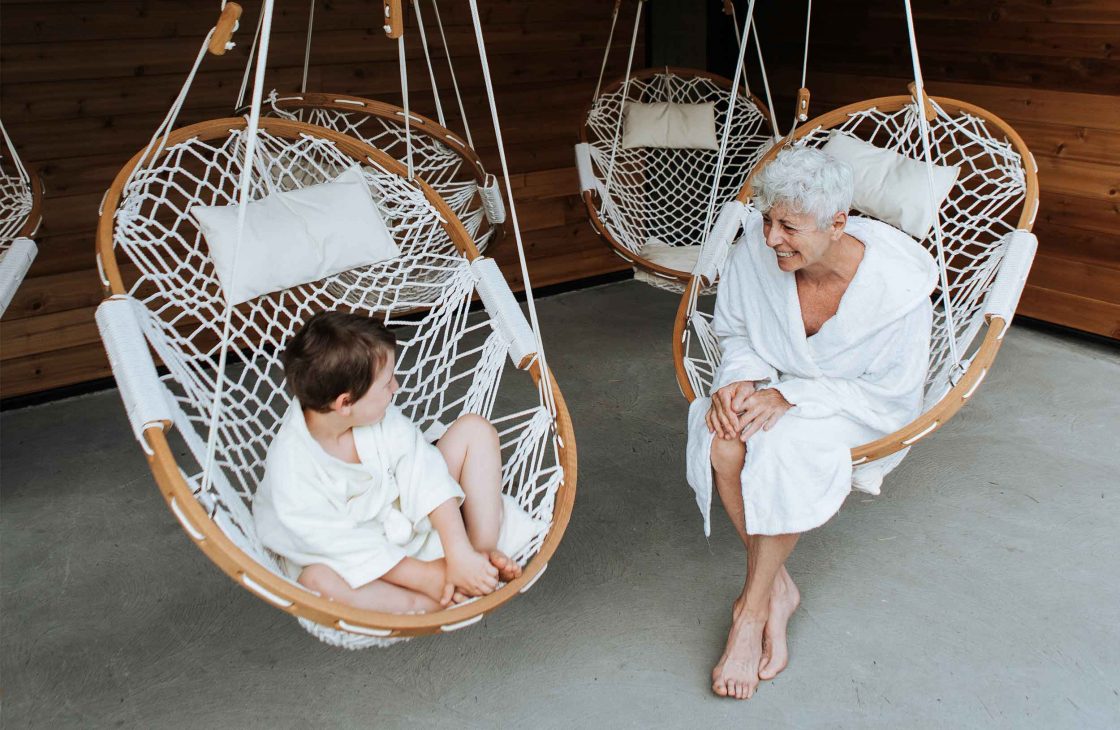 THE LIFE THAT LIES AHEAD — As we grow older, we know and try to apply the basic principles for healthy aging: eating healthy, exercising, sleeping well, staying intellectually active and maintaining an active social life. Work-related activities generally decrease, more time is available to us, timeframes extend and schedules are no longer filled. Slowness becomes part of life and is, of course, something to savour. You finally have an abundance of free, flexible time.
It isn't unusual for this time to be filled in part by grandchildren. We often hear grandparents say, "I finally have time to spend with my grandchildren, time I didn't have when my children were little. I'm making up for lost time with them." This parental support presents a wonderful opportunity to develop a personal connection based on the practical and, especially, the emotional aspects associated with raising children.
This is nothing new: since the beginning of time, grandparents have played a vital role in raising children. In many matriarchal societies, the grandmaternal bond was the basis of "taking care" of children from birth to adolescence. In the West, industrialization, migration into cities or, in short, access to work is behind grandparents' involvement in caring for young children. But what's happened to this phenomenon in recent years, now that society provides accessible childcare structures? Since the 2000s, we've been becoming grandparents much later in life. Women have children later and, consequently, we become grandparents when we're older. However, grandparents are living longer—and the good news is that they're healthier.
The presence of grandparents in the lives of their grandchildren contributes to their health, well-being, development and education. But back to the question: What benefits do grandparents get by being in contact with and, especially, having relationships with their grandchildren?
Marie-France Léger, journalist at La Presse, reports that, according to a study from the Women's Health Ageing Project in Australia, grandmothers who care for their grandchildren once a week have a lower risk of developing Alzheimer's disease and cognitive disorders. Another study published in Evolution and Human Behavior shows that life expectancy increases among seniors who regularly take care of their grandchildren. Studies confirm that the health of grandparents benefits from spending time with their grandchildren and that they develop and maintain a relationship with them. However, the pace, workload and frequency should be well thought out. Grandparents should maintain a balance between caring for others and caring for themselves.
THE EXPERIENCE OF TRANSMISSION
At retirement age, when professional duties and family responsibilities decrease, there's more room for sports and cultural activities. Obviously, these leisure pursuits are deeply satisfying and contribute to our personal fulfillment. Spending time with our grandchildren, however, also allows us to continue to feel useful and involved in a project. Passing on the values, skills, stories and rituals that have shaped our lives gives rise to an indescribable feeling. We have to admit that it takes longer to bake a cake or pick up kindling with young children, but time is the most precious thing we can give them. The stories children tell of these times together exude an aura of eternity that we can see in their eyes. We know being useful, loved and welcomed for who we really are by loved ones proves to be the best therapy for selfesteem and for feeling that our life, even though it's less productive, still has a meaning and purpose.
ACTION AND MOTIVATION
Taking care of grandchildren makes us more physically and intellectually active. The activities we do with them keep us alert. We exercise more, pick up the pace and stay open to the world. We generally make better decisions for our health. We try to sleep better, eat better and stay in shape so that we can keep up! And what about their impact on our imagination and creativity? Becoming the prisoner who will be saved or spreading out a tablecloth on the grass for a banquet are also memorable, magical moments for us.
Moreover, cognitively, grandchildren are such a great help when it comes to technology. Their contribution allows us to stay open to and be more active in the world of communications. Grandchildren feel valued in turn. The role reversal leads to fruitful conversations about today's world. There's nothing like a teenager to reshape our brains. Thanks to them, we exercise more, learn, feel loved and sometimes need to catch our breath—they make us feel so alive. What if, instead of saying, "It went by so fast," when speaking about our lives, we said, "It will live on in them"?