Kys / Kiss in Danish
February 10th, 2021 by Raphaël Podlasiewicz, Executive Chef of the Nord restaurants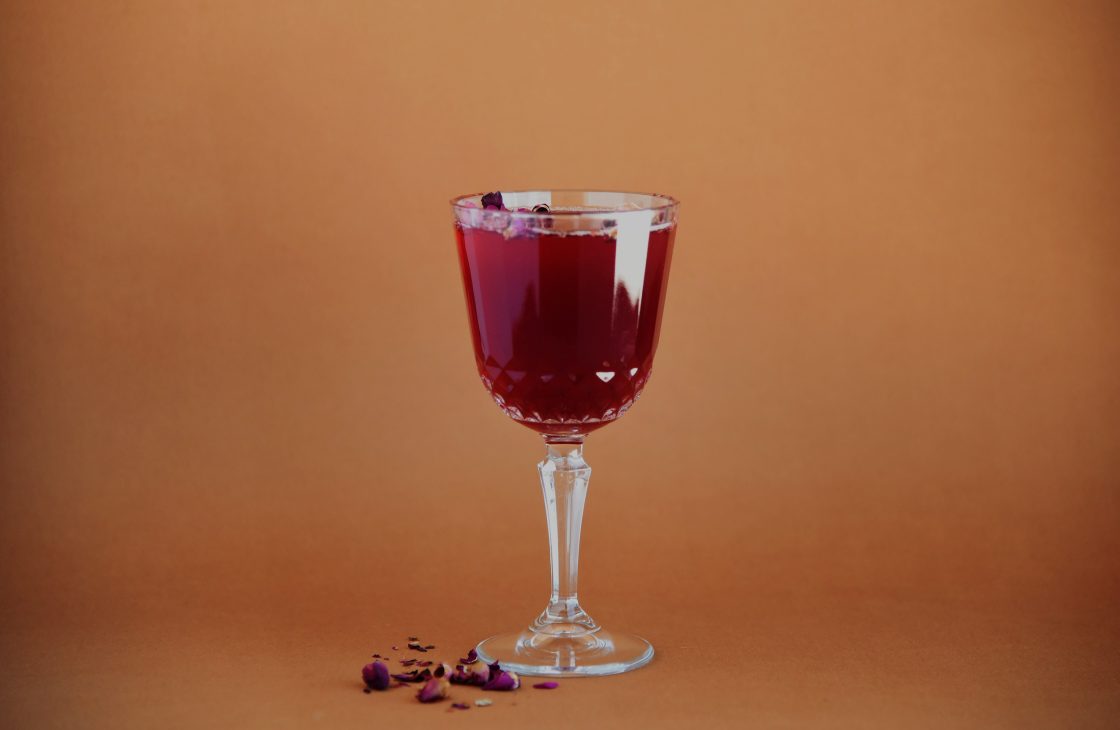 Just in time for Valentine's Day, our executive chef Raphaël Podlasiewicz has created a both floral and delicate cocktail with a pleasant fizz. Made with Québec sparkling wine and wild rose syrup, it is enjoyed with all the senses and is even better when savoured with your loved one. This cocktail can also be made in a non-alcoholic version (see note).
INGREDIENTs
1 oz Québec gin
1/2 oz blackcurrant liqueur
1 oz wild rose syrup (see recipe below)
¼ oz cassis or raspberry vinegar
4 oz Quebec sparkling wine (white or rosé)
Ice cubes
Dried rose petals (optional)
PREPARATION 
Cool a tulip glass in the freezer 10 minutes before making the cocktail.
In a cocktail shaker, pour the gin, blackcurrant liqueur, wild rose syrup and vinegar. Add ice cubes.
Shake vigorously for 15 seconds.
Strain the cocktail over the cooled tulip glass. Finish with sparkling wine and decorate with dried rose petals.
NOTE
For a non-alcoholic version, replace the gin with a non-alcoholic gin of your choosing (like HP Juniper or Alphonse), the blackcurrant liqueur with the same quantity of blackcurrant, blueberry or berry coulis, and the sparkling wine with a berry kombucha of your choosing.
---
Wild rose syrup
Makes 2 cups (500 ml)
INGREDIENTS
500 ml water
500 ml cane or white sugar
¼ cup dried wild rose petals 
PREPARATION 
In a saucepan, bring water and sugar to a boil. Add the dried wild rose petals and simmer for 2 minutes.
Transfer syrup to an airtight container and let cool completely in the refrigerator for at least 2 hours.
Filter the syrup before use. The syrup will keep for 30 days in the refrigerator in an airtight container. It can also be frozen.