The unfinished work as a mirror of our perception of the world
July 12th, 2021 by Strøm spa nordique with the participation of Hugues Lefebvre-Morasse, environmental designer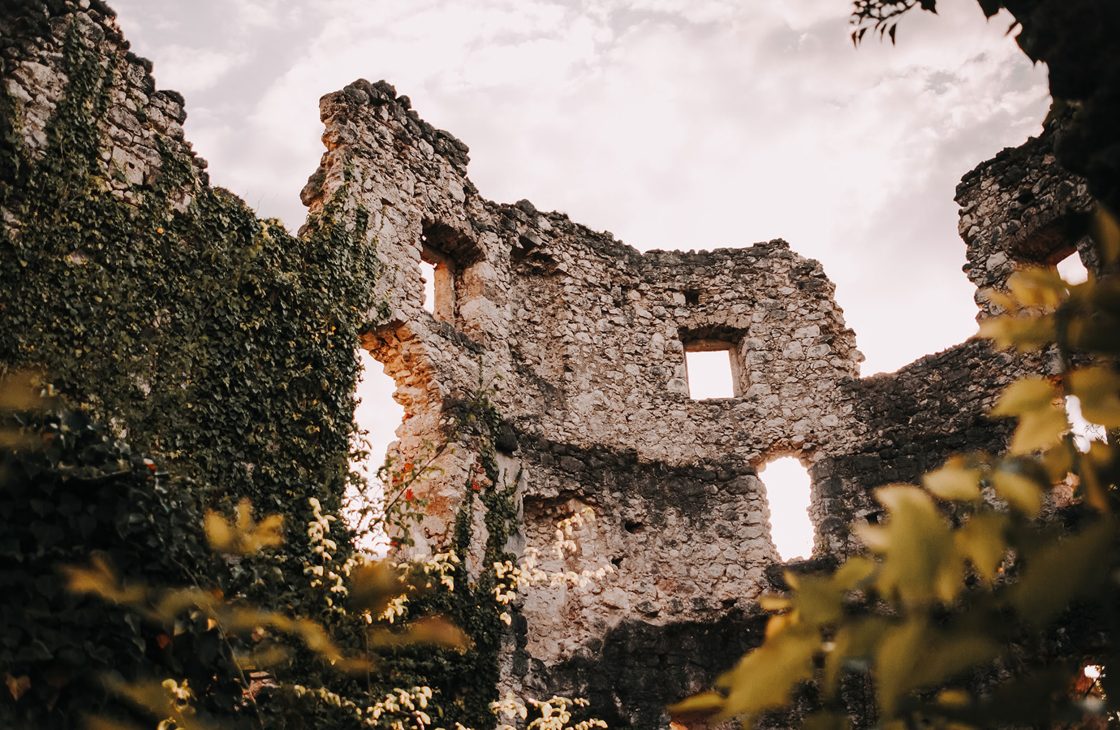 Each place, artistic construction or handcrafted object reveals the essence of the person who made it and of those who contemplate his work. The creations deliberately designed and loved for their flaws say a lot about the approach of its creator and its followers. Why would a skilled artist voluntarily take the path of imperfection by using raw materials, adding disruptions to his work or even exploiting the deterioration of abandoned places?
Just as humans know how to adapt and renew themselves over time and through upheaval, so does architecture. It is by digging beyond appearances to truly understand the power of imperfection that imperfect beauty has carved out a place for itself, which today can be sought, contemplated and valued.
In some artistic movements, beauty is found in rusticity and in the unfinished. The resulting imperfections can be seen as a spiritual path, a philosophy that can appease even the most hardened perfectionists. When modesty becomes the engine of creativity, the quest for perfection is dissipated. When meeting what we are and what characterizes our world, the passage of time becomes an integral part of the great human work.
Ruins of the world
"You have to ruin a palace to make it an object of interest." – Denis Diderot, writer and philosopher of the Enlightenment (Les Lumières)
The melancholy of the ruins moves and fascinates. Certain architects, touched by the beauty of the ruins, also let themselves be inspired by the calm of abandoned places to influence their work. Louis Kahn, an influential modern architect of the 20th century, is particularly recognized for his fascination with Roman ruins and his admiration for the genius of the place, the beauty of dimensions and the beauty revealed by the passage of time. Beyond the elegance of architectural forms, Kahn's work is marked by modern and monumental buildings that bring peace of mind and the silence of forgotten places.
More and more artists, architects and photographers are interested in architectural remains. These now silent and abandoned spaces radiate from their past, leaving no one indifferent. Between the poetics of the imaginary and ambiguous fascination, the aesthetic attractions of the ruin reveal the work of time on the stones. In recent years, urban explorers and photographers have rediscovered these devastated but moving spaces, coloured with history and shaped by time.
In his book Habiter les ruines : transformer, réinventer (Inhabit the ruins: transforming, reinventing), Olivier Darmon, journalist in architecture, explores projects where rehabilitation does not consist of rebuilding, but reinventing and preserving the marks of time and in adapting to the state of places. By exhibiting different projects from around the world, the author presents a new approach to living heritage. Since places of worship can be reborn from their ruins, magnifying what already exists is often more rewarding than reconstruction.
As the building is experienced and transformed, it is also possible to preserve the heritage by contrasting the old and the new while making sure to honour the history of the building. In the practice of historic preservation, the norm is generally to transform a building into an exhibited object, isolated and meticulously restored, thus removing it from its own history. Amsterdam's multidisciplinary studio Rietveld Architecture-Art-Affordances (RAAAF) breaks the norm by altering decaying structures to make their history clearly visible. This so-called "hardcore legacy" method of processing architectural remains is an unconventional way of generating new from old, without seeking to control degradation.
The attraction for ruins reveals their architectural potential and transforms the way we look at remains. A consideration allowing us to honour the existing, to adapt, transform and invent new uses. A more ethical, authentic approach, or a new way of embracing the imperfect to make it more than perfect.
Japanese wabi-sabi
"Nothing we see or hear is perfect. But it is there, in imperfection, that the perfect reality is found." –  Shunryu Suzuki, monk and teacher of Zen Buddhism
Combining controlled sobriety and modest aesthetics, wabi-sabi offers a true philosophy of life. Wabi refers to the humble fullness experienced when contemplating nature and sabi refers to this feeling when we observe objects or places damaged by time and the passage of humans. An understanding of impermanence. The recognition of the beauty of time which transforms material on its path. The appreciation of atypical and imperfect things.
Adopted in the 16th century, this concept aims in particular at incorporating voluntary imperfections and using asymmetry, roughness and simplicity while honouring natural processes. It is seen in certain styles of pottery and ceramics originating from the town of Hagi in Yamaguchi, which exhibit a rudimentary aesthetic.
Different contemporary uses of wabi-sabi delight its followers. In the field of decoration and interior design, emphasis is placed on purification, the enhancement of craftsmanship and the use of natural colours. In Japanese culture, the composition of dry gardens expresses the ideals of wabi-sabi through its simplicity, reserved character and rusticity. The work of pruning bonsai is also carried out with respect for naturalness and asymmetry.
Finally, kintsugi, which involves mending broken objects with gold, would be a way of celebrating imperfection. Here, the crack is a symbol of renewal to be honoured and valued. For lovers of wabi-sabi, paying homage to time which transforms matter is also a way of celebrating the manifestations of nature.
land art
"Each work grows, subsists, degrades integral components of a cycle that the photographer shows at their peak, marking out the moment when the work is most alive. There is an intensity in a work at its peak which I hope is expressed in the image. Evolution and decay are implicit." –  Andy Goldsworthy, artist recognized for his works involving natural materials and the passage of time
Land art explores the link between creativity, freedom and ephemeral nature. When art meets territory, we find nature as it really is: pure, imperfect and impermanent.
By breaking codes and blending harmoniously with nature, land art offers a vision of the world uniting man and his environment. Seeking to underline the deep bond which exists between them, this artistic current born during the sixties aims to honour and to mark the cycles of life. Established by artists who wanted to create outside of art galleries, land art consists of interacting with the components of the landscape in order to reinvent space.
Instead of controlling its environment, land art adapts, integrates and merges with it. The materials used during the creation come from nature: branches, rocks, flowers, foliage, shells. The created space evolves over time until the possible degradation of the elements, highlighting the impermanence of nature and the things of the world. In this way, humans would shape creation and nature would in turn shape it.
The recognition of land art also exists through the gigantic character of the works which occupy vast and deserted places, deteriorated or even inaccessible. These works can be seen through drone photos or films showing a creation in perpetual motion. Time echoes the entire work: the time to create, the time to transform and the time to disappear. Time to enhance the natural beauty of a perfectly imperfect landscape.
---
ARTEMEL, AJ. "Hardcore Heritage": How RAAAF is Redefining Historical Preservation. ArchDaily, 5 janvier 2017, [En ligne], [https://www.archdaily.com/802956/hardcore-heritage-how-raaaf-is-redefining-historical-preservation].
COULTER, Gerry et Louis I. KAHN. Lessons from his Monumental Architecture in the Creation of Contemporary Social Spaces in and Around Large Buildings, Department of Sociology, Bishop's University.
DARMON, Olivier. « Habiter les ruines : transformer, réinventer », Éditions Alternatives, 2016.
PATOWARY, Kaushik. The Art of Deliberate Imperfection, Amusing planet, 28 août 2017.
POINTER ADAMS, Julie. « Le Livre du wabi-sabi : l'art de la perfection imparfaite », Éditions First, 2018.
TIBERGHIEN, Gilles. Land art, Paris : Éditions Dominique Carré, 1993.
VIGNANDO, Dorane. « La poétique des ruines ou quand la beauté des lieux abandonnés se voit célébrée », L'Obs, 31 mars 2017.