Travelling Differently | the Spa and Wellness Tradition
August 19th, 2019 by Voyageurs du monde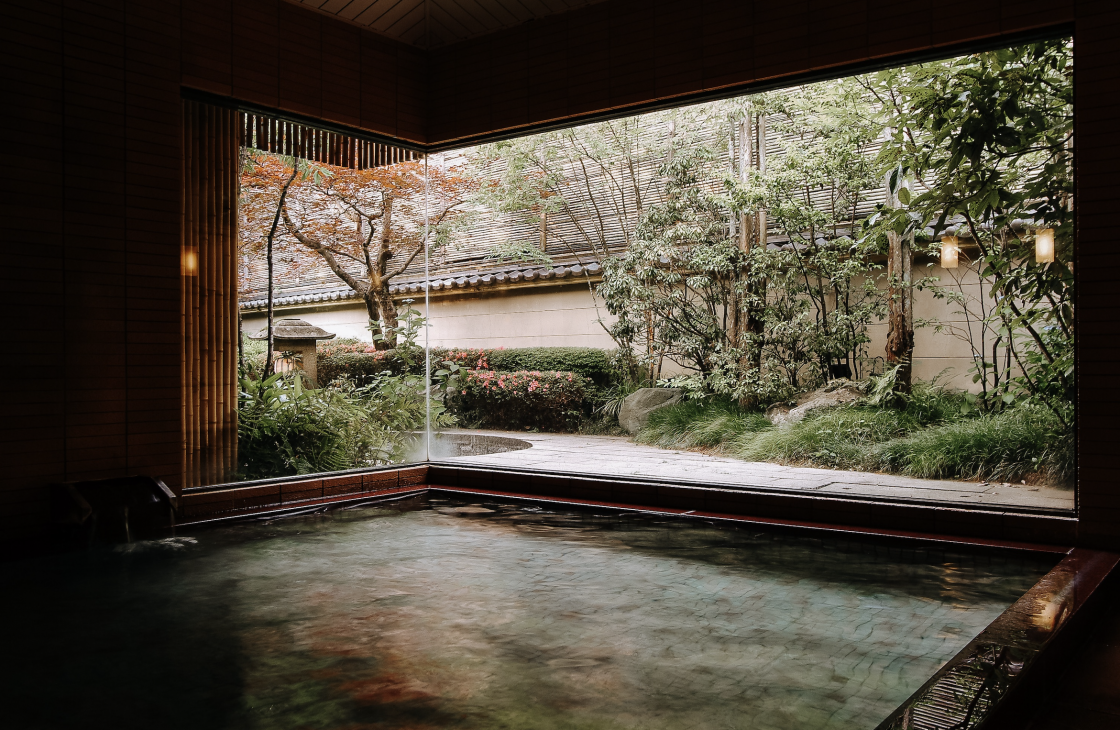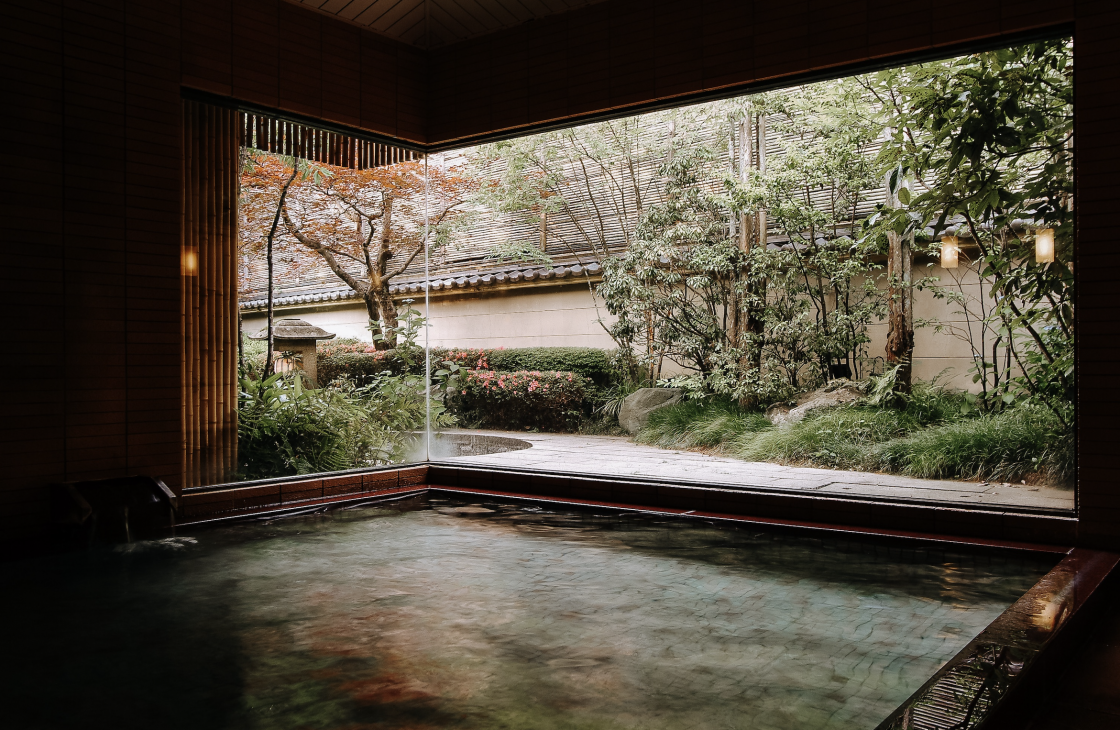 THERMAL BATHS – Regardless of the place or time, the pursuit of well-being, calm and relaxation has always occupied a prominent position from a cultural point of view. One of the preferred routes to these peaceful states has always been the thermal baths. Immersion in warm, cold, alkaline or saline waters not only promotes well-being but also has therapeutic effects, whether for the relief of sore muscles or skin care. All around the globe, in Asia, Oceania and Europe, a few exceptional destinations allow locals and visitors to take a break for a few hours, a day or even a full holiday.
THE JAPANESE ONSEN TRADITION
During a trip to Japan, the journey through an onsen is a must. These hot springs scattered throughout the country are a result of volcanic activity. The facilities can be public but are also often associated with a ryokan, a traditional form of accommodation that allows you to indulge in a traditional Japanese experience for one or several nights. Warning: onsens can be mixed, with some exceptions. Some include separate baths for men and women, while others opt for different schedules to accommodate both. Also, people with one or more tattoos could be denied access to the site, and in many onsens, relaxation is carried out without a bathing suit. Better to know before your visit, be prepared, and to fully enjoy the experience.
Choose your bath. Nishimura Honkan Kinosaki Onsen, an exceptional site, is a traditional ryokan with an undeniable charm built 150 years ago and adorned with two exquisite gardens, one for strolling and the other for Zen relaxation. Upon arrival, the traveller enters a spacious lobby and reception lounge tastefully decorated, where they enjoy impeccable service. The charming rooms offer a simple but refined interior, reflecting the very essence of traditional Japanese culture with a tatami, lounge area and garden view. The Onsen is made up of three beautiful shared baths (separate for men and women), including a rotemburo (outdoor bath with natural waters). For a luxurious experience, some rooms also have their private rotemburo. Breakfast and evening meals are served in the room — assured relaxation, in kimono, Japanese style.
ICELAND AND ITS SPRINGS WITHIN VIRTUALLY LUNAR LANDSCAPES WORLD
Iceland is known for its northern lights, geysers, unique landscapes and the famous Blue Lagoon, a large artificial lake that has been transformed into a spa. The experience of Icelandic hot springs (said to have originated during the Viking era) can, however, be experienced differently and not in this place. Indeed, outdoor swimming pools and thermal baths are found all over the country. From the unending winter night to the eternal sun of the summer solstice, the benefits of Iceland's hot springs await locals and travellers all year round.
Choose your bath. The Laugarvatn Fontana baths are located halfway between Þingvellir and Geysir, an hour's drive from Reykjavík. The stopover is accessible both in winter and summer as the facilities are built to provide visitors with hot water regardless of the season. The various pools are arranged by temperature (from 30 to 45 °C) with a breathtaking view of Lake Laugarvatn, where you can enjoy cooling off after a sauna or hammam. They also provide a place to change, shower and eat, including bread baked using the warmth of the ground.
OFF THE BEATEN TRACK IN NEW ZEALAND
Known for its magnificent landscapes, New Zealand is located at the junction of two tectonic plates, which generates geothermal activity (and hot springs!) all over the country. At the end of the world, nothing beats splashing on the edge of magnificent mountains, forests or lakes. The city of Rotorua, in particular, has many springs, providing a rejuvenating and relaxing experience.
Choose your bath. Polynesian Spa has no less than four natural mineral pools overlooking Lake Rotorua, each with a different temperature (36 to 42°C). Two natural sources supply the baths: Priest Spring water is somewhat acidic and has beneficial properties for tired and painful muscles, while Rachel Spring, with its alkaline waters, is a source of beauty and nourishes the skin. It is the ideal place to recharge your batteries and relax after a day of discovery. Many treatments, including massages, complete an unforgettable moment of relaxation.
A TIMELESS CLASSIC: THE BUDAPEST THERMAL BATHS IN HUNGARY
In Budapest, an exceptionally historical and architectural setting embellishes the relaxation moment in the thermal baths, an ideal activity after a stroll through the city. Outdoor or indoor swimming pools under majestic glass roofs or in art nouveau buildings decorated with mosaics, the choice is varied, with about 125 sites where you can settle down for a few hours.
Choose your bath. The architecture of the Rudas thermal baths creates a unique atmosphere. These baths are more than 450 years old and are one of the few legacies of the Ottoman Empire. A highlight of the site: its octagonal pool surrounded by magnificent arches. Long reserved for men, the Rudas thermal baths now also welcome women, albeit on a specific schedule. A timeless swim tinged in history!
Although travelling is not always restful, some places are fortunately designed for relaxation, allowing the discovery of the culture and the country from a different angle — a beautiful way to find your bearings, even abroad.