Bali | relaxing in the thermal waters of Lake Batur
July 16th, 2015 by Strøm Spa Nordique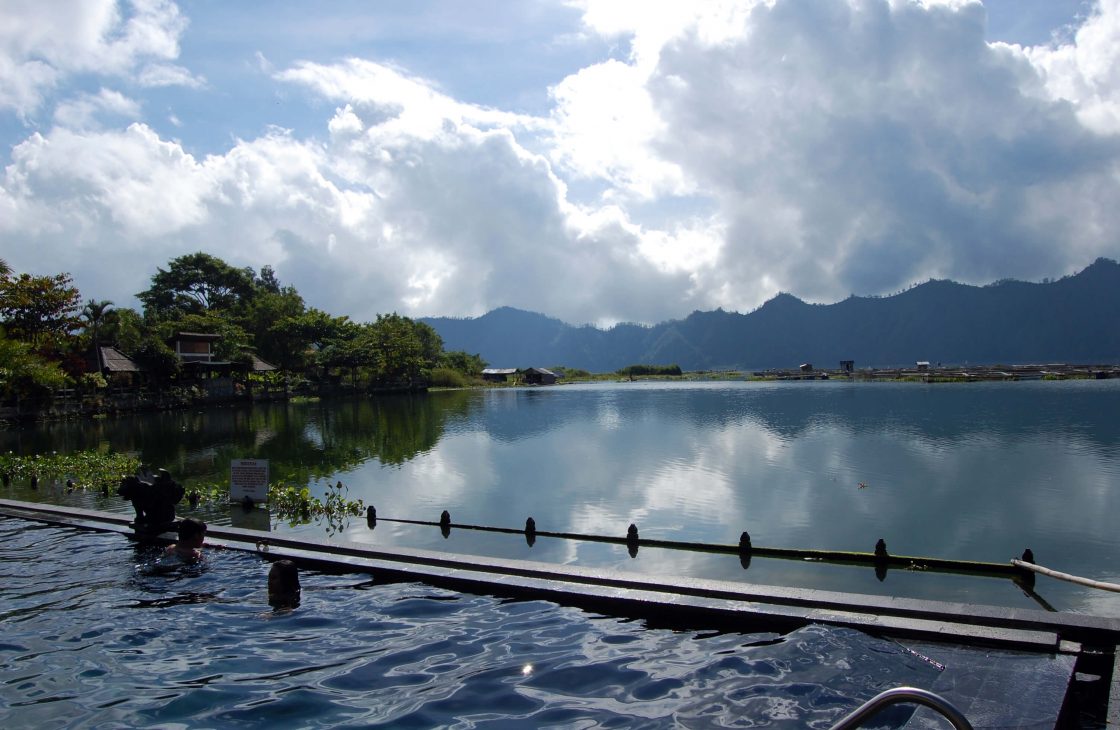 The Strøm team extended its quest of finding the best relaxing experiences all the way to Bali! Hiking and swimming in thermal waters is a popular combination with our outdoors and spa lovers. In Bali, our suggestion is to enjoy the hot springs of Batur after a hike to the top of the Batur volcano. These idyllic places, which were able to keep their original charm, were wisely suggested to us by our partners at Uniktour, a travel agency for custom made and adventure travels.
Hiking to the top of the Batur volcano
We start our epic hike at the foot of the Batur volcano, just a few hours before sunrise in order to witness one of the most breathtaking experiences. As promised by Uniktour a stunning view awaits us at the top of the volcano. The whole hike takes place on volcanic soil which is composed of a mixture of rocks and makes this experience all the more difficult. We also feel the heat of the crater beneath our feet since the volcano is still active. Sidenote: the last major eruption took place in 2000. After a two hour climb in the middle of the night, we arrive at the sommet just in time to watch a glorious sunrise over Bali!
A perfect finish to this physical effort, is to go and enjoy the thermal waters of Lake Batur!
The thermal springs of Batur
After the exercise follows the relaxation! We finish our journey in the thermal springs bordered by Lake Batur and facing the volcano. Upon our arrival, we were warmly welcomed and offered a natural fruit juice. The natural hot springs of Batur are fed by hot water from the geyser. The therapeutic benefits of these waters are numerous: they reduce neuralgia symptoms, rheumatoid arthritis, shoulder pain and they give a boost of energy. The gorgeous location and magnificent views of the volcano makes it easy for us to enjoy this hidden oasis. We bathe in cold water pools and also in hot tubs, that are carefully oriented towards the sun in order to enjoy a sunbath at the same time. To end this perfect visit, we taste various local dishes at the restaurant of the spa while enjoying the panoramic view of the lake!
And what about Mont­-Saint­-Hilaire?
Rising to 1717 meters above sea level, Mount Batur is four times the height of Mont­-Saint-­Hilaire, which measures 414 m at the top. You can experience a shorter version of the hiking and spa combination by hiking up Mont­-Saint-­Hilaire and finishing your day with a well­deserved relaxation a the Strøm!
YOU MAY ALSO LIKE THESE ARTICLES