A Desire for Authenticity
April 27th, 2023 by An Interview with Guylaine Tremblay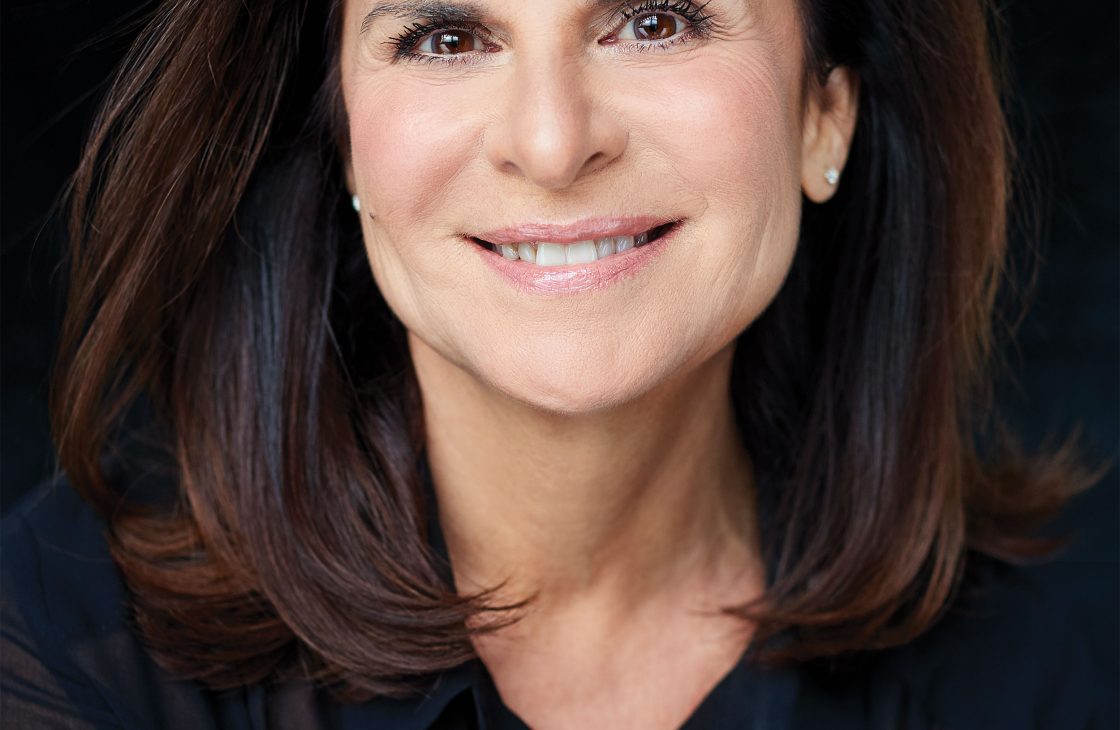 Having won many awards over the course of her career, Guylaine Tremblay is one of the favourite actors of Quebecers. After nearly 40 years in the business, she is moving from performance to shared pleasure, thereby offering a new meaning to emotion. Having seen her relationships with the people around her evolve over time, her words testify to the richness of her bonds, and to the importance of giving oneself up to better welcome others.
Hello, Guylaine. I imagine that, as an artist, you have to maintain relationships with many people who are sometimes just passing through your life. What do you do to stay authentic, empathetic, and open to others when you have so many fleeting encounters?
"We practise an ephemeral profession. There are people we like and have chemistry with, but whom we will never really see again due to a lack of shared projects. However, each time I see someone I worked with in the past again, it's as if we had never lost touch. The current still flows just as well. I think it's because these are deep and precious connections, especially those from projects that lasted a long time. We experience big emotions, we act out intimate scenes, we spend a lot of time together… That's what creates bonds, developing an understanding of the other, of their universe."
Artists from Quebec seem to form a small, tight-knit community. What do you think are the advantages and disadvantages of being part of this kind of ecosystem?
"I've never felt alone with my problems or doubts about the profession, because I knew they were shared, under- stood; we're all in the same boat, to some extent, so we help each other out. People often wrongly believe that it's a very competitive industry, but I don't see it that way. Of course, you can't always be chosen for each role; there are auditions, and you don't necessarily get what you want, but in my opinion, we still form a big, beautiful family. The flip side of the coin is that when I need silence or to find myself in something else, without talking about work and everything that comes with it, it's harder. It's a real need, to get out of that bubble from time to time, which is why I think it's essential to have a well-protected personal life. My boyfriend also pointed out to me that I have a good protection mechanism, because when I need to be alone, I don't see people. I don't deliberately ignore them, but I'm capable of simply taking some time for myself, and I'm fine."
You've played several roles throughout your life, both on screen and in life. Recently, you were offered a very important one: that of becoming a grandma. What did that change for you?
"I had been warned that it was going to be a great love story, but nothing could have prepared me for the upheaval that this little life was going to bring to mine.
"When you become a grandparent, you're often more than halfway through your life. You've had the opportunity to realize more than once the fragility of life, and all of a sudden, you have a new human to protect and make happy. You want to offer them joy, happiness, and imagination. I don't have the same responsibilities as in my role as a mom. I just want to teach her about wonder, to give back to my granddaughter the fascination that she gives me."
Did your relationship with your daughter, who recently became a mom, change?
"Seeing your daughter become a mother is like seeing her transform before your eyes. You clearly see what you guessed before: all her strength and courage. I guided my daughter, and she will guide hers in return. My daughter will no longer be just my daughter: she has become someone's mother."
Has family always been a priority despite your busy schedule and your many commitments?
"I'm less busy than people think. To my great surprise, I have a lot of time for myself. I often work very hard for a while, and then I have weeks, even months of calm. So, I can really spend some quality time with my family, and this has been the case ever since I was young. I was even a stay-at-home mom at one time; I had time to cook and play with my children. And when I got busier again, we adapted. I feel privileged to be able and to have been able to be there for my family."
At Strøm, we're very interested in the search for balance and the ways of dancing with imbalance sometimes. What contributes to your balance?
"I always come back to the notion of authenticity. I think we're in balance when we're in harmony with what we feel and who we are. For me, balance means being able to express myself and not accumulate tensions, whatever form they take, which leads to imbalance. When we let things build up, they get heavy. The principle of a scale is not to keep everything on one side."
Finally, especially with your last show, J'sais pas comment j'sais pas pourquoi (I Don't Know How, I Don't Know Why), you say you want to focus your professional activities more on the sharing that comes from the heart than on performance. Why is it important for you to do that at this point in your career?
"I've been working for more than 39 years, and perfor- mance and the desire to prove that I belong are in the past. I'm reaching an age where I look at myself with affection and kindness, even when I make mistakes or think back to ones I made before. All that's left is to do what I like and have fun.
"The show had been growing in my mind for ten years. I was working on other projects, and I didn't have time to focus on that one. It represents everything I love in life: playing, singing, telling stories. I deliver pivotal moments in my career there, and I support my words with the work of Yvon Deschamps. I did well to follow my instinct; I needed to make this show to make me happy and, by the same token, to make others happy."
You're very popular with the public, having often been named "female personality of the year" at various galas in Quebec. Do you feel a certain pressure to live up to the image that people have of you?
"The only pressure I have is to be authentic, and that's a pressure I inflict on myself. I don't feel like I have to embody a character, since I'm not one. I've never acted based on what people might think of me, and I think that has served me well, because the public guesses it and knows that there isn't any distance between them and me. Authenticity attracts a form of respect."