Strawberry and rose ice pops for the whole family
May 15th, 2020 by Alphée Gagnon, chef service of Nord restaurant at Strøm Mont-Saint-Hilaire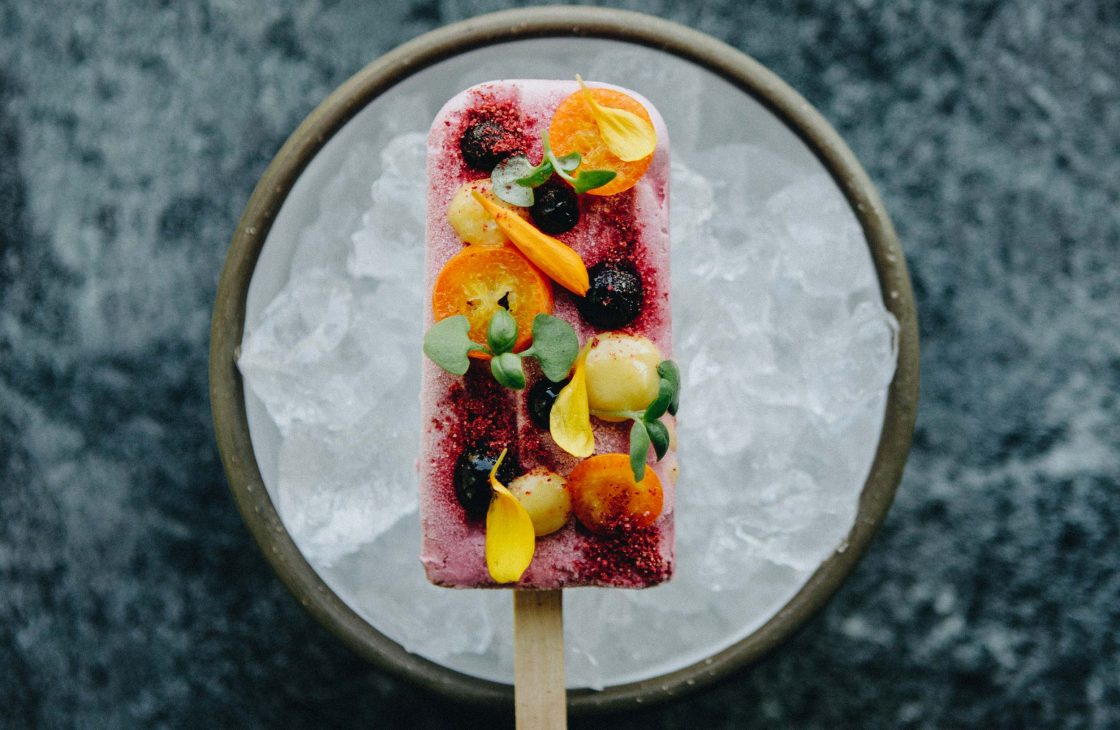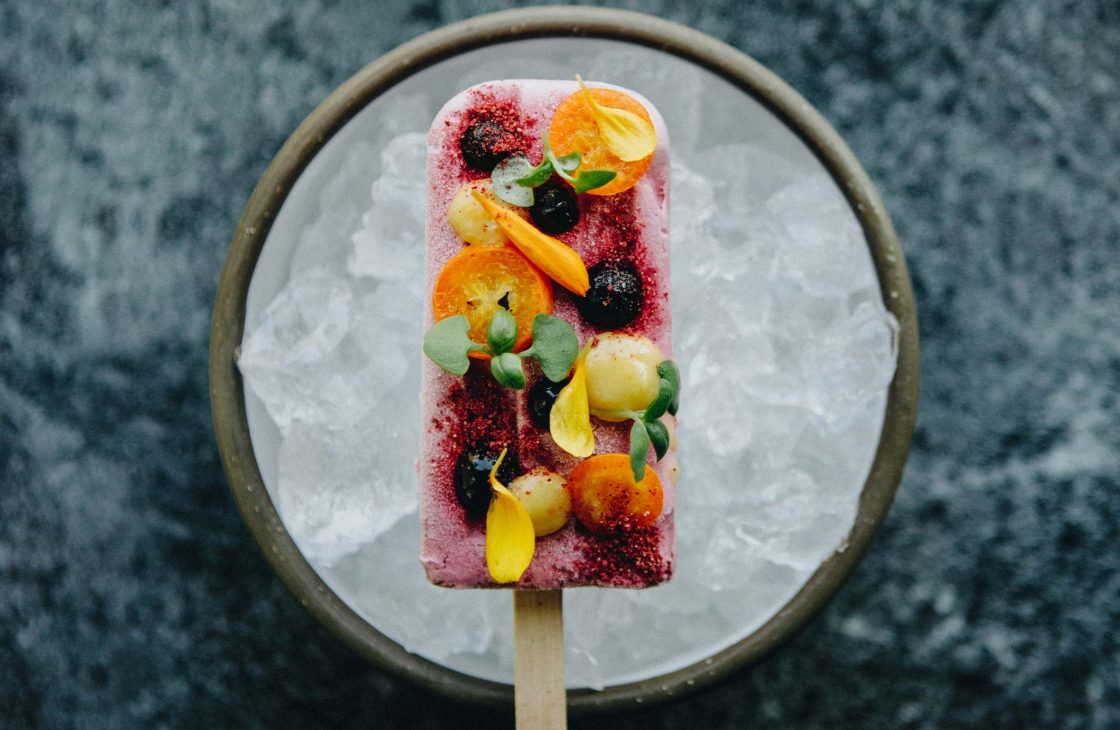 Celebrate the long weekend and the official opening of the beautiful season with these delicious ice pops, to be enjoyed in the afternoon with the kids or as an aperitif or dessert between adults.
Alphée Gagnon, chef service of Nord restaurant at Strøm Mont-Saint-Hilaire, presents her colourful recipe, to be repeated all summer long with local strawberries. Enjoy!
Preparation time : 20 minutes | Freezing time : 5 hours | Makes : 6 ice pops
Ingredients
4 cups fresh or thawed local strawberries, the stalks removed and sliced
1 cup sugar
1 cup water
1 teaspoon rose petals
Preparation
Mash the strawberries in a food processor or blender to make a puree. Set aside.
Put the water and sugar in the saucepan, bring to a boil, remove from heat and add the rose petals. For a brighter colour, add a drop of red food colouring. Let infuse for 10 to 20 minutes and set aside.
Fill the mould halfway with the strawberry puree. Place in the freezer for 1 hour.
Add the rose syrup to complete the ice pops. Return to the freezer for 4 hours or until the liquid is frozen solid.
Degustation 
For the whole family
Dip the ice pop into yogurt, add nuts and other toppings of your choice. Return to the freezer for 20 minutes and enjoy!
For grown-ups, in a revisited sangria version
Place the ice pop in a glass (3 oz) of Domaine Lavoie rosé wine, add 1 oz of rhubarb liqueur or Amermelade. Add tonic and enjoy!