A Taste of Quebec
January 25th, 2021 by Stéphanie Dupuy, sommelier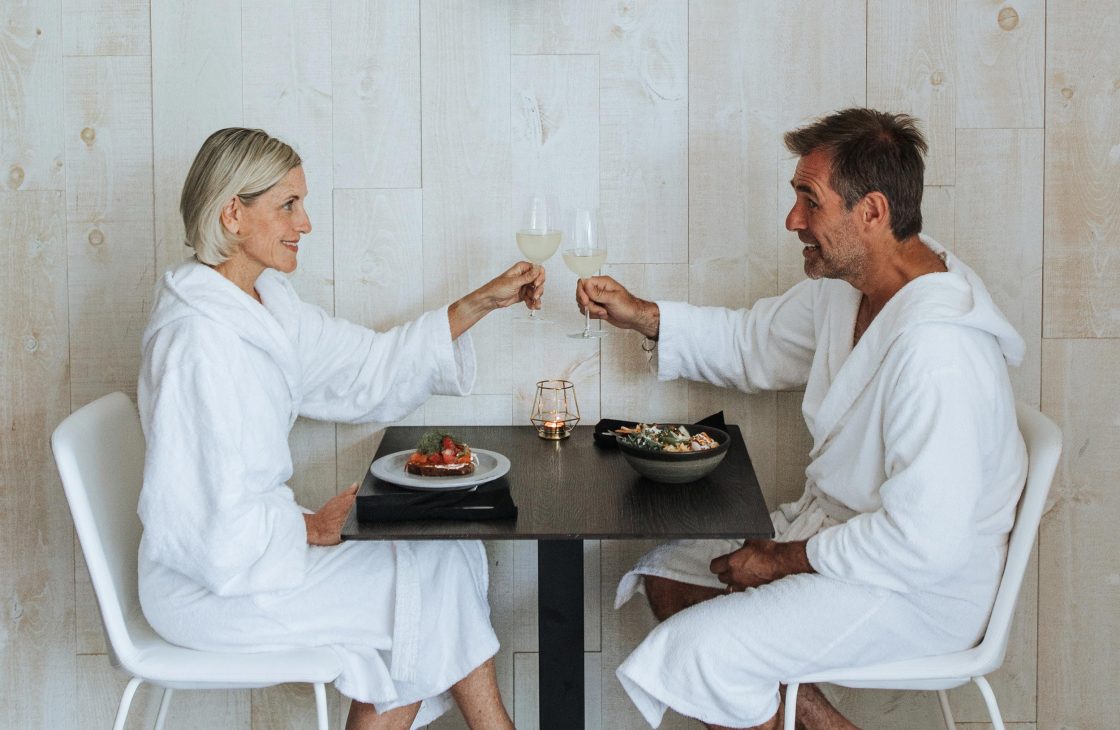 LOCAL TALENTS — No one can deny that, 2020 has had its fair share of surprises for us. Everyone has had to revise their habits, working methods, and priorities in their own way. For many, the notion of time has changed. Certain realities that have thus far been quite anonymous have been brought to light. We have collectively become aware of several things, including the importance of encouraging our local artisans and producers. Following the call from the government for Quebecers to shop local, local wine sales have jumped 60%. This increase rises to nearly 80% for local spirits. This impressive growth proves one thing: local products are simply good. This isn't surprising when you are familiar with the extent of the passion and talent of our producers.
Spirits undoubtedly have the wind in their sails. In 2015, Quebec had around 10 microdistilleries. Today, around 60 distillation permits have been granted to companies across the province. Further proof of the popularity: a course in "terroir product development" has been offered at the Cégep de Saint-Félicien for two years. Among other things, this course teaches the production of brandy and fine alcohols obtained through distillation.
Although many distillers still source their basic neutral alcohol from an Ontario supplier, the growing interest of Quebecers in consuming local spirits is already encouraging some artisans to rethink their ways of doing things. More and more distillers are offering—or soon want to offer—100%-local products, from the grain to the bottle, including all the aromatics. To support this change, the SAQ has even revised its displays. The "Quebec origin" label, which identified all the local products, is now divided into three categories: "Quebec origin" remains for the products with ingredients that come entirely from Quebec soil, "Made in Quebec" identifies alcohols made from ingredients from here and elsewhere, and finally, "Bottled in Quebec" applies to products assembled and bottled by a local company.
If you combine the "Quebec origin" and "Made in Quebec" categories, more than 180 truly local spirits can be found on the shelves of the government-owned corporation— something to fully and proudly decorate the bar of any amateur cocktail maker. From vodka to crème de menthe, as well as rum, whiskey, cream liqueurs, sweet and bitter liqueurs, and other drinks, Quebec know-how leaves nothing behind!
When it comes to local wine makers, they are professionals of adaptation. In addition to harsh winters, they have to deal with the challenge of a summer that comes at us at full speed. A week of intense heat in May followed by a sudden frost is an increasingly common situation that goes hand in hand with Mother Nature's mood swings. On the other hand, the later arrival of the cold weather in the autumn has extended the wine growing season by about 20 days over the past 30 years. The results: since the fruits have more time to ripen, the sugar and acidity become more balanced and the wines only get better. Because this warming also offers the opportunity to plant something other than hybrid grape varieties, we are seeing more and more wine makers growing Vitis vinifera varieties, such as chardonnay, pinot noir, pinot gris, and gamay. Other species are also slowly emerging. Keep your eyes open for the Petite Pearl, a still little-known variety with great potential that comes to us from a Minnesota hybridization program.
Another sign that wine growing in Quebec is evolving: the PGI (Protected Geographical Indication) certification for Quebec wine has been recognized since November 2018 by the Quebec Ministry of Agriculture, Fisheries and Food (MAPAQ). Like the protected designations of origin of European vineyards, producers who want to place this statement on their wines must meet strict and precise specifications that make it possible to protect the typicity of local wines.
Despite all this, some consumers are still skittish about the idea of consuming Quebec wines. The key to appreciating them, in my opinion? Stop comparing them to what you know. The terroirs of Quebec have nothing to do with those of France or elsewhere, and the same goes for its wines, which have their own identities.
AT THE SAQ
The SAQ offers an excellent range of local wines and spirits, but I promise you that you will taste and appreciate a product much differently after meeting its producer and walking on the soil from which it originates. Quebec is divided into seven distinct wine growing regions consisting of over 140 vineyards. White, rosé, red, or orange wine—the whole colour palette is there. Need some inspiration? Here are some estates that have the wind in their sails and that delight connoisseurs. The quantities often disappear in the blink of an eye, so here's a little tip: subscribe to their newsletters to stay up to date on the availabilities of the vintages.
LES PERVENCHES — FARNHAM
A real must-have with a sparkling reputation. Owners Véronique Hupin and Michael Marler have been pioneers on many levels. They were the first to market chardonnay, to obtain Demeter certification for their biodynamic practice, and to make natural wine, to name just a few! They work with heart and passion, and this can be tasted in every bottle.
DOMAINE DU NIVAL — SAINT- LOUIS
From the outset, this biodynamic vineyard owned by Denis and Matthieu Beauchemin (father and son) reminds us by its very name ("Nival," for "nivis," which means "snow" in Latin) that the Quebec terroir is a Nordic one. The winemakers primarily rely on Vitis vinifera varieties that are suited to our climate, such as pinot noir and gamaret, and—on a smaller scale—chardonnay and gamay. The hybrid variety Vidal, meanwhile, gives rise to three different vintages. And let's not forget the fact that they had the audacity to plant Albariño, an Iberian variety— a first in the province.
VIGNOBLE DE LA BAUGE — BRIGHAM
This vineyard run by Simon Naud doesn't make huge waves, but the wines are no less excellent! The first refuge in Quebec for Frontenac, a hybrid variety that is now widely planted, many trials have been carried out there over time. The Naud family isn't skittish when it comes to trying new varieties or removing plants following unsuccessful experiments. They therefore help advance Quebec viticulture as a whole.
As you can see, Quebec vineyards are booming! Here are some other vineyards to watch that have recently started production or that will do so in the next few years: Domaine l'Espiègle in Dunham, Les sœurs Racines in Saint- Ignace-de-Stanbridge, and Fragments in Ripon, among others…
No matter what choice you make, I hope that I've piqued your curiosity and made you want to celebrate local artisans. Let's open our horizons and go out to taste our local wines and spirits. They're right next door!
Stéphanie Dupuy offers at-home tasting workshops. Learn more at stephaniedupuy.com