Winter as Identity
November 30th, 2022 by Stéphanie Dupuy, sommelière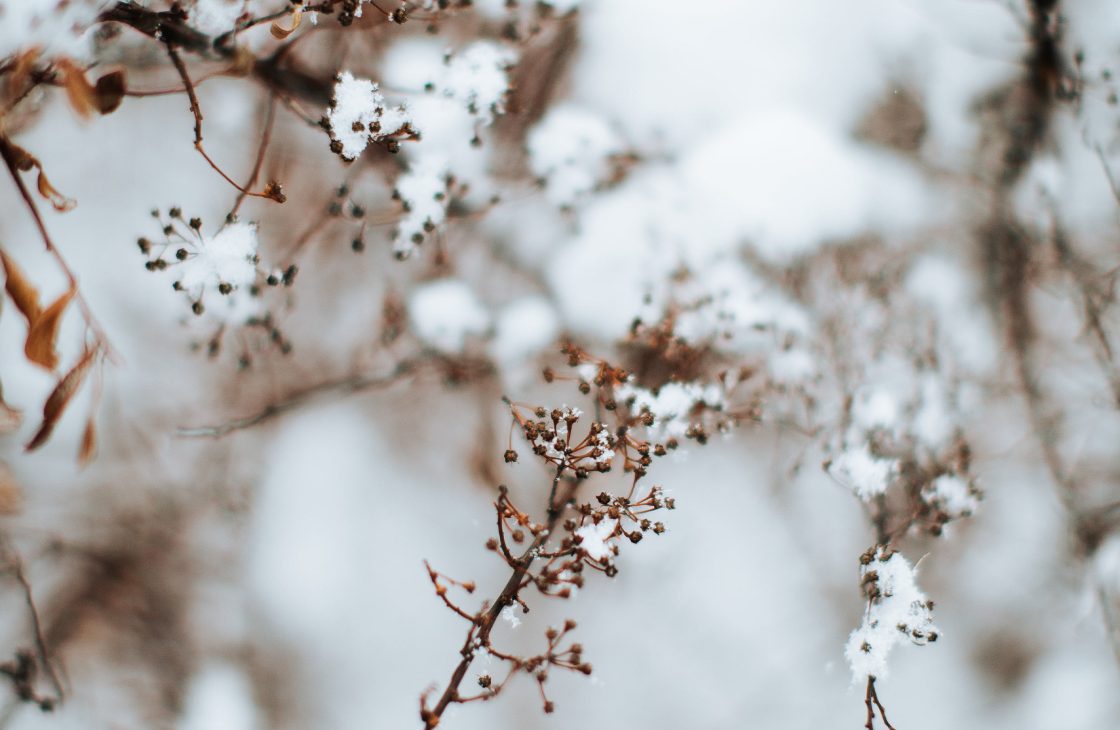 "My country is not a country…" There's no need to finish my sentence; you know the rest by heart. These words from Gilles Vigneault are part of each of us. Rigorous, long, freezing, difficult, harsh, hostile… Many qualifiers can be given to our winter, but the best of them remains "Québécois." Some couldn't do without it; others flee as soon as it arrives. Whether you love it or hate it, winter is a key element of our identity and our terroir.
quebec winegrowing
The very first commercial vineyard in Quebec, Domaine des Côtes d'Ardoise, was founded in 1980 in Dunham in Brome-Missisquoi by Christian Barthomeuf. It therefore goes without saying that the history of winegrowing in Quebec is very short. The absence of traditions can be seen as a disadvantage, but when you really think about it, it's actually an advantage. The regulations are less restrictive than on the Old Continent. You can stray from the beaten path and give free rein to experimentation and innovation, which allows Quebec vineyards to evolve at top speed.
Surprisingly, Quebec has one thing in common with certain regions of Europe, such as Bordeaux or the Loire in France. Our average annual hours of sunshine are comparable to theirs. So, what distinguishes Quebec vineyards from the rest of Canada, and even the world? What forms the basis of the Quebec terroir and what creates its typicity is—you guessed it—winter.
hybrid varietals 
The best-known varietals come to us from the Vitis vinifera variety. These European varietals (chardonnay, sauvignon blanc, pinot noir, etc.) undoubtedly yield the best results. North America also has vine species that are native to it, such as Vitis riparia and Vitis labrusca. In Quebec, the vast majority of varietals planted are hybrids—that is, a cross between two species done to create a variety with the qualities of each one, such as the fruit quality of one and the hardiness of the other. Hybrids can withstand temperatures as low as -35°C without winter protection other than the natural insulation of the snow. Included in this category are varietals such as Maréchal Foch, Vidal, Seyval, Frontenac (Blanc, Gris, or Noir), Saint-Pépin, and more.
However, let us not ignore the growing enthusiasm of Quebec wine- growers for Vitis vinifera cultivation. For these varieties, which are less suited to our climate, the snow is not sufficient protection. Instead, hilling (forming a mound of soil at the base of the plants) is carried out, or geotextile fabrics are used to cover the vines.
"Winter is an enemy and—at the same time—an ally. It's the key element of Quebec winegrowing that gives it all its uniqueness. That's why you have to learn how to work with it."
— Matthieu Beauchemin, of Domaine du Nival in Montérégie
late spring frosts and early autumn frosts: the challenge of a nordic climate
always be at the mercy of the vagaries of nature. In Quebec, as we know, we have four highly distinct seasons that each involve a good number of risks, and the transition from one to the next is becoming increasingly radical.
Almost every spring, the month of May surprises us with nights where the temperatures approach the freezing point. The risk? At this time of year, the budburst (the period when the buds open) is already well underway. A bud is largely made up of water, which makes it extremely sensitive to frost. And since all the promise of the harvest to come is contained in each of the little buds on the vine, a frost can be cata- strophic. To avoid the worst, winegrowers light fires in their fields at night to heat the air just enough to keep the frost away. They can also spray the vines with water. This system may seem counterintuitive, but the thin layer of water that settles on the vine and the buds freezes and protects them from the cold. Wind towers that resemble small wind turbines are also used to bring down to the ground the warm air masses that can be found higher than cold air masses. In the same vein, it is also possible to move air masses with the help of a helicopter—a solution that may be more expensive and less eco-friendly, but a solution nonetheless.
the taste of a nordic wine
The warmer a climate is, the more easily and quickly the grapes will ripen. Ripe fruit means sugar, and sugar means alcohol. The warmest winegrowing regions therefore generally produce wines with a higher alcohol content and flavours of very ripe fruit. A cool climate, on the other hand, has the effect of preserving the acidity in the fruit. Acidity is a key element of wine. Its presence in sufficient quantities creates balance and provides a very pleasant freshness that makes the wine digestible.
If one had to describe Quebec wines in a very general sense (keep in mind that there are seven winegrowing regions in the province, totalling 146 vineyards over 800 hectares, for an annual production of approximately 2.5 million bottles), one might say that they are light, fresh, low in tannins, and very aromatic.
Each vintage brings its share of new wines to the Quebec scene. We have no shortage of discoveries and surprises. Drink local wine and taste our Nordicity!
domaine bergeville, le blanc brut 2020, organic
13374562 – $29.85
This sparkling white wine comes to us from Estrie—more specifically, from Hatley, near Lac Massawippi between Magog and Sherbrooke. The owners, Marc Théberge and Eve Rainville (the contraction of their last names giving rise to the name of the estate), have operated this estate with 12,000 vines since 2018. The farming there is conducted according to the principles of biodynamics, with the utmost respect for the balance of the ecosystems. Only traditional method sparkling wines are produced there. The one I recommend here is reminiscent of apple, pineapple, honey, and flowers on the nose. On the palate, you will be conquered by frank, fresh bubbles and notes of lemon and pear.
Domaine pigeon hill, pigeon hill rouge, organic
Available at the estate and at specialty stores – $31.50
This vineyard located in Saint-Armand, near the American border, is managed by Manon Rousseau and Kevin Shufelt. This couple acquired a plot of land in 2008 on which they planted 4,500 vines. Since then, they have added 2,000 additional vines each year. Only hybrid varietals are grown there. The vineyard is worked in the most natural possible way according to the principles of permaculture in order to promote maximum biodiversity. This vintage—a blend of Marquette, Frontenac Noir, and Petite Perle—has been aged for approximately 12 months in oak barrels, which gives it tone and structure. It is no less gourmand for this, reminiscent of red fruit with a slightly spicy side. Quantities are limited, and it is frequently out of stock. Follow them on Facebook to stay up to date on new arrivals.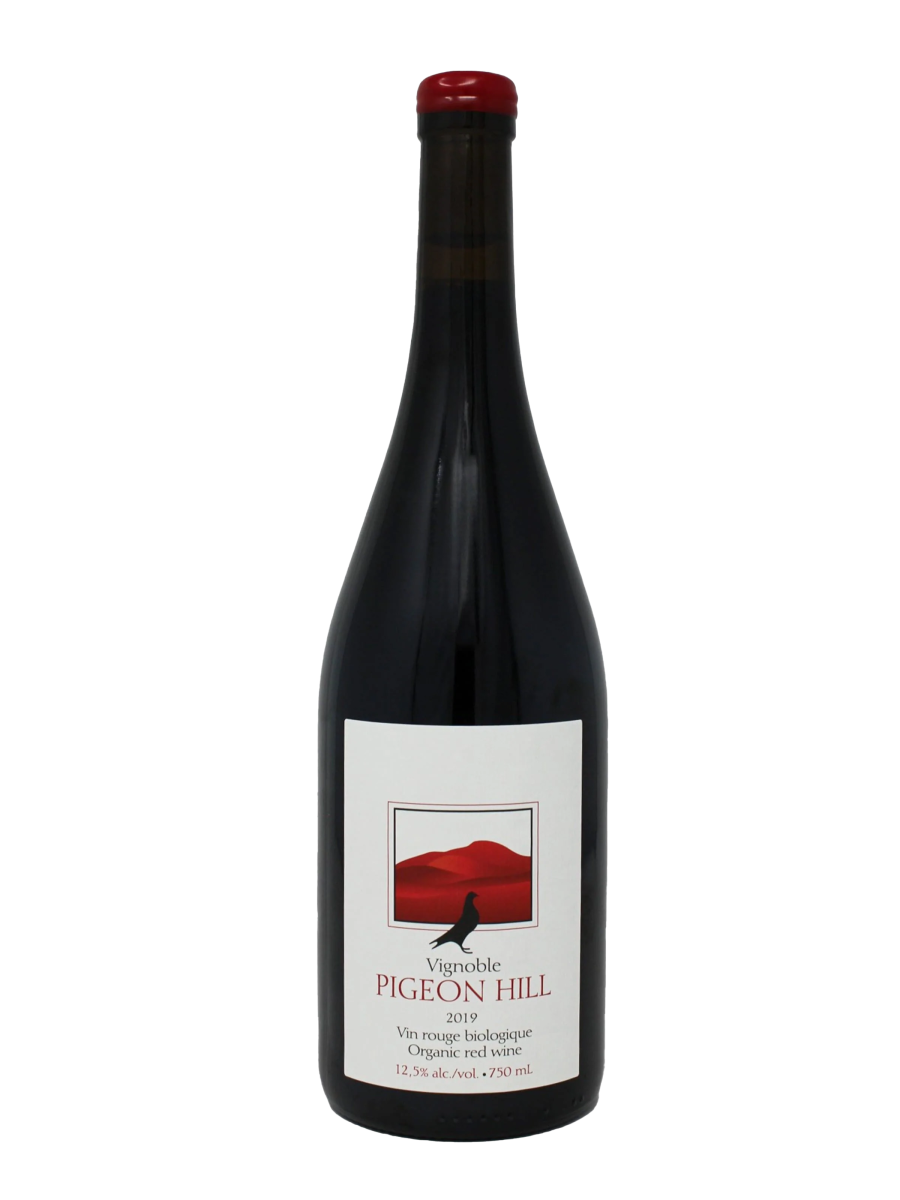 les bacchantes, les vignes de bacchantes b1 2021
14722039 – $17.15
This vineyard located in Hemmingford was taken over by Sébastien Daoust in 2017 after the death of his father. With the help of two trusted and experienced collaborators, Thomas Lahoz and Geneviève Thisdel, he took the reins of the 11 hectares of vines. The B1 vintage expresses itself wonderfully in this offering, which many have described as exceptional in Quebec. A blend of equal parts Seyval and Vidal produces a fresh, dry white that is not lacking in roundness. Its bitterness makes the mouth water and opens the appetite. Smells like an aperitif!