For the love of discovery | a tasting menu for Valentine's Day
January 31st, 2019 by Strøm Spa Nordique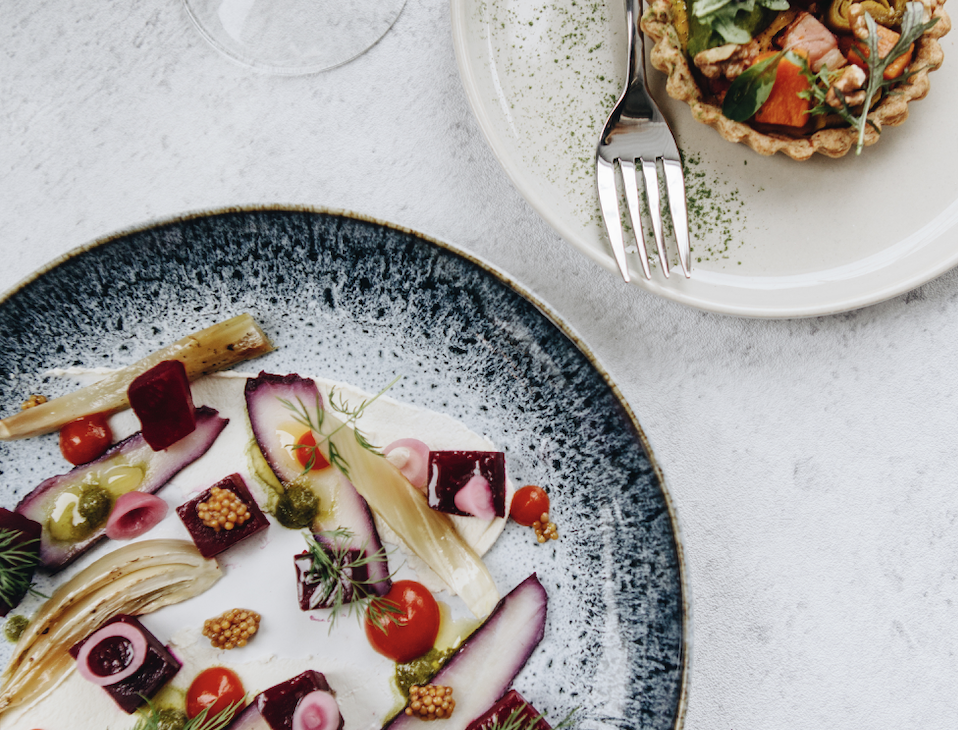 This February, the Strøm bistros will be offering a three-course tasting menu for those who take  advantage of the L'Infini package, a package specially created for Valentine's Day.
The menu, which will be composed of an amuse-gueule, an appetizer of your choice, a main course of your choice, and a dessert, also includes a food and wine pairing for each of the courses, a first for Strøm. Our goal? To help you discover our menu from a different perspective, but also to introduce you to the philosophy of the Strøm bistros. Our Scandinavian-inspired approach puts a lot of emphasis on local and organic products, in other words, our focus is more on product quality than quantity. A true celebration of our nordicity, the idea (and also the challenge) is to relearn how to eat locally in winter and to take advantage of the abundant resources of our region.
In a perpetual wish of mindfulness, we hope to encourage couples to take the time, to live the present moment to the fullest by exchanging thoughts on shared dishes and to create memories together.
The menu, carefully conceived down to the smallest details, is perfect for everyone, whether you are a foodie or looking for new discoveries. A true gastronomic experience, this tasting menu is a perfect fit for Strøm Nordic Spa's mission of simple but refined well-being that we strives to offer on a daily basis.
For a perfect experience, on-site booking is strongly recommended, especially during the busier periods (Friday, Saturday and Sunday). The tasting menu will be available throughout the day, in order to allow as many people as possible to enjoy it.
YOU MAY ALSO LIKE THESE ARTICLES
Leaving your marks off the slopes in Quebec
How to achieve a spa decor at home