Listen and Unfold: Five Podcasts for Total Well-Being
November 7th, 2022 by Eve Laliberté, cultural contributor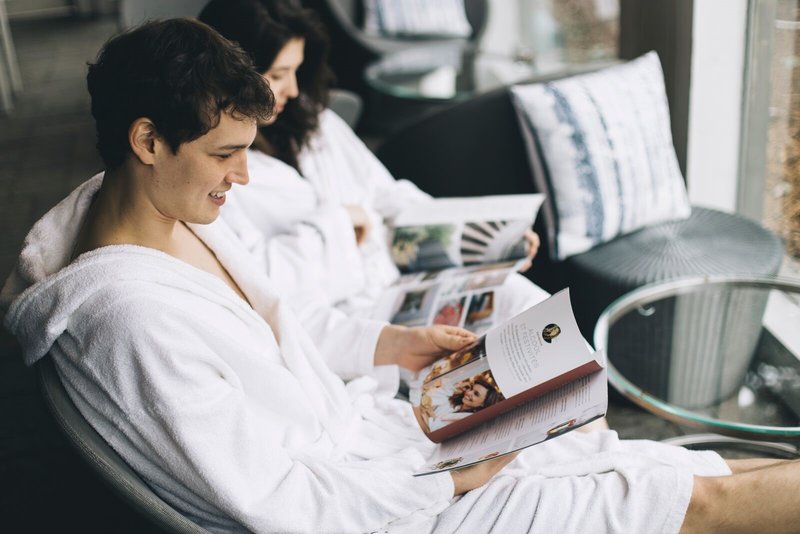 Although reading is one of the strongest sources of relaxation and learning for me, podcasts are important tools that help make my daily life rich and inspiring. They accom- pany my travels, my moments of rest, and sometimes even my training in nature.
Diving into the private life of inspiring people often helps me refresh my ideas and take a step back from certain issues by reminding me that these are inherent to our human condition. For me, this gateway to authentic sharing is—in a sense—life-saving.
Dealing with diverse topics that are directly or indirectly related to well-being, I offer you a selection of podcasts here that make for good listening. A five-step list to inspire you to open your ears and get comfortable.
to relax
Inspirez avant d'expirer with Élyse Marquis
Produced by Radio-Canada OHdio and hosted by Élyse Marquis, the Inspirez avant d'expirer podcast is full of generosity and benevolence. Revolving around complex issues or taboos, the fifteen-minute episodes offer brief forays into universal topics such as change, aging, and forgiveness. The guests openly express their vision of these subjects with wisdom and lightness. A gentle podcast that soothes us when we need to reconnect with our humanity.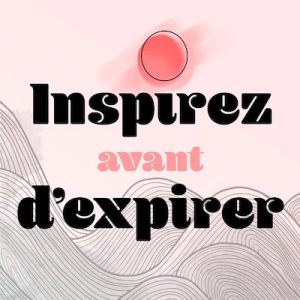 to question yourself
Les Chemins de la philosophie with Adèle Van Reeth and Géraldine Mosna-Savoye
Having accompanied me in several moments when I had a great thirst for learning, the Chemins de la philosophie podcast, produced by France Culture, is a must when you want to expand your thinking about your place in the universe. Sometimes offering thematic explorations and sometimes encounters with the ideas of prominent figures such as Aldous Huxley, Gaston Bachelard, or even Simone de Beauvoir, each episode presents an intellectual journey that never ceases to amaze. As a bonus, a rather exceptional treatment of sound archives and music can be found here.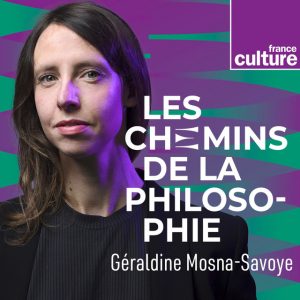 to broaden your horizons
On Being with Krista Tippett
Recognized in her field for her rigour and inclusive approach, journalist Krista Tippett has hosted the On Being podcast for nearly 20 years. This series of conversations addresses spirituality in an open and intriguing way by approaching it from the angles of science, social healing, and the arts. Inspiration, beauty, curiosity: each deep conversation is accompanied by a general feeling of re-enchantment with human intelligence and its potential. The host is particularly experienced and contributes as much as her guests to the discussions by punctuating them with anecdotes, reflections, and memories.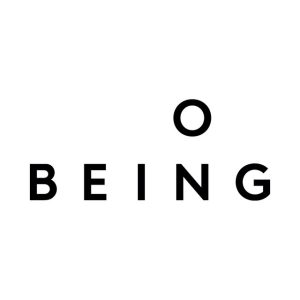 to inspire you
Renaître à soi… et changer le monde à sa façon with Pastel Fluo
At the head of Pastel Fluo, Joanie Lacroix speaks in her podcast with project leaders who do things differently. In Renaître à soi… et changer le monde à sa façon, she invites us to discover the journey of entrepreneurs with inspiring and deeply human stories. In particular, we meet Jean-Daniel Petit, the co-founder of BESIDE, David Côté, the eco-entrepreneur behind LOOP Mission, and Rose Gwet, the founder of Luxcey. These discussions allow us to see things with optimism and reflect as well on how to contribute positively to social and ecological change.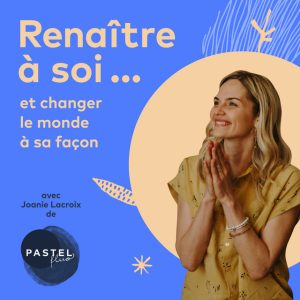 to get motivated
Mindful Endurance Program (MEP) with Ryan Willms
Formerly Into the Well, Mindful Endurance Program is a podcast carried by the creative Ryan Willms. Located at the intersection of spirituality and endurance sports, the episodes make it possible to approach movement as a vector of connection with ourselves and what surrounds us. In each episode, Willms welcomes athletes, creatives, and thinkers who push the boundaries of what we believe is possible. This podcast is particularly powerful, since it shows us that we have much more in common than we think with these innovators who sometimes seem superhuman.