Seven types of yoga to better understand your practice
August 6th, 2019 by Strøm Spa Nordique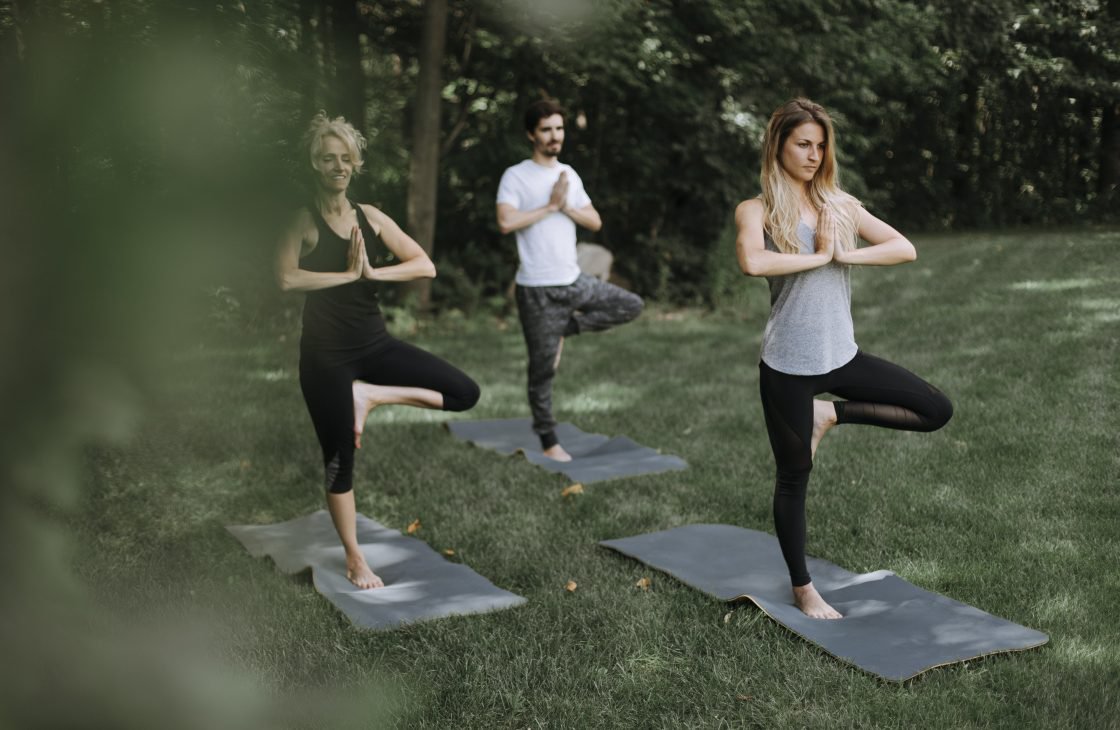 A SMALL GUIDE – Yoga is becoming more and more popular, with so many different styles that it is sometimes difficult to find your way around. In fact, since the explosion of this practice in the Western world fifty years ago, several poses have been added and are now an integral part of it. Here is a guide to the seven most common types of yoga to better understand this activity with its many benefits.
N°1 HATHA AND HATHA FLOW
The most famous sequence of Hatha yoga, Surya Namaskar (sun salutations), has its origin in ancient Vedic Sanskrit texts and was practiced by yogis 1700 years before our era. This form of yoga aims to balance the body and mind through the sun ("ha") and the moon ("tha"). Today, a Hatha yoga class includes a set of new, rather static and sustained poses accompanied by breathing techniques (pranayama). The session may also include chanting or recitations (mantras), as well as symbolic gestures (mudras). The rhythm is slow and allows a moment of introspection and mindfulness. The Hatha flow is based on the same principles as the classic Hatha, but the poses follow one another in a more fluid way. With their moderate pace, Hatha and Hatha flow classes are well suited for beginners; some classes can nevertheless still be very tonic.
N°2 ASHTANGA
Developed by Pattabhi Jois, Ashtanga Yoga is based on fluid execution and the synchronization of breathing and movement. The sequences begin with five sun salutations A and five sun salutations B, followed by standing poses and poses on the ground. Physically demanding, this style is less recommended for beginners.
N°3 VINYASA
Vinyasa is very athletic and creative. Adapted from Ashtanga yoga, it also suggests to move through the poses with a sustained rhythm, varying the movement and coordinating it with the breath. The beauty of Vinyasa lies in its variety: no sequence is pre-established. It allows for a lot of creativity, both in poses and sequences, having the teacher play a major role in the practice; make sure to find a studio and a teacher that inspires you.
N°4 IYENGAR
The great masters of Hatha yoga have brought this practice into the modern world. Among them is B.K.S. Iyengar, who created this form of yoga that bears his name and is based on the precise physical alignment of the body in particular poses. The poses are held for longer periods than in Vinyasa. This type of yoga promotes the use of accessories – blocks, chairs, belts, blankets – and is suitable for people with injuries.
N°5 BIKRAM
If you like to be warm, this is the style for you! Bikram yoga takes place in a sauna-like room, usually heated to 40°C. The sequence includes a series of 26 basic poses, each performed twice.
N°6 YIN AND RESTORATIVE
These two forms of yoga are very gentle practices and allow you to concentrate on your breathing, on calming your mind and relaxing the nervous system. They are adapted to yogis of all levels, a session of approximately 90 minutes includes about ten poses. Based on the concept of yin (the stable, immobile and hidden aspect of things) and yang (the changing, moving and revealing aspect), Yin yoga focuses on the deep connective tissues, while restorative yoga is geared towards appeasing the body and mind.
N°7 JIVAMUKTI
Jivamukti yoga, developed in 1984 by Sharon Ganon and David Life, is in the same spirit as Hatha yoga, but is rather a Vinyasa style class, being quite rigorous. A session usually begins with songs, followed by poses inspired by the five principles of yoga and the Jivamukti philosophy: Nada (music), Ahimsa (non-violence), Bhakti (devotion), Dhyana (meditation), and Shastra (writing). One is attending it with an open heart and an open mind.