Countdown | as of next month, you will be able to relax even more at the Strøm Mont-Saint-Hilaire
November 17th, 2016 by Strøm Spa Nordique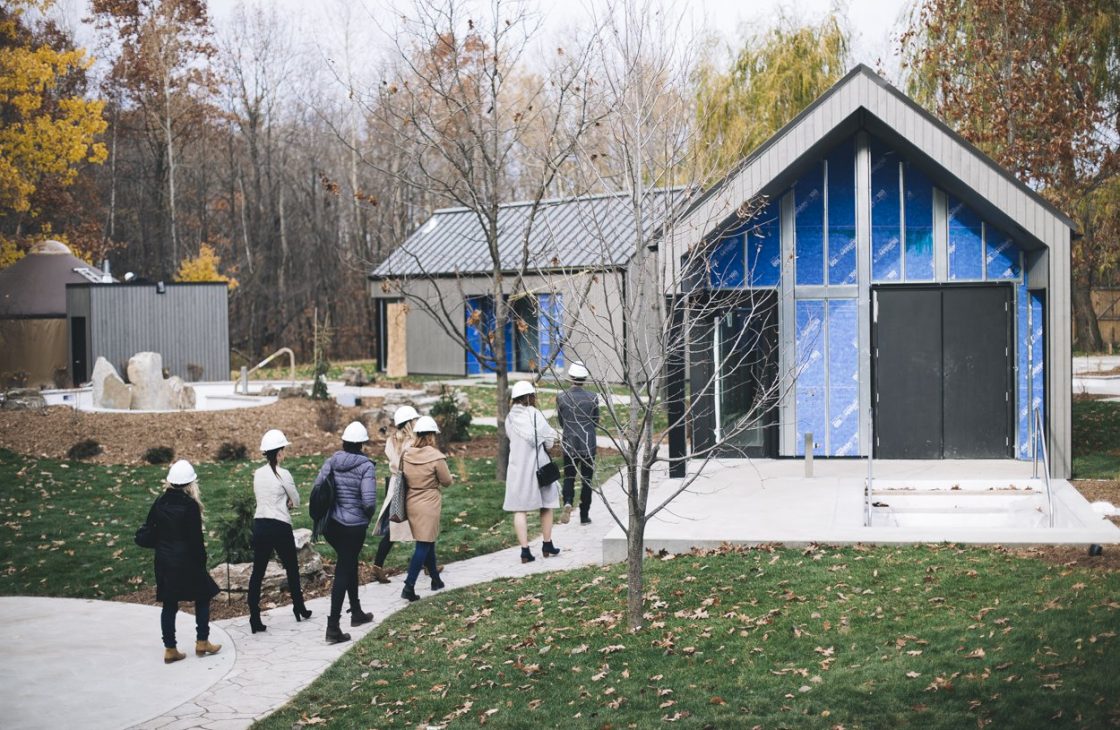 New installations in Mont-Saint-Hilaire… The Strøm is now even more relaxing!
The expansion project includes several additions to the existing facilities: a large whirl pool in the forest with therapeutic bubbles and energetic rocks, a new Finnish sauna with panoramic mountain views, two new relaxation rooms offering innovative experiences, two Nordic baths, a cave-like mineral steam room, a very large and sunny outdoor pool with a waterfall and a view of the mountains, a designated area to talk, as well as locker rooms. Epicureans will be delighted with the expansion of the bistro, which allows us to offer a more elaborate kitchen with products from local suppliers. Finally, seven open-air massage cabins will be nestled in the forest, allowing you to enjoy the peaceful sounds of leaves in the wind, of the water and the birds. For environmental reasons, the new installations are fueled by geothermal energy and the configuration of the buildings is carried out in compliance with the vegetation and the territory.
The expansion work will be completed in less than a month! Thank you to all the partners, collaborators, friends and media that were present at the event and had a chance to visit the site. Since a picture is worth a thousand words, here are some images captured during the launch.
YOU MAY ALSO LIKE THESE ARTICLES
Mont-Saint-Hilaire: Launch of Cøzy Thursdays images!