Three exquisite moments to abandon yourself to winter
December 4th, 2017 by Strøm Spa Nordique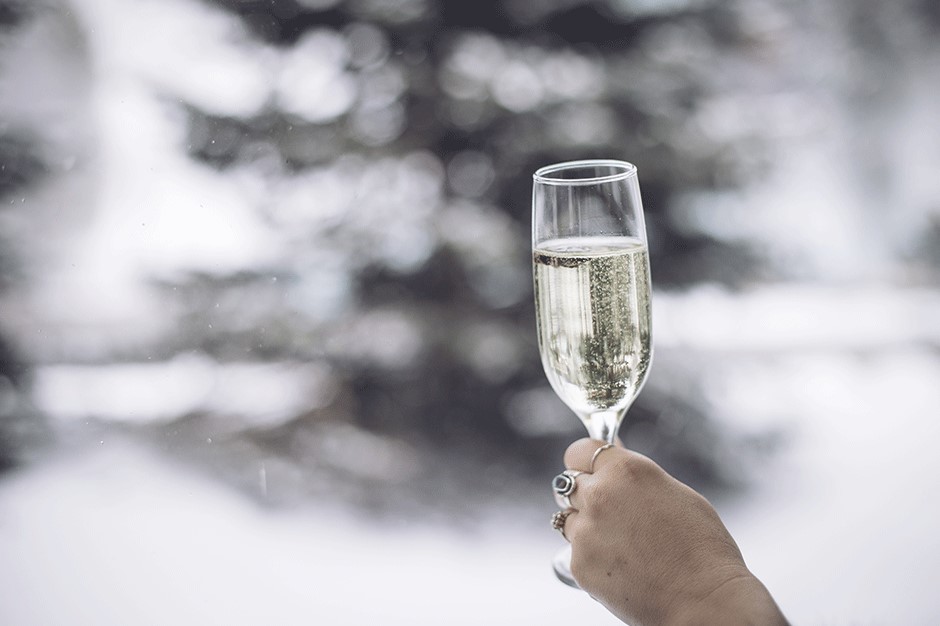 Here are recommendations of exquisite moments to treat yourself.
Highlighting the first slow cooker dinner of this fall
Chateau Peyros Vieilles Vignes 2012, Madiran, Sud-Ouest, France, red wine
SAQ Code: 00488742 Price: $19.85
Located in the foothills of the Pyrenees, a meridional territory in the southwest of France, Château Peyros offers a full-bodied and fresh red wine. Its woody and fruity aromas are detectable on the nose and evoke the taste of blackberry jam and blackcurrant. On the palate discover a powerful and generous wine with firm and fleshy tannins conferring an interesting aging potential. Mainly composed of the Tannat grape, supplemented with a little Cabernet franc, it is an excellent choice with flavorful and slow cooked meals. A cassoulet or a braised beef with vegetables would be the perfect pairing with this red wine. Best served at around 17°C.
A comforting cheese fondue
Marchesi Antinori, Castello della Sala Bramito del Cervo 2016, Umbria, Italy, white wine
SAQ Code: 10781971 Price: $22.55
The Antinori family, working in the wine business for more than six centuries, offers us here a well-built cuvee entirely produced from Chardonnay grapes. This white wine seduces with its simplicity and its roundness.  It has an inviting nose with notes of yellow apples, honey and white flowers. On the palate subtle notes of exotic fruits leave a pleasant and well dosed sweetness behind. This Italian Chardonnay is an interesting choice paired with a cheese fondue, or a piece of aged cheddar cheese topped with honey covered walnuts on a toasted baguette slice. Keep in mind that it is best served at around 10 °C.
For a winter aperitif
Domaine de Lavoie 2016, Quebec, Canada, sparkling white wine
SAQ Code: 12358237 Price: $16.55
This sparkling white wine from the Domaine de Lavoie in the Montérégie region is a beautiful local discovery. Its nose is moderately aromatic with a fine blend of citrus fruits, tropical fruits, honeydew melon, as well as a herbaceous undertone. On the palate the bubbles taste creamy with the same fruity aroma perceived by the nose, and it ends with a long lemony aftertaste. Since it calls for freshness, this sparkling local wine is perfectly suited to accompany a Nordic shrimp salad with citrus fruits. Best served at around 8 °C.
YOU MAY ALSO LIKE THESE ARTICLES