Introducing the little ones to the benefits of relaxation in July
June 26th, 2019 by Strøm Spa Nordique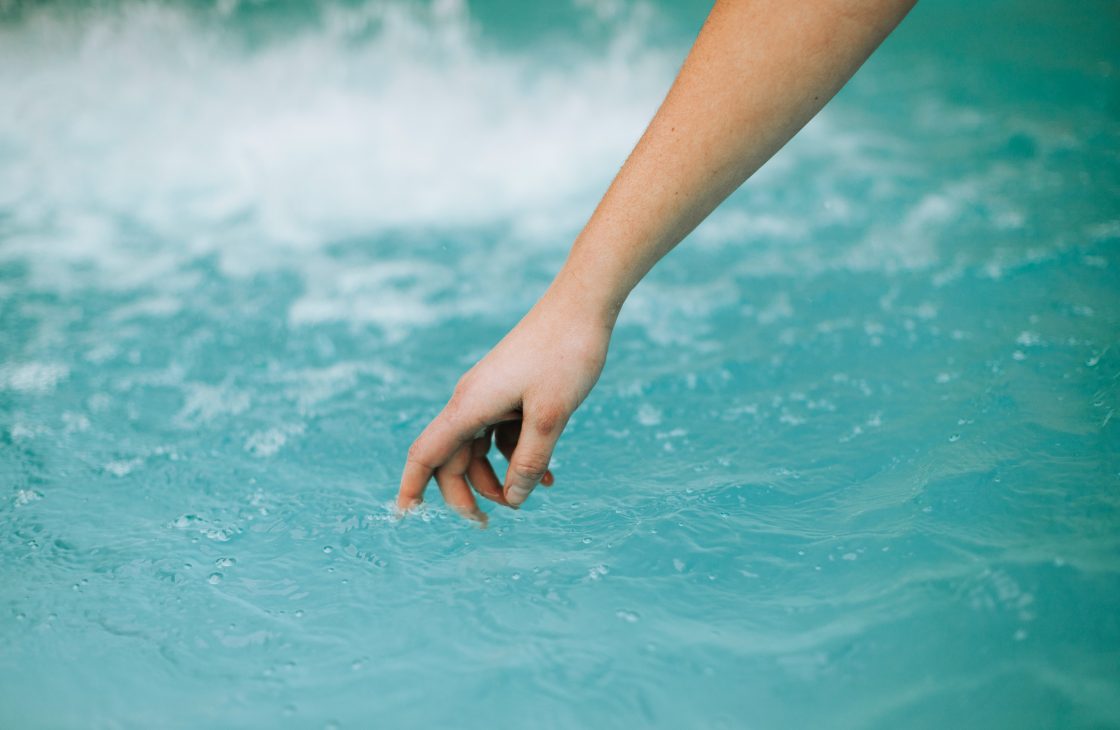 New era, new approaches
With the emergence of the well-being culture and the recognition of new approaches to achieving a state of well-being, several different milieus (psychological, social, family) have questioned the well-being of children, and have shed light on new areas of study.
Children need space and nature offers them plenty of it. Nature is an unimaginable source of wonder and inspiration, and its calm provides a sense of freedom. The sky, rivers, mountains, flora as well as forests are invitations to reconnect to the inner calmness. In Japan, forest bathing (shinrin-yoku) is recognized as a medical practice essential for leading a healthy life. Forest bathing consists of immersing oneself in nature to awaken the senses. Spending time in the forest rather than in the city may also act as a natural stress-reliever and result in a significant drop of the heart rate and the cortisol levels. Quality time spent in nature can therefore promote the well-being of the entire family.
In addition, mindfulness meditation is an increasingly popular tool, allowing children to self-regulate their anxiety and emotions. According to Jeanne Siaud-Facchin, a clinical psychologist and psychotherapist from France, more and more young people are concerned and worried about many different aspects of their lives, and unfortunately this development is even more significant than what the adults are aware of. Introducing children to mindfulness meditation would be a great way to train them to be conscious of the present moment, to feel good in their bodies, and to appreciate the calmness and tranquility.
It was in this spirit that we introduced the Family Brunches more than four years ago. The objective? To offer a peaceful haven where children have the chance to be exposed to the benefits of relaxation in the heart of nature, while allowing the entire family to reconnect by sharing a special moment and going back to the essentials.
This year for the first time: children are invited to discover the benefits of relaxation on the family mornings of July. From July 8th to 14th from 7:30 to 10 a.m., Strøm Nordic spa invites you to enjoy the thermal experience as a family. To make sure that the whole family can enjoy a perfect experience, the temperature of the whirlpools, saunas, steam baths and cold pools will be adapted in order to accommodate the children.
Alternating hot and cold temperatures is also beneficial for children. However, it is important to:
Reduce the exposure time in the whirlpools, saunas and steam baths to between 5 to 10 minutes;
Remain calm on site (relaxation and conversation);
Ensure good hydration by drinking plenty of water;
Observe the body's sensations and reactions and respect its rhythm;
Wear beach sandals on site.
A variety of à la carte treatments are also offered (reservations required). Come and enjoy the thermal experience with your family!
Nuns' Island
Mont-Saint-Hilaire
Sherbrooke
Old Quebec
YOU MAY ALSO LIKE THESE ARTICLES
A smooth transition between work and vacation thanks to massage therapy
Democratizing physical activity: an encounter with Pierre Lavoie