Enjoy Nature Without Leaving Traces | Outdoors Ethics
August 7th, 2019 by Strøm Spa Nordique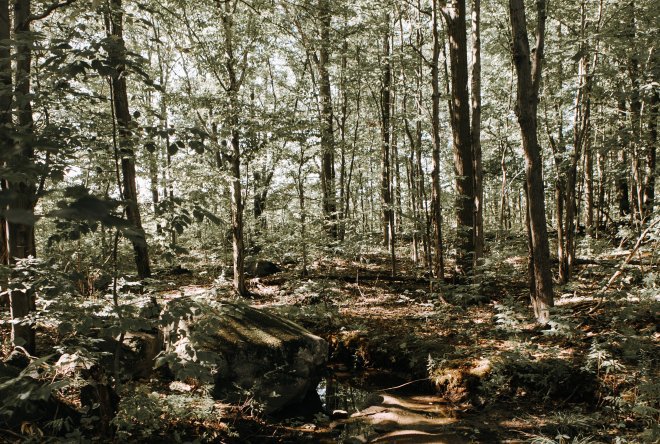 REDUCE YOUR IMPACT – More and more hikers decide to conquer the highest peaks, with the result that many mountains are now littered with waste left behind by mountaineers. This is the observation made by Dominic Asselin, from Attitude Montagne, on an expedition to the Himalayas in 2017. The pollution problem, however, affects several ecosystems, not only in Nepal. To help outdoor enthusiasts reduce their environmental impact during their nature outings, the Leave No Trace Canada program suggests some principles to adopt.
N°1 PLAN AHEAD AND BE WELL PREPARED
Being well prepared for your outing allows you to make better choices. By choosing a destination that is accessible by public transport or by carpooling to get there, you reduce your carbon footprint. By being on the lookout for existing regulations, we also ensure greater accountability to respect nature and those around us.
N°2 DO NOT GO OFF THE BEATEN PATH (TOO OFTEN)
The objective is to travel with the least amount of environmental damage, so prioritize developed trails and camp on the designated camping sites. The result? A positive impact in the fight against erosion and on the trampling of the most fragile ecosystems.
N°3 AIM FOR ZERO WASTE
More than a trend, zero waste is a real way of life that we all should adopt. The outdoors is a life-size laboratory for concrete actions. Therefore, it is recommended to cook and prepare your meals in advance to avoid the purchase of industrial products that are usually over-packaged. Reusable utensils, thermos and bags will also be great allies in our effort to leave no trace of our visit.
N°4 PRESERVING FAUNA AND FLORA
Minor actions can have a real impact on the ecosystem by changing the state of nature. Leaving the places as untouched and intact as they were when we arrived is also a way to protect our natural resources.
N°5 MAKE A RESPONSIBLE CAMPFIRE
The use of a "campfire in a bag" and, if possible, a stove for cooking while camping is recommended to allow animals and insects to enjoy the natural resources (wood, moss, dead branches) necessary for the proper functioning of the ecosystem.
N°6 OBSERVE THE ANIMALS…. FROM A DISTANCE
Respecting wildlife also means keeping a distance from animals to avoid blocking their access to a water stream or migration path, or to prevent scaring them.
N°7 STAND OUT FOR YOUR DISCRETION
Harmony in the great outdoors is above all about discretion. Nature knows how to be discreet, let's imitate it! While hiking or camping under the stars, why not replace our music with the melodious sounds of nature?