Arranging Offices in the Era of Hybrid Work: A Contemporary Challenge
June 5th, 2023 by Strøm Spa Nordique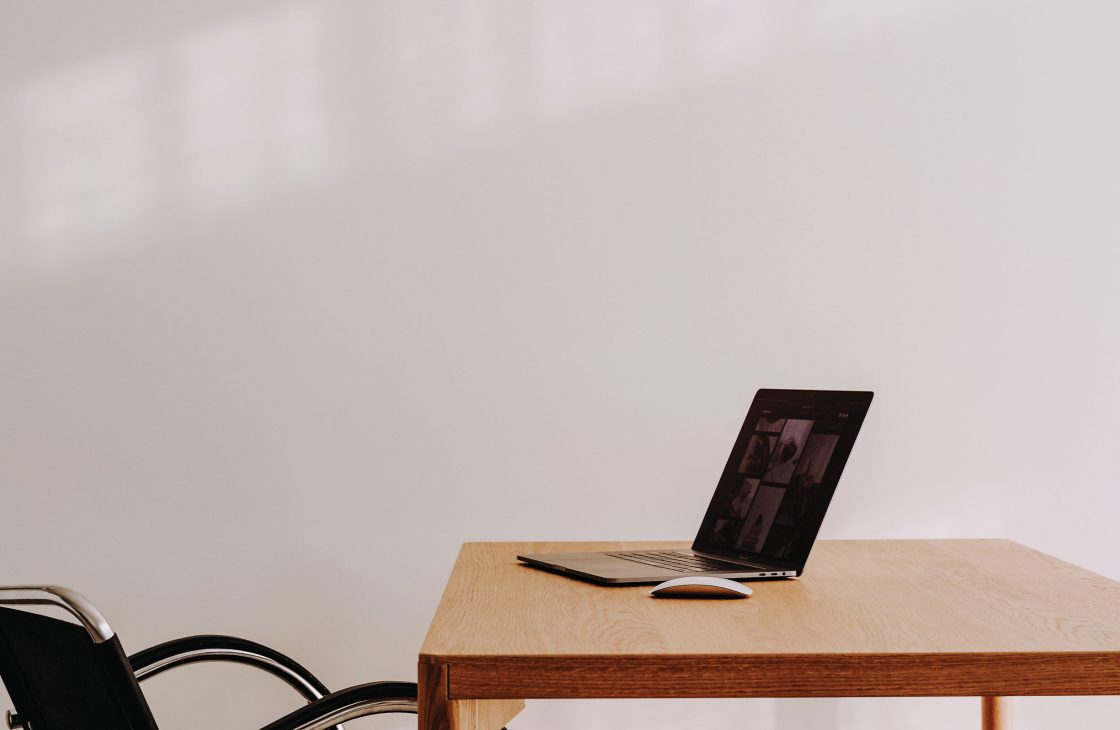 The world of work has evolved considerably in recent years, on several levels. The massive advent of remote work and the gradual emptying of office spaces that once welcomed full teams, five days a week, are some real examples of this.
Now, remote work has taken over, and if we trust the workers, it will be here to stay, at least in part. Indeed, a survey conducted in Quebec in late 2022 revealed that, for 85% of employees, hybrid work would have had a positive impact on the balance between their work life and their personal life1. Another study from CIRANO (the Centre interuniversitaire de recherche en analyse des organisations) indicates that employee satisfaction with work is proportional to the number of days per week spent working remotely2.
The question therefore arises: How do we design offices when the idea of commuting every day to go to work seems increasingly obsolete? Is the office a thing of the past? In four points, here are the elements to consider in this new paradigm of work.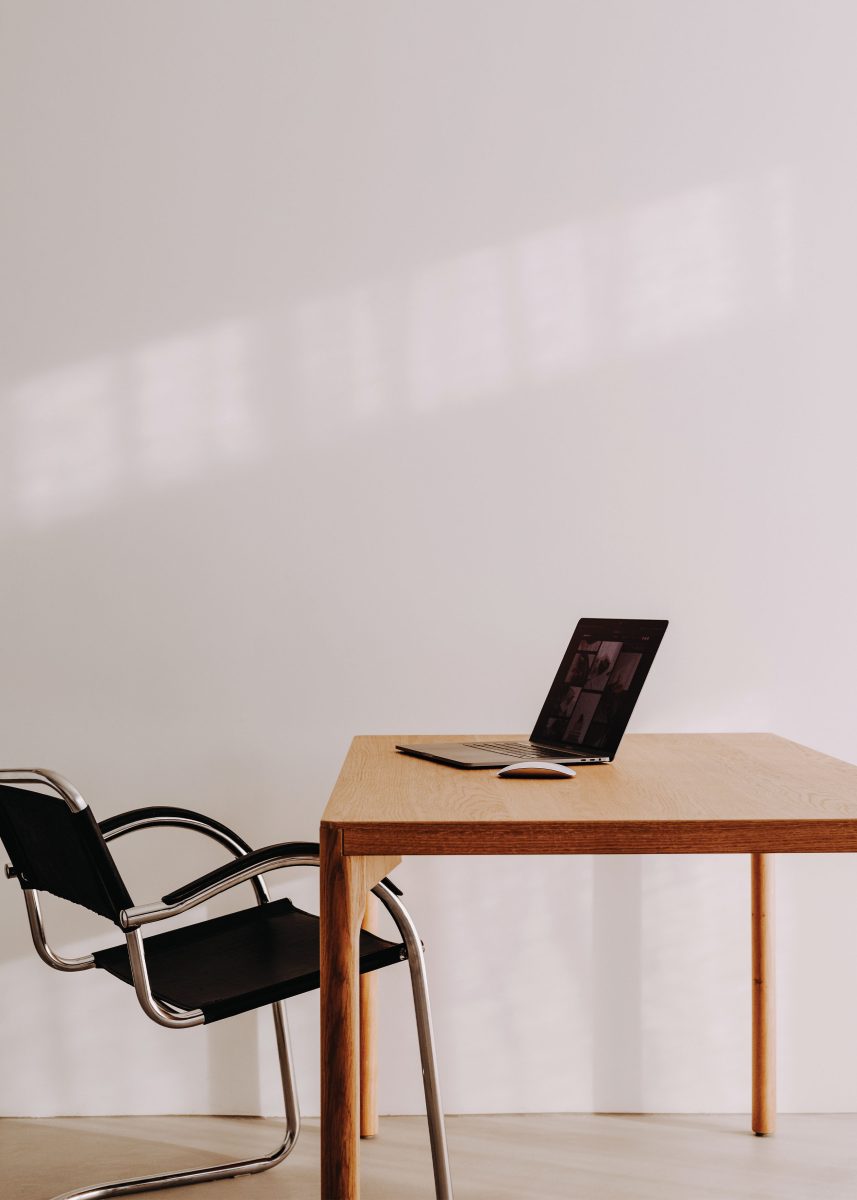 the logical reallocation of spaces 
In a reality where workers now perform their duties from home at least some of the time, the offices rented or owned by companies have become too large. We must therefore rethink their layout to allow those who show up to enjoy the most pleasant ambiance possible, explains Marc-André La Barre, the founder of Lib., a company specializing in the design and creation of workspaces: "We evaluate the needs to determine how many full-time workstations are necessary, how many unassigned stations, meeting rooms, etc. Then, we either look for a new space or we work with what we have."
If we decide to keep a space that we already occupied, we can, for example, convert large corner offices that are no longer used on a daily basis into unassigned workstations to allow employees to benefit from the space, the light, and often the view offered by this type of location. Expropriating certain individual offices to turn them into shared spaces is logical in this context, but nevertheless requires adaptation. Human beings are territorial; they often identify with their workspace, and companies will have to rely on aspects other than the personalization of an office to maintain this sense of belonging. We will instead seek out an atmosphere, a place of interactive sharing, and a dynamic3.
"We will also take care to keep the spaces quite small, or in any event not too big, because it isn't appealing for an employee who comes to the office to work to feel alone in a big empty space. Yes, square footage is expensive, but it's not just a question of money; you also have to feel good when you go there," Marc-André continues.
"When they aren't the owners, organizations that rent spaces have often taken out five-, ten-, even fifteen-year leases." It is there- fore difficult to get rid of a space to find a smaller one. For this reason, many premises are currently subleased, which also has the advantage, for companies looking to set up a physical location, of being a turnkey option, with furniture and objects that can be used a second time. Some office tower owners are also converting a portion of their square footage into common areas to be shared, and they now offer a gym, health counter, cleaning service, charging stations for electric vehicles, etc. While, on one hand, they want to make the available space profitable, they mainly want to encourage the retention of tenants by giving them access to practical services that make it more attractive to commute to work.
open spaces
The popularity of open spaces is nothing new, but their relevance is more topical than ever, because today, "we travel to see people; otherwise, we work from home or elsewhere," Marc-André La Barre asserts.
While open spaces have the merit of costing less than closed spaces, they are also more democratic, because people are looking for contact with others when they commute. Concentration, which can be achieved at home, is no longer as essential as before.
"When we manage to understand who comes to the office, when, and why, we are capable of arranging the space appropriately. In addition to the open space, other spaces, such as collaboration rooms, large meeting rooms, cafés, or cafeterias, allow people to meet up and work together on projects."
technology
Furthermore, new technologies might be capable of informing us about the real needs in terms of the use of space. Indeed, the offices of tomorrow could be equipped with sensors that would collect data on the actual attendance in the work areas. For example, they would make it possible to detect motion on and around a given desk and recognize the times when the lights are on, among other possibilities. The data col- lected thanks to unassigned workstation or conference room booking applications could also be leveraged to achieve an in-depth understanding of worker habits. However, the question of the invasion of privacy arises; we will have to determine how far we are willing to go to collect information in order to adapt workspaces to our new reality4.
Along the same lines, employee accessibility to simple and functional technological devices is a point that should not be overlooked when designing contemporary workspaces. "It's not true that everyone has the audiovisual tools at home to conduct meetings with several people who are all in different locations. Offering well-equipped meeting rooms at the office with good cam- eras that allow those working remotely to feel like they are present is important, and it adds value to the workspace," Marc-André adds. As long as these tools are easy to use, that is, both at the office and virtually! The idea is to make people's lives easier, not add to their stress4. Fluidity and ease of communication will help to maintain a balance in the pace of work and promote the general inclusion of all employees, wherever they are.
The increasing popularity of remote work and the technologies required to support this new way of doing things have accel- erated the need to invest in the digital transformation, in the creation of virtual workspaces where colleagues can collabo- rate remotely. The emergence of new practices necessarily leads to the disappearance of others, such as telephone extensions, since calls have mostly been migrated to collaborative communication applications5.
the incentives to commuting
"Employers have learned that they don't need their employees to be physically present at the office to perform, which is why they now need to give people a reason to commute, because it's often more efficient to stay home and save an hour or two of transportation time," Marc-André admits. The primary motivating factor is being able to interact with colleagues, and a well-designed space will allow that, first and foremost. "Some organizations with a more athletic culture may provide their employees with a gym, showers, bike racks, etc. We will sometimes install play areas, but people don't commute to come and play at the office," he concludes.
In short, it is important to understand that there is no magic formula for arranging spaces in a rapidly changing context. Although certain trends can be identified, the needs of organizations and their teams remain at the heart of the solution. And for big towers that still remain unoccupied, converting them into housing is within sight, shifting the discussion toward another reflection, this time social, on the reclamation of underused spaces in the context of a housing shortage.
the strøm nordic spa campus
After moving its head office from Nuns' Island to Brossard in 2020, Strøm Nordic Spa's offices will soon settle on the banks of the Chambly Basin. Indeed, the Strøm campus will open its doors in summer 2023 in what was previously Fourquet Fourchette, a culinary institution appreciated by Chambly residents for more than 20 years. Renovations and landscaping highlighting the view of the water are underway. The space will bring together offices, open-concept work areas, meeting and conference rooms, and a culinary lab, which will welcome both employees and the public.
An inviting terrace that makes for a perfect place to eat, have a coffee, or work in the sun will also border the building. More than a workplace, the campus will be a place of training, meetings, sharing, and discoveries. Strøm looks forward to being able to offer such a living space to its teams and to welcoming custom- ers for a meal in accordance with the Nordic-inspired culinary philosophy of chef Raphaël Podlasiewicz, who has made the reputation of the dining spaces in each Strøm establishment.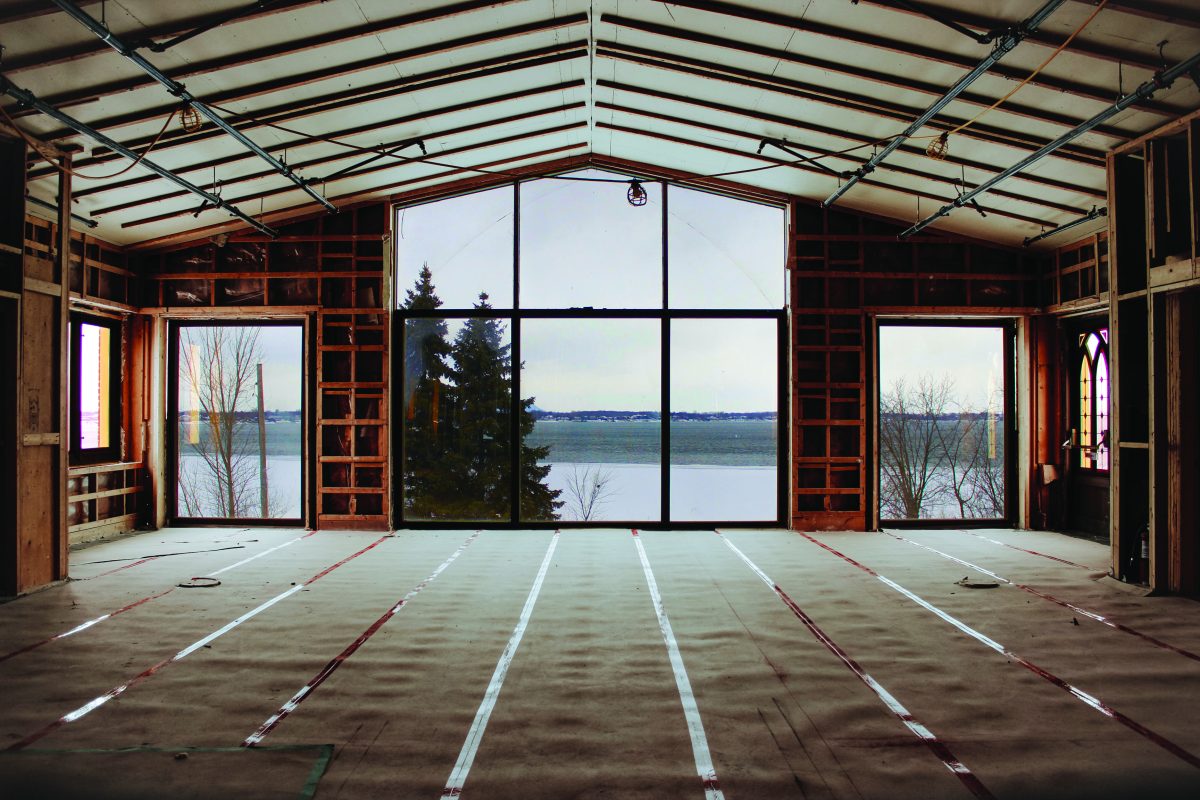 Sources
1 Travail hybride | L'écart se creuse entre employés et employeurs. (2023, February 17). La Presse. https://www. lapresse.ca/affaires/2023-02-17/travail-hybride/l-ecart-se- creuse-entre-employes-et-employeurs.php
2 Étude du CIRANO | Télétravail rime avec satisfaction. (2023, February 16). La Presse. https://www.lapresse.ca/affaires/ 2023-02-16/etude-du-cirano/teletravail-rime-avec-satis- faction.php
3 Des bureaux qui se réinventent | Avantages. (2016, March
16).  Avantages.  https://www.avantages.ca/magazine_/ des-bureaux-qui-se-reinventent/
4 Latini, S. ( March 2, 2022). L'ufficio del futuro sarà più smart : ma quali sono i rischi ? IPSOA Professionalità Quotidiana. https://www.ipsoa.it/magazine/ufficio-del-fu- turo-piu-smart-organizzazione-rischi
5 Exit téléphone fixe, bonjour bureau virtuel. (2020, Sep- tember 1). La Presse. https://www.lapresse.ca/actualites/ politique/2020-09-01/exit-telephone-fixe-bonjour-bureau- virtuel.php