Our Way of Viewing Life is Connected to Our Land / An Interview with Elisapie Isaac
October 19th, 2020 by Strøm Spa Nordique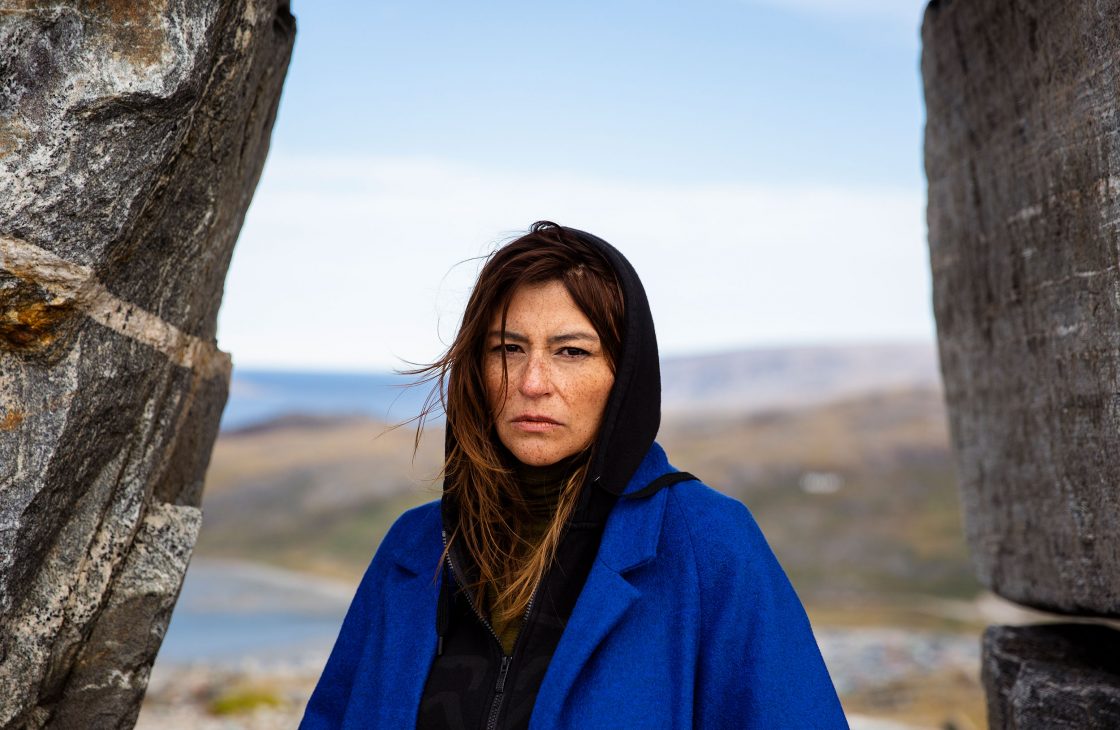 DECOLONIZING OUR THOUGHTS — An ambassador of Inuit culture, author/composer/interpreter Elisapie Isaac works to recognize the historical difficulties of her people. In a message entitled "Très cher Québec" published on Canada's National Indigenous Peoples Day in 2020, she highlighted the importance of recognizing the "third solitude." She who left her native land, Salluit, to discover Montreal invites us in turn to meet the Atikamekw, the Cree, the Innu, the Naskapi, the Algonquins, the Abenaki, the Maliseet, the Micmac, the Huron/Wendat, the Mohawks, and the Inuit. Since the land unites us, may we hear the wisdom of those who were here before us.
IDENTITY AT THE HEART OF CREATION
Your latest album, The Ballad of the Runaway Girl, evokes the journey of an Inuk expat. Adopted at birth, you would have claimed that this initial uprooting would have had a major impact on your journey. Has this quest for identity influenced your career as an artist?
"This introspection has certainly been an engine of creativity. I took advantage of my journey to create. I transformed pain and great joy by writing poetry and songs. I sung my joys—I sung my sorrows!
"When my second child was born, I thought a lot about my own adoption and my roots. I experienced a postpartum episode during which I discovered myself. I needed to make peace with myself, and to do this, I also made peace with my biological mother. This wasn't a major episode, but it was profoundly liberating. Motherhood taught me to recognize myself more, in all my vulnerability. Today, I'm capable of embracing my culture, my way of being.
"It's a great accomplishment to wake up in the morning and feel happy. I've been guided for a long time by waves of emotions; this wasn't always obvious. Some come by happiness easily; others are more melancholic. For my part, I had to learn to tame myself to be able to love myself. If we want to teach our children love, we need to be able to love ourselves! I yearned for that strength; I wanted to embody my truth to be true to myself and transparent to my children. I want them to learn the importance of loving ourselves, with all our flaws. We're only human, after all!
"I'm currently swimming between responsibilities and freedom. I'm very spontaneous by nature, and it's always a challenge to bring these two aspects of my personality together: the strong, upstanding woman and the one in search of freedom who needs space.
"When I reconnect with my Inuit roots, I move away from rigidity and square space. At home, the territory is vast. It reminds us that we are very small in a much larger universe. It's an exercise in vulnerability to remember this every day.
"I know myself better now than I did before, and I know what I have to do to find my balance. For example, when I have my period, I know that this is not the time to have certain discussions with my boyfriend!
"The feminine cycle is fascinating and deserves to be honoured. It's unbelievable that this is still taboo. By demystifying it, we are able to experience things better.
"This way of looking at menstruation is part of our ancestral wisdom. Before, when a young girl had her period, she was isolated for a few days, then there was a tattooing ritual. After being Christianized, our customs were banned. Over the past few years, they've gradually been coming back, and we wish to highlight the important passages of life again by practising certain rites. Without rituals and rites of passage, we are deprived. Without spirituality, we have lost our bearings. Our way of viewing life is connected to our land, and it's essential to reclaim it."
THE CALL OF HEALING
Pow-wows (First Nations gatherings) and the practice of drumming were once criminalized. These traditions are gradually returning to communities and we are witnessing a growing interest in the customs of Indigenous communities. How do you see this evolution?
"I see it as a return to the truth, the pendulum swinging back. When I see elders who have suffered such violence once again master drumming and singing, I hear the call of healing in these voices. We need art. We need music. We need to reconnect with the wisdom of our ancestors to heal."
"At home, the territory is vast. It reminds us that we are very small in a much larger universe."
BEING A GOOD ALLY
The new decade has raised its fair share of claims. In particular, we talk about the importance of recognizing Indigenous communities. We talk about white privilege, suffering that is passed down from generation to generation, and anti-racism. How can Quebecers be good allies to the different Indigenous communities?

"Through learning, through curiosity! Indigenous Peoples are viewed as a single block. However, there are eleven distinct communities across our territory with unique customs and languages. There were First Nations in every region of Quebec. By taking an interest in the ancestral territory, we rediscover history.
"Some people seek to meet with the communities before doing any personal work beforehand. I believe we shouldn't force things. Everything will come in its time. Did you know that if an elder from a community met you, they would probably want to hug you? Reconciliation is possible. Let it out!
"We should also review our colonized vision and decolonize our thoughts. Think of a better system for the communities. Dismantle the structures that don't work. To heal, we also need to reclaim what the system has taken from us. Relearn history. Rediscover our land. Revive our customs, whether it's singing, hunting, or kayaking. I don't want people to feel attacked, because that's what divides us. By opening ourselves up to others, we can heal collectively.
"Indigenous Peoples have much fewer opportunities than white people. When a white person wants to get involved in our culture, why not do so by offering an opportunity?
"The education system could also integrate Indigenous culture into its curriculum. Why not focus on the communities who lived on this land before? We could teach young people the language that was once spoken here and the customs that were practised here. It would be so stimulating and unifying for young people to learn these kinds of things at school! Will this materialize in the future? I hope so."