A pharmacy on your balcony
May 1st, 2017 by Strøm Spa Nordique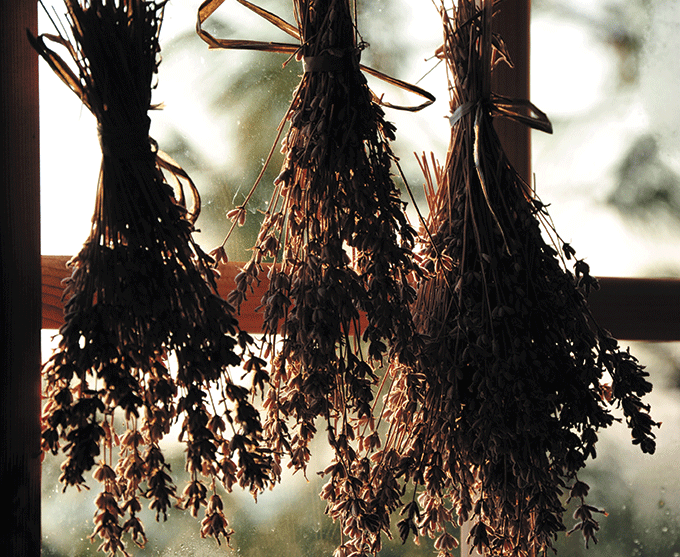 In recent years, the popularity of urban horticulture has been growing. Ornamental plants, but also some edible plants such as tomatoes and herbs, have been taking over balconies and little town gardens as soon as the weather permits. But did you know that it is also possible to grow certain medicinal plants yourself? Here are some plant suggestions that are as beautiful as they are useful and that will come to your rescue throughout the year.
– By Émilie Coulombe, horticulturist
People who have trouble relaxing or who find it difficult to sleep will be happy to learn that there are several plants that can help them. Chamomile, lemon balm, lavender and hops have relaxing properties that will help you unwind and fall asleep. You can harvest the fully bloomed flowers of the chamomile and lavender, the strobiles (seed cones) of the hops and the leaves of the lemon balm all throughout summer until fall to make infusions.
Nature also offers a selection of plants that can help with women's discomforts. The magnificent orange flower of the marigold can help those women with irregular menstrual cycles; the flowers and leaves of the verbena officinalis are helpful with premenstrual syndrome and menstrual pains, as well as hot flashes; last but not least, the raspberry leaves help toning the muscles of the uterus. They help regulate all the hormonal functions and are especially useful to pregnant women.
For the digestion and oral health, you can cultivate two classic plants on your balcony: mint and wintergreen. In both cases, it's the leaves that are harvested.
Finally, stevia will help those who prefer their infusions sweetened, to grow their own natural sweetening agent…. without calories! The leaves can be consumed fresh or dried.
How to harvest medicinal plants
The plants put out their maximum energy for their flowering. Thus, in the majority of cases, the flowers should be harvested when they are fully open but still fresh. As for the leaves, it is better to harvest them before the flowers appear. Indeed, once the plant is channeling its energy towards flowering, the leaves become less tasty. It is important to not harvest more than one third of the leaves at a time, otherwise the plant might lack energy and die.
How to store medicinal plants
The simplest technique is undoubtedly the drying method. You can simply spread the leaves or flowers between layers of paper towel until there is no more moisture left, then store the dried leaves and flowers in airtight containers.
How to prepare medicinal plants
Infusion is the fastest and most accessible method. In general, it is sufficient to infuse a cup of water with 1 teaspoon of dried plants. You can also combine different plants according to your taste and desired effects, like combining your favorite anti-stress plants in a personalized mix.
Caution: it is very important to keep in mind that medicinal plants are a form of medication, just like synthetic medication, and therefore may have side effects. Your herbalist or pharmacist can further inform you about this.
YOU MAY ALSO LIKE THESE ARTICLES
Ancestral health kit for the modern woman