Recipe | Elixir of Love, Aphrodisiac and Pink love
January 28th, 2016 by Strøm Spa Nordique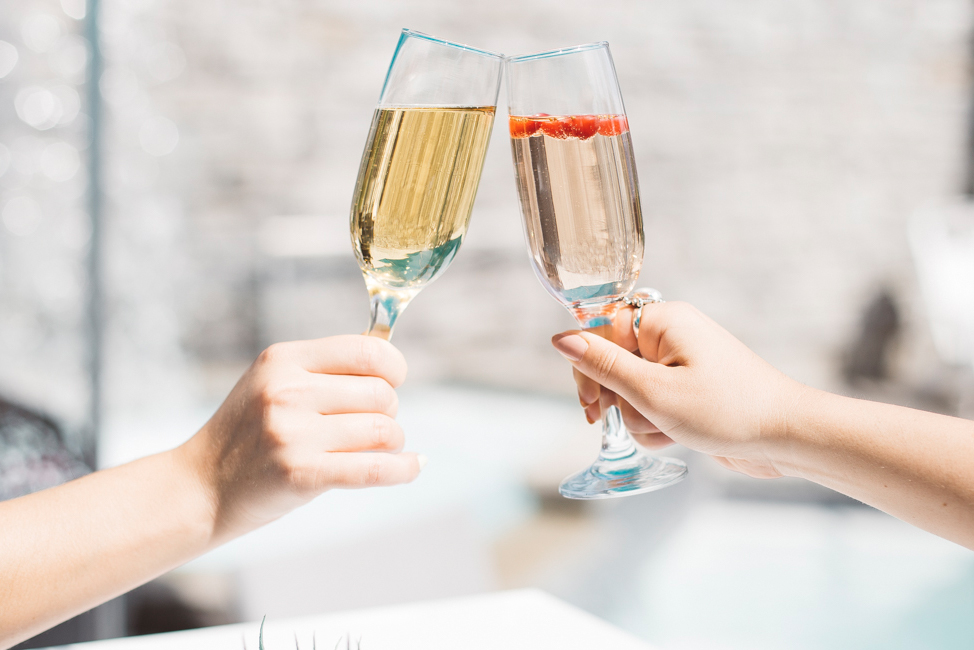 For Valentine's Day there is nothing like having a romantic evening at home. With the help of our love inspired cocktail recipes, you will create a unique atmosphere to perfectly complete your evening. Here now three cocktail recipes from our bistro chef. They are perfect for Valentine's Day because of their flavor, presentation and color.
Elixir of Love
For one person
¾ oz Tia Maria
¾ oz cognac (or brandy)
1 oz Amaretto
2 teaspoons of heavy cream
Shake with ice
Garnish the rim of a snifter glass with sugar
Pour drink in the snifter glass
Decorate with a strawberry
The Aphrodisiac
For one person
¾ oz Triple sec (Cointreau, Grand Marnier)
¾ oz gin
¾ oz of lemon juice
Top with soda
Serve in an old fashioned glass
Decorate with two cherries and an orange wedge
Pink love
For one person
5 oz Grande Cuvée brut
Drizzle of Fragoli (strawberry liquor)
Serve in a champagne glass
– Marie Phillipe, Head of bistro at Nuns' Island
To discover more cocktail recipes, click here.
YOU MAY ALSO LIKE THESE ARTICLES
Recipe: Quinoa salad with pomegranate
Healthy treats – Holidays Special