Maple Chai Ice Tea
March 13th, 2017 by Strøm Spa Nordique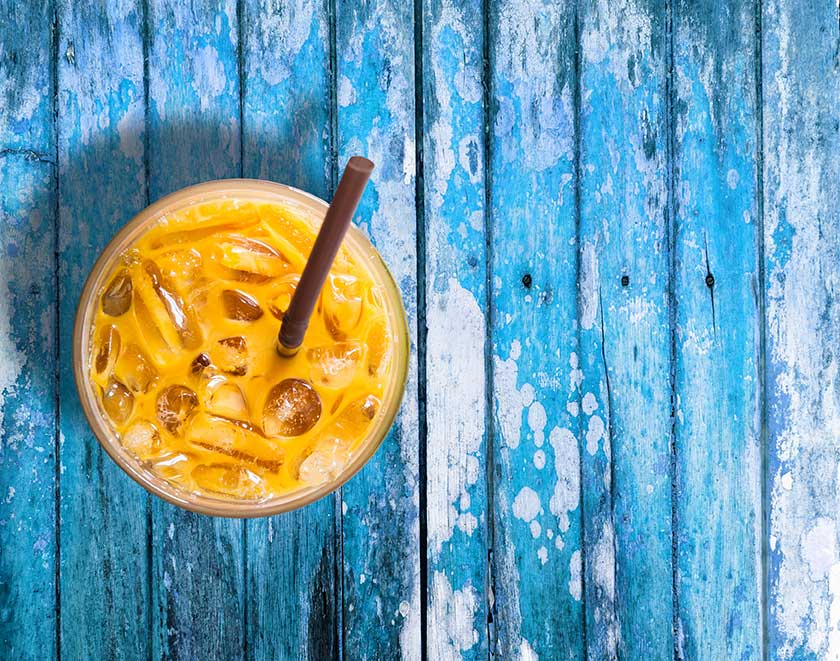 For one serving:
INGREDIENTS:
 One Chai tea bag
275 ml of soy milk
2 tablespoons of maple syrup
Pinch of cinnamon
PREPARATION:
In a bowl, put just enough boiling water to cover the tea bag (about 75 ml).
Make sure to stir the tea bag around in order to bring out all the flavors. Let it steep according to your taste. Add the soy milk and maple syrup, put the mixture in a pan and heat it over low heat until it is homogeneous, adding the cinnamon at the end.
Let the mixture cool in the fridge, pour it in a tall glass and add ice cubes when you are ready to serve it
YOU MAY ALSO LIKE THESE ARTICLES
Vanilla and roasted almond milk
Our suggestions for refreshing cocktails: Boreal gin tonic and orchard kir