Letting Nature Speak | Each Bottle Tells Its Own Story
August 26th, 2020 by Stéphanie Dupuy, sommelier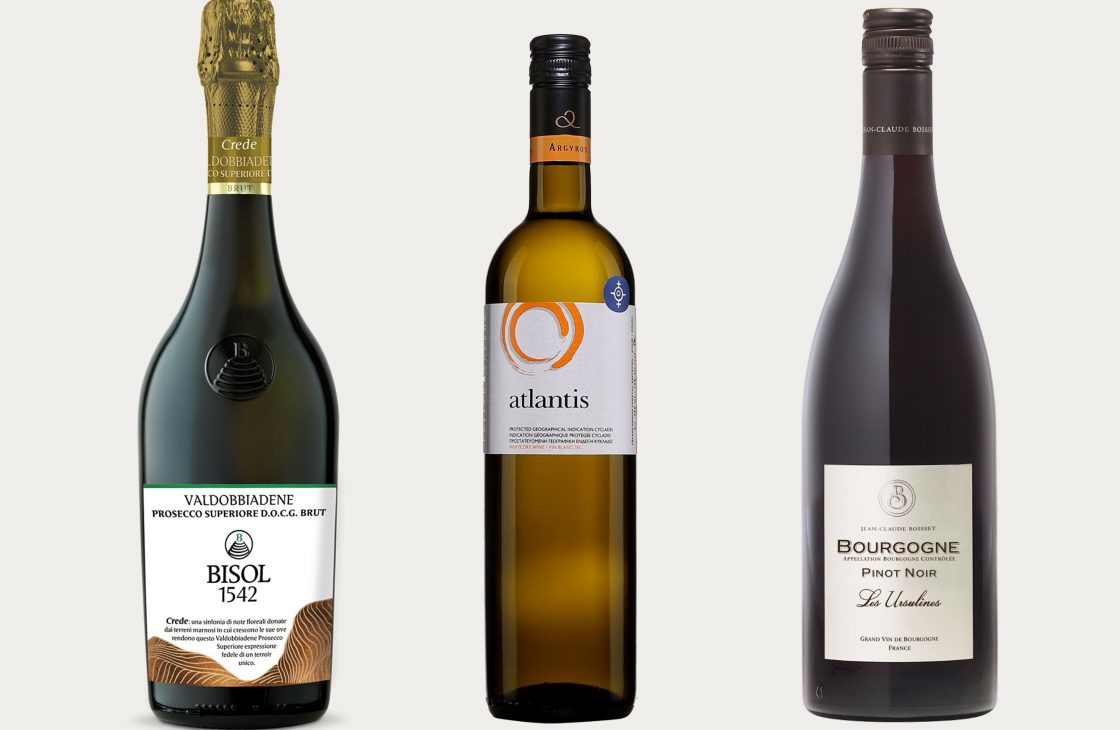 A MASTER'S TOUCH
When we think of architecture, we think of structure, construction, the art of designing and creating. Although practised by humans, this art will never be better mastered than by Mother Nature herself. Nature creates in a perfectly complete way. No detail is left to chance, and each element has its reason for being. All the ingenuity of humans resides in their ability to adopt this nature and shape it without altering it. Here are three examples of wines where nature played the role of an amazing canvas.
THE HILLS OF PROSECCO
The Prosecco di Conegliano-Valdobbiadene growing region in Veneto, in northeastern Italy, is home to a series of steep hills (with slopes greater than 30 to 40°) over a surface area of a little over 90 km². As impressive and improbable as this may be, this superb, rugged landscape is also home to forests and small villages, as well as—and above all—to small plots of vines arranged in narrow terraces called ciglioni. Although these places have been shaped by humans for a little over two centuries, their particular topography, the reliefs, and the integrity of the landscape have been preserved, among other ways, by the entirely manual work that is done there. All this makes the hills of Prosecco a totally unique viticultural landscape that has been considered a UNESCO World Heritage Site since last July.
THE CLIMATES OF THE BURGUNDY VINEYARDS
Don't get me wrong: the word climate here does not in any way refer to meteorology, but to a wine-growing region that is precisely defined in a typically Burgundian parlance. In other words, each Burgundy climate corresponds to a plot of vines that benefits from a specific soil type, exposure, topography, and microclimate that differ from those of the neighbouring plot. Consequently, a wine from one climate will be completely different from one from the neighbouring climate, and its quality will determine its position on the hierarchy of vintages (premier cru or grand cru). Marked off by fences, low stone walls, and paths, this division, which is reminiscent of an infinitely precise architecture, is the result of winemaking experience and know-how dating back to before the Middle Ages. To date, Burgundy has 1,247 climates, some of which are quite famous, such as Romanée-Conti, Clos de Vougeot, Corton, Échezeaux, Montrachet, etc. One thing is certain: each of them closely links the wine to the geographical location from which it originates.
"In Burgundy, when we talk about a Climate, we don't lift our eyes to the sky; we lower them to the earth." – Bernard Pivot, journalist and writer
KOULOURA FROM SANTORINI
Santorini, or the "pearl of the Cyclades," is a Greek archipelago of about 250 islands in the southern Aegean Sea that makes you dream with its unique architecture. Sporting the colours of the national flag and rounded limestone walls, its houses adapt to the environment by blending in with the sometimes-steep shape of the terrain. On this volcanic island, viticulture has been practised for over 3,500 years, and the architectural particularity of the place doesn't stop with the buildings, but is also reflected in the vineyards. At first glance, the blazing sun, the near-total absence of rain (barely thirty millimetres during the summer), the violent winds, and the volcanic soils full of ashes and pumice and bereft of organic matter might make it seem like an unsuitable environment for grape growing. However, some outstanding wines (primarily white) are made there, mostly thanks to a meticulous vine training method called kouloura. Over the millennia, winemakers have developed a vine braiding technique that ensures that the shoots wind back on themselves and form a basket placed directly on the ground. The moisture of the
morning dew and the sea breeze is captured by the basket, and the grapes that grow there are protected from the wind and sun. This ancestral winemaking tradition from Santorini is a great example of humans shaping nature in an ingenious and respectful way.
Wine suggestions
BISOL, CREDE BRUT 2018
Conegliano Valdobbiadene / Prosecco / Integrated viticulture
SAQ code 10839168 ($21.85)
This sparkling wine primarily consists of the glera grape variety with rich flavours of white
fruits such as apple and pear. The palate is delicate, refreshing, and slightly saline. An excellent price-pleasure ratio!
JEAN-CLAUDE BOISSET, LES URSULINES 2018
Burgundy / Integrated viticulture
SAQ code 11008121 ($22.65)
It's hard to find such a good price-quality ratio for the Burgundy vineyard, whose wine pricesare constan tly increasing. Here, you have an elegantly fruity red wine with a touch of spice from slight aging in oak barrels. It's the perfect companion for your aperitifs and charcuterie boards.
ARGYROS, ATLANTIS 2018
Epitrapezios Inos / Integrated viticulture
SAQ code 11097477 ($21.80)
This label is probably not unknown to you, since it's a staple, and the 2018 vintage is particularly successful! This vintage from Santorini, which is dominated by the assyrtiko grape variety, charms with its minerality and its floral, apricot, and citrus notes. One glass calls for another!