Lavender lemonade
May 8th, 2017 by Strøm Spa Nordique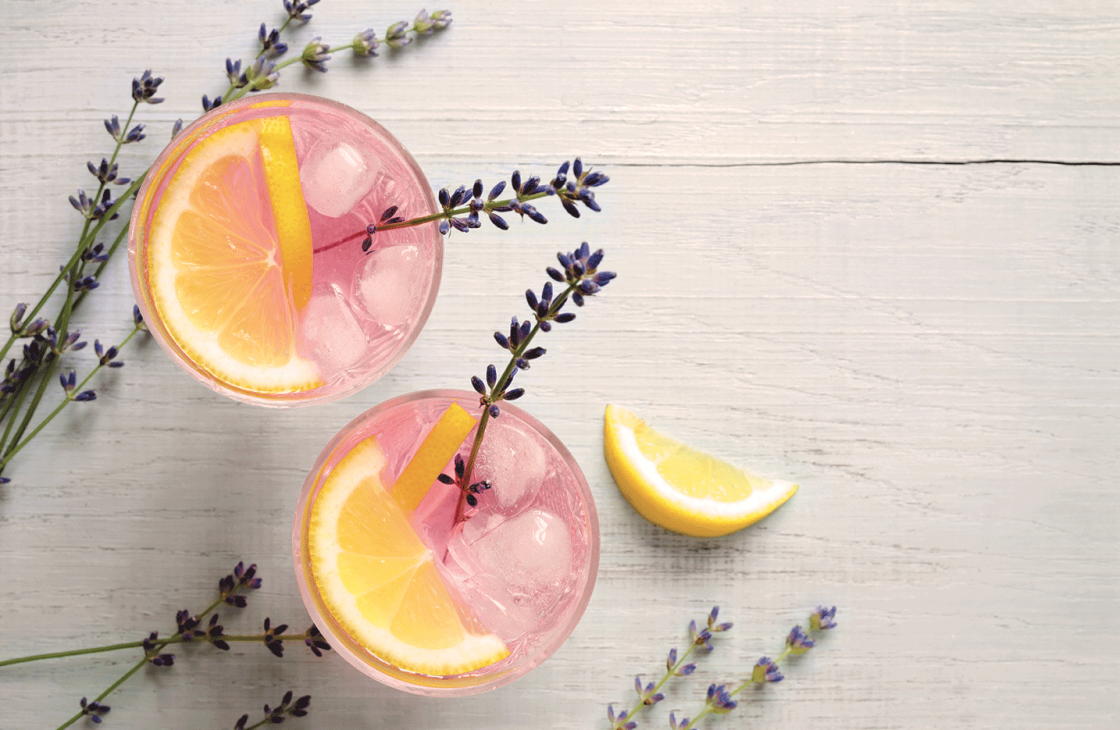 INGREDIENTS
6 cups of boiling water
½ cup of sugar
¼ cup of honey
45 ml of dried lavender (or one to two drops of pure lavender oil)
2 cups of lemon juice
Lemon slices and lavender petals to decorate
Bring 2 cups of water to a boil and add the sugar, stir until the sugar is completely dissolved. Turn off the heat, add the honey and dried lavender, stir until they are well incorporated.
Set aside and let the lavender infuse the mix for several hours.
Strain the simple syrup preparation to completely extract the flavored and concentrated liquid.
In a pitcher add the lemon juice and the lavender preparation. Then add the remaining 4 cups of pre-boiled and cooled water.
Serve the lemonade over ice and decorate with the lemon slices and lavender petals.
YOU MAY ALSO LIKE THESE ARTICLES
Our suggestion for refreshing cocktails: Boreal gin tonic and orchard kir