Exquisite tasting moments
December 8th, 2015 by Strøm Spa Nordique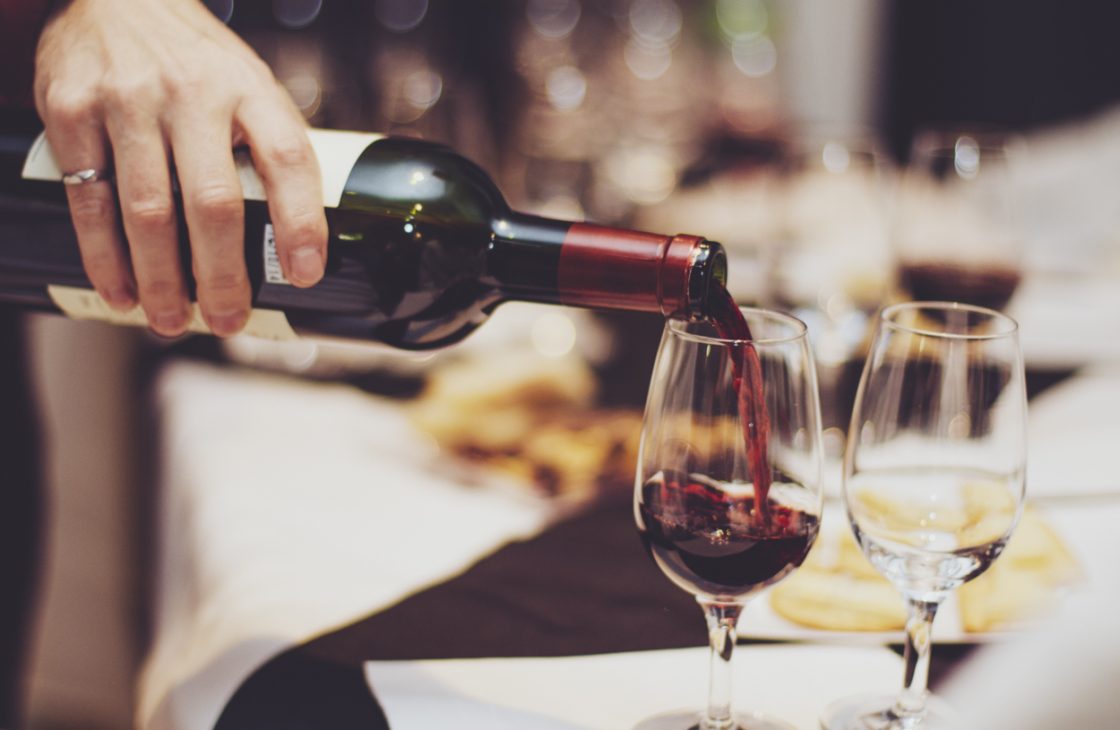 Whether it is to highlight a major milestones in our life, or to better appreciate the little moments of joy in our everyday life, wine will always rise to the occasion. Here are some suggestions to better enjoy those exquisite moments. Cheers to the Holidays!
Leaving the spa
Pineau des Charentes 5 years, Château Beaulon, France – SAQ code: 00066043, price: $ 20.25 Pineau des Charentes
The Pineau des Charentes has been considered a classic aperitif in Quebec for a long time, and it still has its place, no matter if you serve it straight up, on the rocks or in a cocktail. The Château Beaulon is a safe bet and offers several vintages, including 5 years and 10 years. To taste this mistelle, I suggest a simple formula, the pinotonique: choose a tall glass, pour 2 oz of Pineau des Charentes on a few ice cubes and fill with 4 ounces of tonic. This cocktail, very refreshing and low in alcohol, is perfect to enjoy after a spa session.
The perfect gift for a host/hostess
Fire cider , Union Libre, Quebec, Canada – SAQ code: 12118559, price: $ 24.95 Fire cider
You need an idea for a host/hostess gift? You don't really know too well what your friends like? Dare to choose a Quebec product! Fire cider is an exceptional product, really original and little known. Pioneers in this style of production, Anouschka and François from «Union Libre» in Dunham, in the Eastern Townships, transform the apples into a divine sweet nectar by concentrating its sugars with the help of extreme fire heat .
First cozy fire of the season
Bolgheri 2013, Il Bruciato, Tenuta Guado al Tasso, Italy – SAQ code: 11347018, price: $ 25.95 Red wine
A modern red wine that seduces us with the first sip we take. With a dominant Cabernet Sauvignon, this sunny wine is aromatic and robust with a well integrated woody scent. I suggest you uncork the wine a few minutes early and serve it slightly cold to not exacerbate the taste of alcohol in your mouth and to better appreciate its structure and complexity.
To welcome the new year with panache
Champagne, Brut premier Roederer, France – SAQ code: 00268771 Price: $ 66.75 sparkling wine
This champagne, primarily made from pinot noir and chardonnay grapes, offers a refined and balanced style, with fine bubbles. And considering its quality, this champagne is very reasonably priced. If you don't already know it, don't wait until the end of the year and pick up a bottle today; you will see, it is exquisite!
Food and wine pairing
Wine Pairing: The freshness of this dish is perfect for the vivacity of the original composition of Chardonnay, Sauvignon Blanc, Viognier and Picpoul in the «Vignes de Nicole» from Domaines Paul Mas. Enjoy it at Strom Spa Mont-Saint-Hilaire or at home.
Pays d'Oc 2014, «Vignes de Nicole» white wine, Domaines Paul Mas, France
Wine Pairing: the pairings for a soup this enhanced in flavour are often risky, but the exotic taste of such a dish reminds me of my first glass of wine, an Alsatian, that accompanied Asian dishes. To cut the spiciness of the curry, the Riesling is a perfect fit thanks to its high acidity, amongst other things. Domain Rieflé produces a wine called "Bonheur convivial" (cordial happiness) and that's exactly what you'll get when you taste it.
Alsace 2013, Riesling Bonheur convivial, Domain Rieflé, France
This winter, discover the new wine selection at the Strom Spa bistros, signed «Exquis». For more exquisite content, visit exquis.ca.
– Vincent Lafortune
Trained as a sommelier and in food and restaurant management, he has been working in this sector for over 10 years. He has signed major projects in Quebec, including the International Wine and Spirits Show of Quebec and the «Exquis» magazine.
YOU MAY ALSO LIKE THESE ARTICLES
Healthy treats – Holidays Special
The art of entertaining – Holiday Special