Beets and honey spring salad
July 17th, 2017 by Strøm Spa Nordique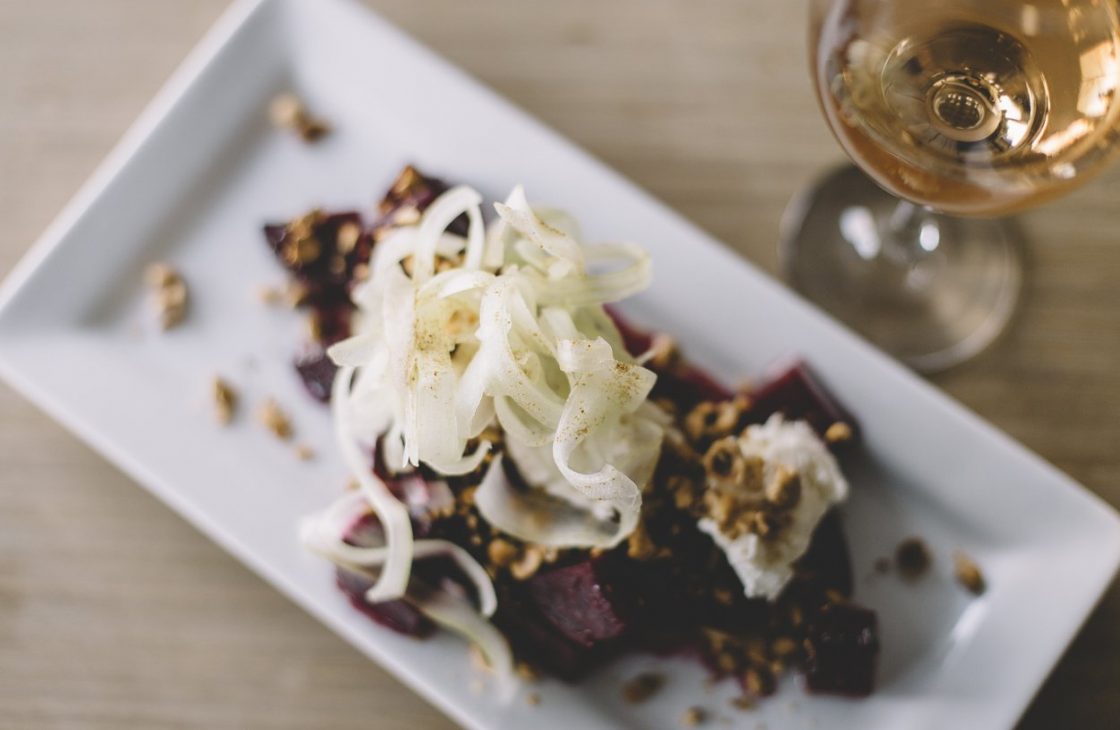 Ingredients
Salad
150 gr of red beets, cooked, peeled and cut in slices
60 gr of soft goat cheese
10 gr of hazelnuts, toasted and crushed (can be replaced by raw and peeled pistachios)
Vinaigrette
Extra virgin olive oil
Honey
Dijon mustard
Fleur de sel
*the quantities are according to your taste
–
In a blender, add the olive oil, the honey, the mustard and a pinch of fleur de sel. Blend until it has the desired consistency. Put aside.
In a big bowl, combine the beets and the vinaigrette.
Place the beets on a plate and sprinkle them with the goat cheese and the nuts.
Add some fresh sprouts or celery leaves for decoration.
YOU MAY ALSO LIKE THESE ARTICLES
Spinach salad with oranges, cranberries, almonds and marinated salmon