4 exquisite moments to enjoy
August 15th, 2016 by Strøm Spa Nordique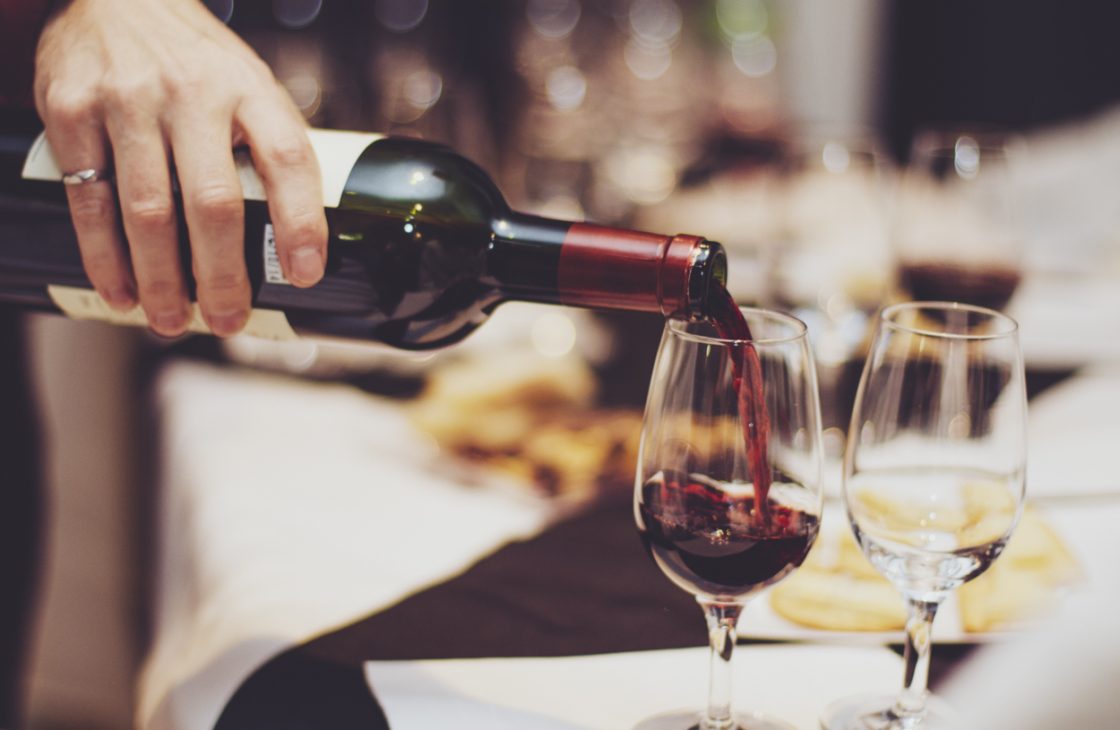 Whether it is to highlight important moments in life or to better appreciate the little joys of everyday life, wine always rises to the occasion. Here are some suggestions for exquisite moments to treat yourself.
By Vincent Lafortune
Trained as a sommelier, in food management and restaurant services, he has been working in this sector for over 10 years. He signed important projects in Quebec, including the "International Wine and Spirit salon of Quebec and "Exquis" magazine. But he is first and foremost, a wine enthusiast.
For an aperitif around the spa or pool
Pive Gris 2015, Languedoc-Roussillon, France, rosé wine, SAQ code: 11372766, $ 16.45
To avoid being caught off guard when visitors come over, buy and stock this affordable and delicious wine from Languedoc-Roussillon. With its freshness and fruitiness, made with the perfect combination of black and gray Grenache, Merlot and Cabernet franc, this agro biological wine by JeanJean will appeal even to those who are indifferent to rosé wine. Perfect paired with a main dish salad made with cucumber, tomato and buffalo mozzarella, fresh basil, balsamic vinegar and olive croutons. Serve at around 8°C.
To accompany the dishes with Asian influences
Mission Hill Family Estate Pinot Gris Reserve 2014, Okanagan, Canada, white wine, SAQ code: 12545008, $ 22.05. Available online.
Your friend has prejudices against Canadian wines? This is the perfect wine change his mind, especially if you serve it with Asian style dishes such as sushi. Mission Hill is a beautiful area located in the Okanagan Valley. Those wines were the first Canadian wines to win gold medals in the most prestigious international competitions in the early 90s. Everybody is crazy about this Pinot Gris, who demonstrates incredible versatility at the table; it can be paired with a tom yum soup with shrimp, a pork chop with peaches or a piece of salmon sashimi with ginger mayonnaise! Its nose is slightly spicy, with notes of peach, apricot and white flower. Drinking it, one tastes the white fruit and crisp acidity of citrus. A real delight! Serve at 10°C.
To open the barbecue season
Buena Vista The Count 2013, California, USA, red wine, SAQ code: 12501793, $ 25.60. Available online.
As soon as the patio is dry, you can bring your grill out from its storage place in the shed. It's time to organize a barbecue feast, which will be highlighted by this beefy and generous wine. Produced in a limited amount in the Sonoma Valley, this blend of Zinfandel, Syrah, Merlot and Cabernet Sauvignon embodies a great assembly, for a very honest price. You will be seduced by its purplish color, its rich notes of cassis, cherry and plum, it is structured by ample tannins and ends in a slightly woody finish. The Merlot gives it fruitiness and a great freshness, the Syrah and Cabernet gives it structure and the Zinfandel an appealing exuberance for a barbecue. Serve at 17°C.
To celebrate Mother's Day and Father's Day
Coudoulet de Beaucastel 2013, Rhone Valley, France, red wine, SAQ code: 00973222, $ 29.95
This is a rich wine, with silky and balanced tannins, that will please the mothers, as much as the fathers. The style of the Château Beaucastel wines is always elegant. The Coudoulet 2013 was a challenging vintage for the producers; it has a beautiful ruby color with aromas of blackberry, cherry, violets and dried herbs, like bay leafs. When tasting it, the pleasure is immediate! Again, cherry, raspberry and red licorice aromas intermingle. This wine can be kept for a few years, but has to offer a lot already now if poured in a carafe and left breathing for thirty minutes before serving. It is a success if paired with grilled duck breast and cherry sauce. Serve at 17°C.
-30-
YOU MAY ALSO LIKE THESE ARTICLES
Recipe: Elixir of love, aphrodisiac and pink love
Domaine Acer: When maple goes hand in hand with fine spirits