3 exquisite moments
October 31st, 2016 by Strøm Spa Nordique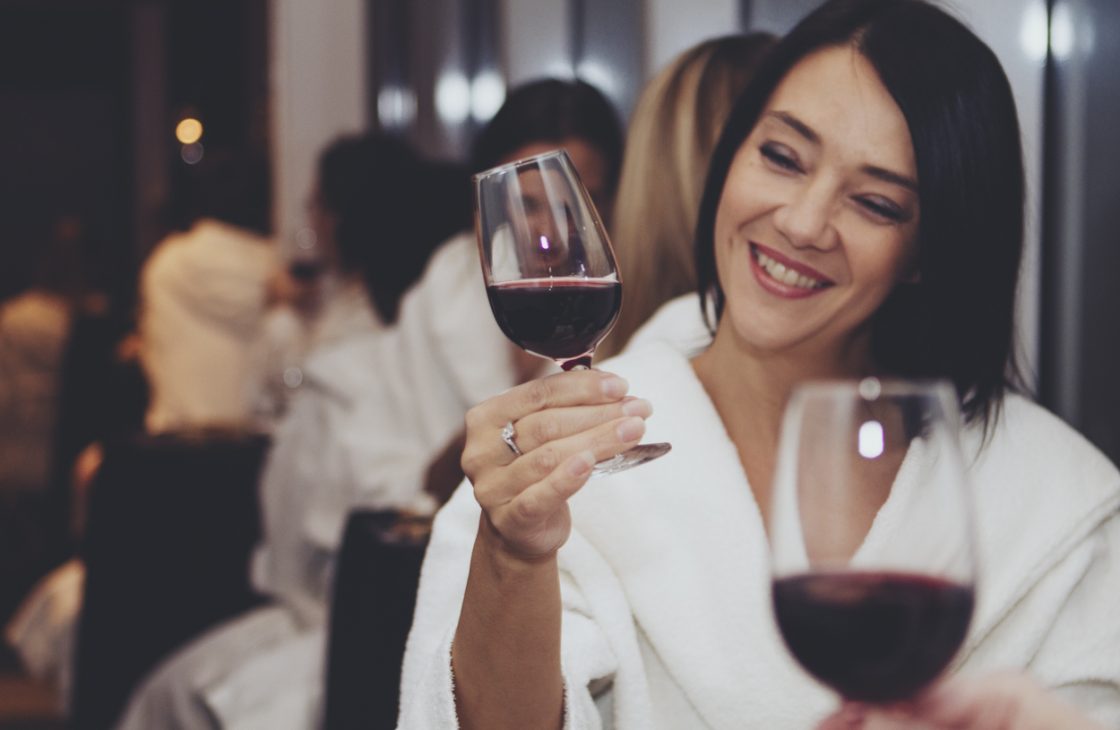 Whether it is to highlight a major milestones in our life, or to better appreciate the little moments of joy in our everyday life, wine will always rise to the occasion. Here are some suggestions to better enjoy those exquisite moments. Cheers to the Holidays!
– By Vincent Lafortune, An Exquisite World
To enjoy the new season in style
Parés Baltà Brut Cava, sparkling wine, SAQ code: 10896365, $ 17.95
The cold weather is at our door step and it's the perfect time to offer ourselves little moments of bliss: let's celebrate! Established in the area of Penedès in Catalonia, about an hour's drive from Barcelona, the Cusiné family really has the taste for Cava and good wine integrated in their soul. The father, his two sons and their wives are working in the family business and are taking care of their many vineyards, in an all agro biological way, spread through the mountain adjacent to this beautiful area. This dry straw yellow colored sparkling wine features large non persistent bubbles and offers notes of white flowers, butter and peach that are as much noticeable in your nose as in your mouth. Serve it at 8 ° C with well-toasted croutons, dried ham and goat cheese for an aperitif.
To keep the calm feeling after a nice relaxing afternoon at the spa
Le Loup Régal Blanc 2014, white wine, SAQ code: 12661498, $ 25.90
The vineyard Le Loup Blanc has a special resonance with Quebecers since it belongs to Alain Rochard and Laurent Farre, two Montreal restaurateurs, who were also behind the success of the bistro Le Continental for years. Today, they run a nice wine bar in the Plateau Mont-Royal called Le Rouge-gorge, and, with two friends, are also involved in their vineyard; especially Alain Rochard, who develops the beautiful wines in this 18 hectares big area, located in exceptional wilderness. The wines of Le Loup Blanc are developed according to the rules of biodynamics. They also promote the forgotten or less known varieties such as the Terret, which is the base of this white wine that is great for an aperitif, with fish or fruit desserts. Lemon, dill and apricot flavors prevail and make you want to enjoy this wine with a shrimp and fennel salad!
To accompany your first slow cooker stew of the season
Muga Reserva, red wine, SAQ 00855007, $ 24.00
Produced in Haro, in Rioja Alta, near the Basque country, this wine has all the qualities to seduce your guests and accompany your first slow cooked stew of the season. First, because its origin (the northwest mountains of Spain) and its composition (mostly Tempranillo and Grenache), announce a raw aroma, with an appealing roundness. Second, because its production (maturing two years in oak barrels, aging at least 12 months bottled in the cellar) give it great complexity: aromas of vanilla, black fruits, plum, chocolate and cinnamon, smooth tannins and balanced acidity, indicate good aging potential. Serve it at around 18 ° C and don't forget to add a little reduction of this wine to your sauce.
YOU MAY ALSO LIKE THESE ARTICLES
Recipe: Elixir of Love Aphrodisiac and Pink Love