Copenhagen – The Danish Concept of Well-Being
August 26th, 2019 by Strøm Spa Nordique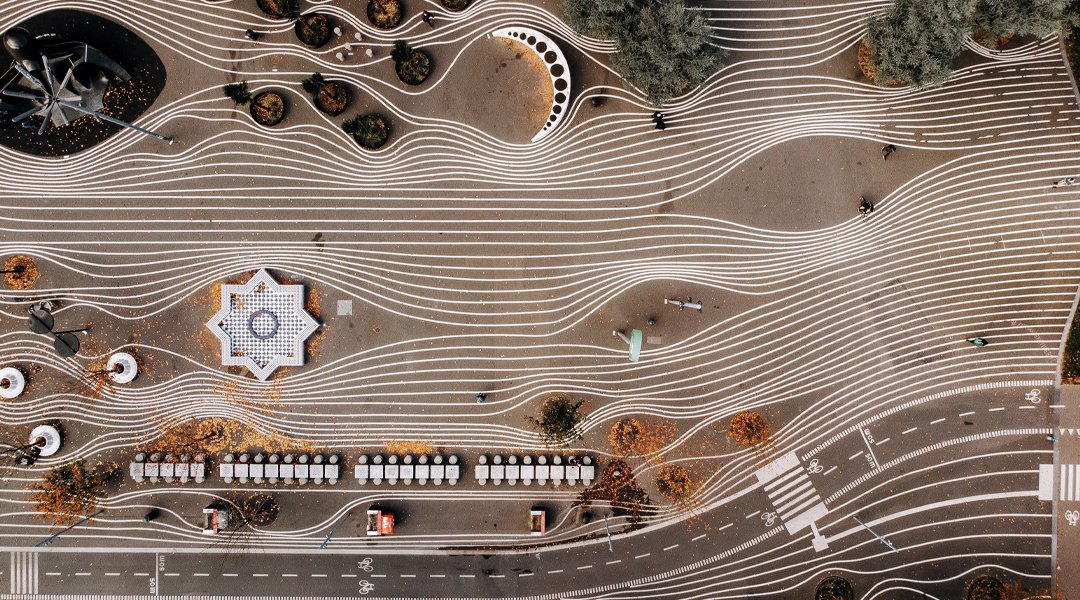 GREEN, RELIABLE, SUSTAINABLE – Copenhagen is a booming city in which people are settling in more and more. Although the concentration of the population in urban centres is not a new phenomenon, the positioning of the Danish capital as a "healthy city," mainly through its public policies focused on the well-being of residents, attracts and converts.
Today, over the majority of the world resides in cities (51%) – a figure that, according to several studies, is expected to increase considerably in the coming years. However, cities bring together most of the activities and services of a territory. How can they be transformed to offer more efficient and economic urban development while avoiding any social and environmental dysfunction?
Jan Gehl, a Danish architect and urban planner, is a pre-eminent figure in the field of urban development. According to him, the answer lies in the emphasis placed on the human being in the heart of the city. With the support of government policies, Gehl is responsible for the transformations that Copenhagen, his hometown, has undergone over the past fifty years, which have made it a model for the world's largest metropolises on how to build a "healthy city."
Copenhagen is, "a healthy city," not only because of the quantity and quality of its green spaces but also through to its social measures. The city has an excellent health policy, which pays off as healthy people are more likely to contribute to the country's life and economy.
As the world's cycling capital, Copenhagen is not only the solution to reduce its CO2 emissions, but also to keep its population in good shape. With hundreds of kilometres of cycle paths on offer, more than half of its inhabitants use this mode of transport daily, which remains the easiest way to get around. Moreover, during busy periods, traffic lights are synchronized according to the speed of the bicycles (20 km/h). Furthermore, the city benefits: by encouraging its inhabitants to move, Copenhagen would save some 230 million euros in health costs each year.
Simultaneously, the Danish capital invests significant sums in its public transport network, hoping that by 2025, three-quarters of all trips will be made on foot, by bicycle or by public transport. Indeed, "walking more, spending more time in public spaces, leaving our private sphere more often" is, according to Gehl, essential to improving life in society. "If everyone spent more time in public spaces, the city would become safer, more exciting, more lively and more interesting for everyone. This is one of the fundamental elements of democracy in our societies: to ensure that citizens connect throughout the day and that this diversity intersects outside the walls and screens. »
In Copenhagen, most of the population lives within a fifteen-minute walk of green space. The municipal administration favours the development of green spaces rather than large parks, as their intimate nature is more attractive. Also, recreational swimming areas are accessible to residents and visitors in the port, in the heart of the city. Residents often take a swim in these refreshing waters in both summer and winter.
Like other Scandinavian countries, Denmark has a tax rate of almost 50%, which aims at investing in the quality of life rather than promoting purchasing power. In this highly taxed society, education from kindergarten to university is free, as is hospital care and daily home care for the elderly.
The Danish capital is also concerned about mental health. In this Nordic city, the cold season is long, and the lack of sunlight is harsh, resulting in winter depression affecting a large percentage of the population. Unlike other parts of Denmark, where mental health care is not free, Copenhagen makes such services accessible through free "anti-stress" clinics. Several similar initiatives have also been implemented in schools and workplaces to prevent anxiety and depression.
Since people work an average of 37 hours a week, they benefit from more leisure time than they spend at work. In fact, in the Danish capital, the weekend starts on Fridays at 3 p.m.
Therefore, it is clear that the quality of life is essential, and it lies above all in the small pleasures of being shared with those who are dear to us. In Copenhagen, it is ultimately there that we find all the Danish art of hygge, a way of life that combines comfort and contentment while allowing us to savour the present, one moment at a time.