5 trends you should adopt for a beautiful home
June 6th, 2018 by Strøm Spa Nordique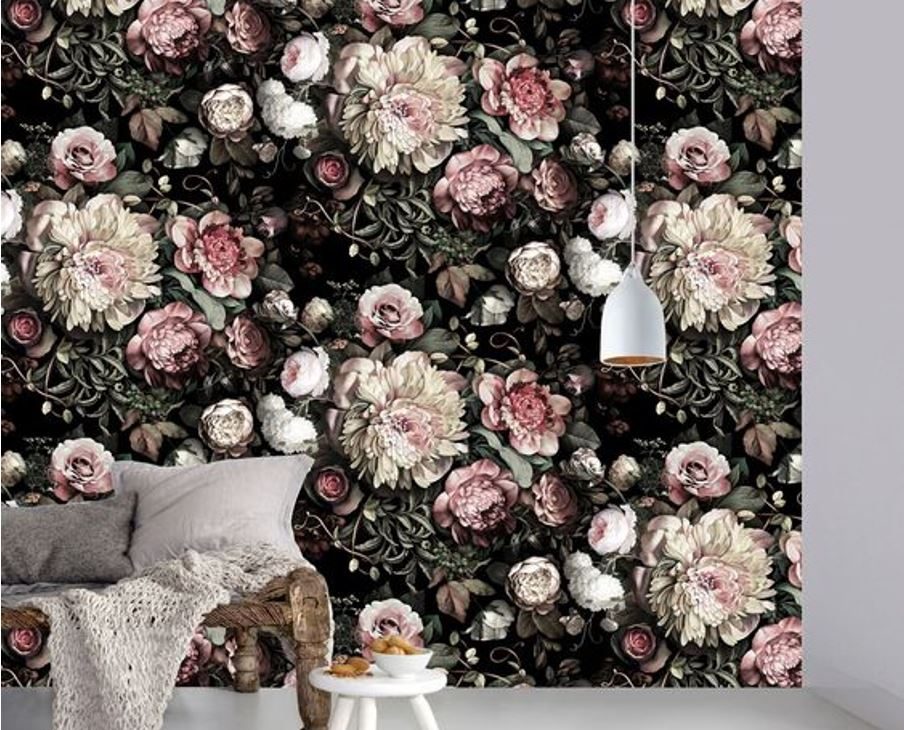 5 trends you should adopt for a beautiful home
The arrival of spring and the warmer weather is the ideal opportunity to make room for change and renewal!  Why not take advantage of this moment and give your interior a breath of fresh air? Look no further for inspiration, here are 5 current trends that will make you want to transform your environment.
1- Natural materials
-Marble is EVERYWHERE! Obviously, it has been around for a few years now and it has mainly been used as countertops and backsplashes in kitchens, but now it can also be found on coffee tables, consoles, dining room tables, bedside tables, lamps, floors and bathroom walls…. A wide range of decorative accessories are also available with the veined finish that is so typical for marble; such as watches, phone cases, vases, trays, staplers etc. Marble is chic, durable, natural, lends itself to any kind of decor….and it's beautiful!
– Wood, painted in white or a warm hue, is now present more than ever in wall or ceiling panels, beams or kitchen shelves and in decorative elements of all kinds.
-Black slate is also very popular for floors and walls, both inside and outdoors. With its rich dark grey color variation it gives character and warmth to any space.
-Precious gemstones, such as purple quartz and amethysts for example, look great on shelves or on a coffee table. Used as book holders or paperweights, gemstones have a chic, precious and natural effect.
-Textured baskets made of natural fibres, such as wicker and banana, have taken their place in every room of the house. You can arrange the larger baskets under a console table in the entrance hall to store scarves and toques, in the living room to range cushions and extra throws blankets, and in the laundry room some even find their spot on the walls! They are also great to use as cachepots for plants and small trees, both inside the house or outdoors.
-Carpets made of natural fibres, such as sisal, sea rush or wool are always popular and will always be a must-have in interior decoration. They add texture and in instant natural feel to your rooms.
-Furniture made of natural fibres, such as linen or cotton, remain an excellent choice when it is time to choose new furniture. They are a classic and timeless option that will stand the test of time for years to come.
2- Plants
-Our homes are full of plants! Succulents, ferns, bouquets made with twigs, small glass vivariums, even hanging plants are back (very popular in the 1970s). The all add life and color to your interior. Invest in a small tree, like a Ficus lyrata, to create a feature element in the living room or bedroom. Plants are additions that will make all the difference and add height to your rooms.
-Wallpaper with large floral an organic motifs are beautiful and will make a real statement in your favorite room! Use them as an accent wall in your bedroom or on all the walls in your bathroom.
-Botanical themed artwork is popular on all the walls this year. Herbarium style art, where one or more plants are grouped together, easily fit in with any decor.
3- The return of color
-Whether it is on walls, furniture or accessories, darker colors such as deep blues, emerald greens and orange hues are very popular. These trendy colors are a refreshing look and add a lot of personality to a room.
-Colorful carpets with ethnic motifs are sublime and add just the right amount of color to your decor. Use them to add some punch to your kitchen, living room, bedroom and even your bathroom.
4- Metals and velvet
-Metals such as brass, rose gold, nickel, bronze or black metal are used in lighting fixtures, furniture, accessories, frames, etc. Go ahead and don't be afraid to mix different finishes in the same room.
-Velvet is very present in cushions, curtains and furniture. Its shine brings a touch of luxury to any room.
5-Blur the line between the interior and exterior
-This international trend is more and more evident in our Quebec residences. In warmer countries where winter doesn't exist, doors are never really closed and we often see the same materials being used indoors and outdoors. Don't be afraid to use the same materials inside your home and outdoors. Create continuity between the ceilings and floors of your home and the exterior. For example, use slate tiles on your kitchen floor and continue using them to cover your outside terrace. Or extend your wood ceiling to the one of your outside terrace. How about using the same stone for your fireplace mantel that is used on the exterior of your house? These elements help to strengthen the interior-exterior connection we all aspire to!
By Audrée Kemp Bélanger, landscape architect – designer
AKB Design
YOU MAY ALSO LIKE THESE ARTICLES
A miniature urban vegetable garden
Yoga and coaching: two complementary methods to regain balance