From the desert to the rest of the world
May 8th, 2017 by Strøm Spa Nordique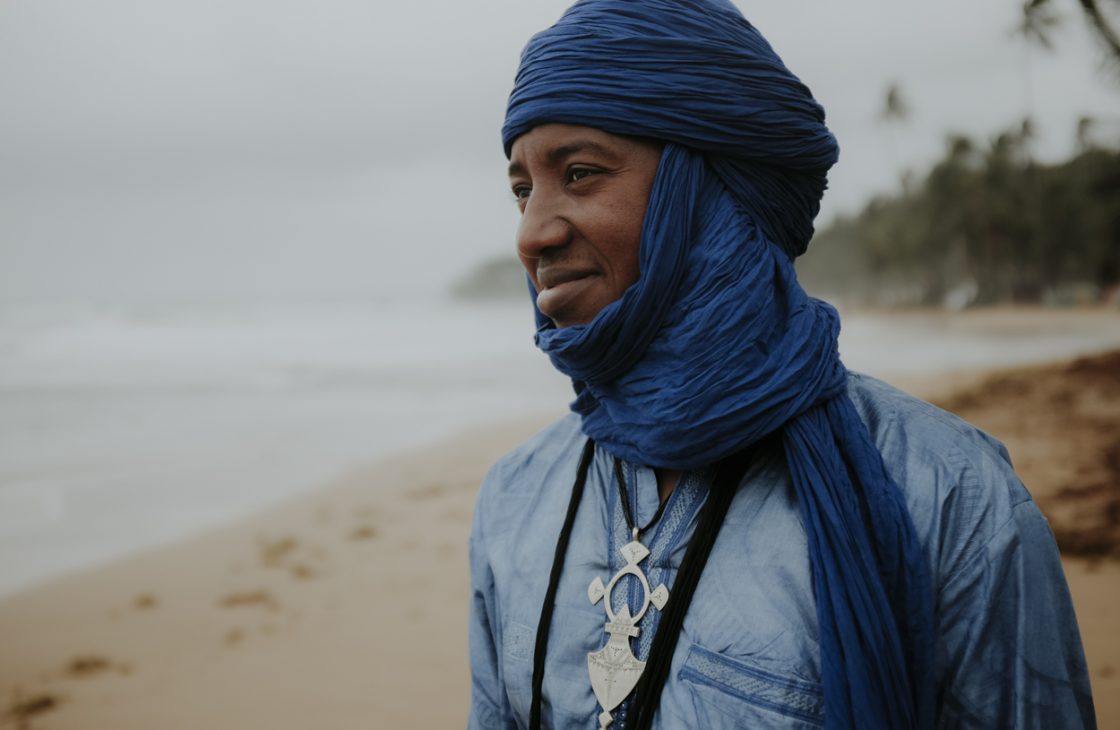 A meeting with Mohamed El Maouloud, jeweler of the Tuareg community
– By Jacinthe Roy Rioux, world and culture collaborator
Interview
My name is Mohamed El Maouloud AG HAMID and I come from Timbuktu, a region located in the Mali desert in West Africa.
I am part of the 7th generation of the Tuareg jewelry family. Several years ago, I founded the Timidwa association, a collective that assembles more than 70 Tuareg artisans. We create authentic jewelry collections, handmade using ancestral techniques and noble raw material.
How did you become a jeweler?
For generations, my family has been at the top of the Tuareg jewelry. For me, the most obvious scenario in these circumstances was to take over. Being raised in the world of traditional jewelry, the passion is growing day by day. A passion that occupies the center of my life and that of my community!
Do you have a particular attachment to this profession?
The attachment I have, is stronger than me!
More than 20 years ago, I created Timidwa with the goal of supporting the Tuareg culture. Our culture is important, but fragile; in order not to be lost, the culture has to be active, alive and progressive.
Over time, how do you manage to keep your culture alive?
Through the years, with globalization, it has become more and more difficult to preserve our culture and its wealth. Our culture is our pride and we are working to move it forward. That's why I try to pass it on to the younger generation, but also to expand it beyond the borders of the country. I want to share this know-how with the whole world.
How would you describe the traditional Tuareg technique?
When designing jewelry with the traditional Tuareg technique, we forget the drawing and the design. We sit on the floor and visualize the jewelry, and then we create it by reproducing the symbols that we have in our mind.
With my collective of artisans, we seek to combine the passion of tradition with the quality of modernity. We push the technique further, improve quality and offer a more versatile and chic final product.
Traditional jewelry – symbols and history
Tuareg jewelry carries the message of a symbol that is sometimes forgotten.
The necklaces worn by women evoke the history of the tribe and the community. We can symbolize man, woman, pregnancy, birth or the nomadic tribes for example. An engagement collar is offered to the woman before the wedding. Other pieces of jewelry are a representation of the tent, the symbol of the family foundation.
The cross of the south or the cross of Agadez, was once exclusively worn by men. It was passed on from father to son during puberty. It represents the cardinal directions and invokes the camel's saddle knob. Passing on the jewelry, the father expresses to his son: "My son, I give you the four directions of the world, for you do not know where you are going to die."
As a nomadic community, what is your greatest wealth?
Our wealth has no monetary value nor is it calculable. Our wealth is within us. For us, numbers don't count and sharing takes precedence over everything. We live in a community. The exchange with others is our happiness. Sharing tea is customary. When a Tuareg has next to nothing, his greatest pleasure is to receive people and have a table full of food. It may seem contradictory, but to us it is quite natural!
Do you see it as a form of positive sharing if an American or European wears Tuareg jewelry in these times where cultural appropriation creates controversy? Does one have to be Tuareg to wear these symbols rich in history and meaning?
You are wearing a piece of Tuareg jewelry and love our culture? Well, then you're part of our community! People who love our culture are welcome among us. To be interested in a culture means to recognize its values and understand them. The cultural sharing that follows can only be positive.
What are your future plans with Timidwa?
I want to continue to export and find new points of sale around the world. In May, I will be in Montreal to give a course on the technique of Tuareg jewelry at the école de joaillerie (jewelry school). It's a golden opportunity (pun intended!) to share our know-how with you! We also want to continue in our custom jewelry project. We make jewelry on request, inspired by the Tuareg culture, and inspired by your ideas!
To learn more about our organization, I invite you to visit our website.