Summer fragrances: our tips
July 18th, 2016 by Strøm Spa Nordique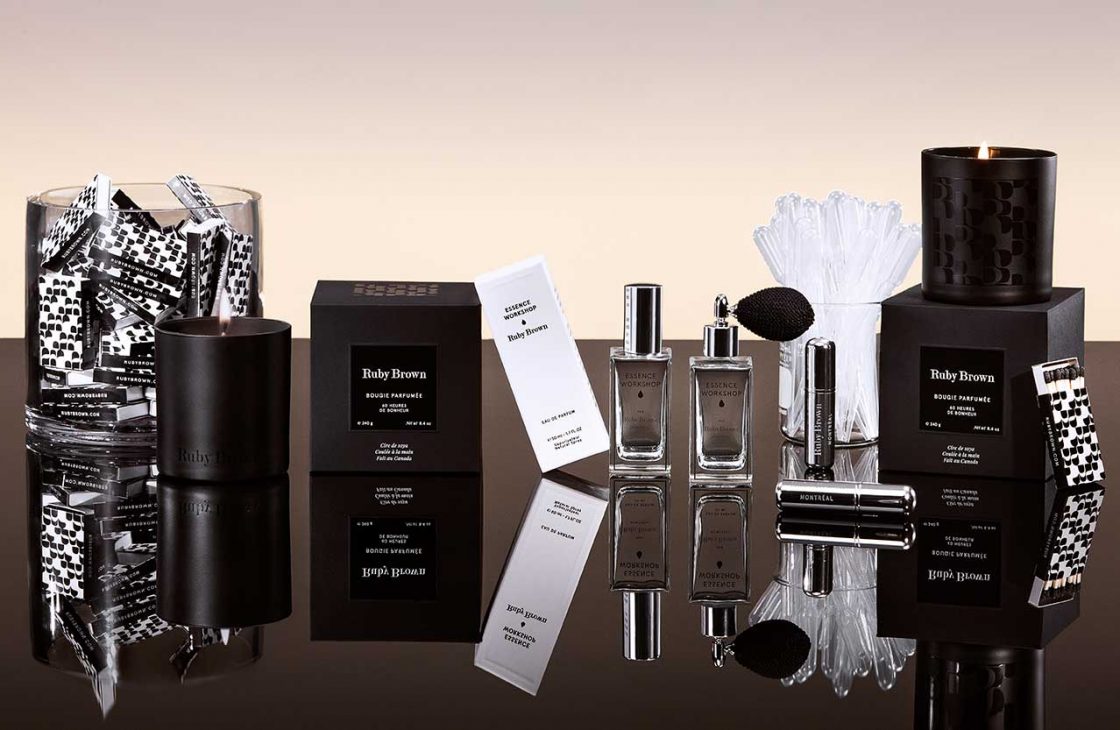 This summer, aquatic, floral and fruity notes will transport you to beautiful horizons. Before you choose your fresh and sunny fragrance, discover the following tips by Ruby Brown, founder of Essence Workshop, the first company to offer workshops to create customized perfumes. rubybrown.com
INTERVIEW
Is it necessary to change the fragrance for the summer season?
It is not an obligation! Suggesting a summer alternative to current perfumes is a very profitable marketing trick for companies. However, in summer, we favor milder and fresher fragrances, aquatic, floral or fruity notes. We love the crisp and sparkling notes of citrus perfumes.
Should we choose the fragrance according to our age?
Absolutely not! This is again a marketing trick: at a perfume launch, the brand is associating the fragrance with an influential icon or a public figure to a defined age group. However, the fragrance in question may be great for women or men of different ages. Over the years, different perfumery trends have developed. At the time of our mothers, there was an infatuation for violets, a note that is currently more or less present. When speaking of a perfume for older women, we mostly refer to the fashion of another era. It is not the age that impacts the choice of a perfume but rather the trend of the moment.
What are the perfumery trends for summer 2016?
Solar notes, notes of white flowers and aquatic notes will be part of the favorites this summer. In the niche perfumery and amongst the perfume artisans, mimosa is a popular note. It is a noble and dapper substance that reminds us of the yellow summer sun. The Ruby Brown ateliers make amazing mimosa scented candles, handmade in Quebec. They burn for 60 hours of happiness! Their fresh notes will make your home smell and feel like spring.
Is there a perfume to avoid during summer?
There is no precise rule, I personally recommend to avoid full bodied and earthy scents.
Opt for a lighter concentration. For example, if you normally wear an "eau de parfum", try an "eau de toilette" or an "eau fraîche".
What advice would you give to women concerning their summer perfume?
Some scents are light sensitive and can leave pigmentation spots on your skin. Avoid putting perfume on your neckline in summer; rather spray it on your clothes and hair. In addition of leaving a nice scented trail everywhere you go, hair is also great at keeping the fragrance alive for a long time.
The summer version of a fragrance can be outright different from its original version. Before making the purchase, test it on your skin even if you currently wear the original version.
There are different concentrations in perfumery:
Eaux de Cologne: 5 to 10%
Eaux de toilette: 10 to 15%
Eaux de parfum: 15 to 20%
Perfume extract: 20 to 30%
During summer, choose fragrances with lower concentrations such as "Eaux de Cologne" and "Eaux de toilette".
YOU MAY ALSO LIKE THESE ARTICLES
Personalized perfumery with Ruby Brown
Spring is synonymous with revival… and spring cleaning!