Our local favorites
January 23rd, 2017 by Strøm Spa Nordique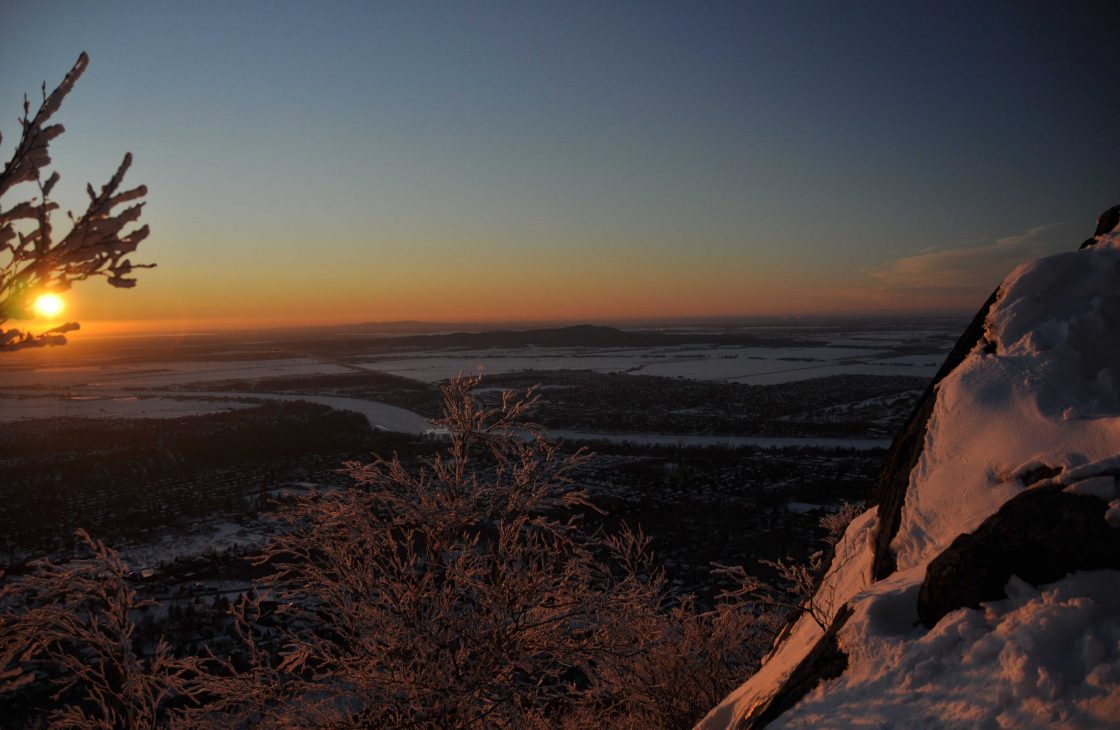 In an ongoing effort to support and promote local producers, the Strøm team is going to introduce you to its favorite addresses on Nuns' Island, in Mont-Saint-Hilaire and Sherbrooke. Have fun discovering our favorites!
– By the Strøm team
Christine's favorite (director of sales)
Le centre de la nature of Mont Saint-Hilaire
422, Chemin des Moulins, Mont-Saint-Hilaire
http://www.centrenature.qc.ca/
Hiking, walking and playing in the snow: there is something for everyone and the scenery is beautiful! A great place for a family outing or a romantic date.
---
Emilie's favorite (marketing director)
Antidote FoodLab
35, Belvédère Nord, Suite 10, Sherbrooke
www.antidotefoodlab.com/
An experience out of the ordinary! The reception is particularly attentive, the service is excellent and the friendly atmosphere makes this restaurant a must in Sherbrooke. On top of the excellent presentation, the food is simply divine!
---
Isabella's favorite (chef bistro)
DOSHA Gallery
922 rue Laurier, Beloeil
www.dosha.ca
The DOSHA gallery offers unique handmade items. You will find ceramics, textiles, jewelry, books, sculptures and more. This is the perfect place to find a personalized gift that will please the art lovers who like to encourage local production.
---
Rosalie's favorite (sales and events representative)
Gâte-toi
954, rue Richelieu, Beloeil
www.gate-toi.com
Besides their impeccable presentation, the desserts, cupcakes and brownies are simply divine! Among others the products of Gâte-toi are offered at our family brunches and at our Fridays under the stars.
---
Boutique Art de vivre
400, rue Principale Ouest, Magog
http://www.boutiqueartdevivre.com
Find decorations, furniture and gift items that will brighten up your holiday season! The rustic chic style is both elegant and warm.
---
Jacinthe's favorite (marketing coordinator)
Elle Blackburn
www.elleblackburn.com
Versatile jewelry that is unique and downright sublime. The pieces can be worn with a glamorous and chic outfit, but are also the perfect accessory for a bohemian and natural look. A must for a gift that is sure to please!
---
Patricia's favorite (chef aesthetics)
Microbrewery Le Siboire
80, rue du Dépôt Sherbrooke
40, boulevard Jacques-Cartier Sud, Sherbrooke
www.siboire.ca/
Located in a heritage building in the heart of downtown Sherbrooke, le Siboire on rue du Dépôt offers great views of the brewery. The second branch, on boulevard Jacques-Cartier Sud, distinguishes itself by a delightful menu and its prime location near the lac des Nations. Always at the forefront, this microbrewery will make you appreciate the world of brewers with a wide selection of beers that is constantly changing. Go and try it!
---
Marie-Philippe's favorite (chef bistro)
Chocolats Favoris
150, rue Sainte-Catherine Ouest, Local 276a, Montreal
77, boulevard Sir-Wilfrid-Laurier, Local 105, Mont-Saint-Hilaire
1836, rue King Ouest, Sherbrooke
http://www.chocolatsfavoris.com/
The chocolates are so tasty you might lose your mind! Whether it is as a topping for your ice cream or for a chocolate fondue at home, Chocolats Favoris offers 12 tantalizing flavors that will enhance any occasion!