The "no makeup" and natural beauty trend
June 12th, 2017 by Strøm Spa Nordique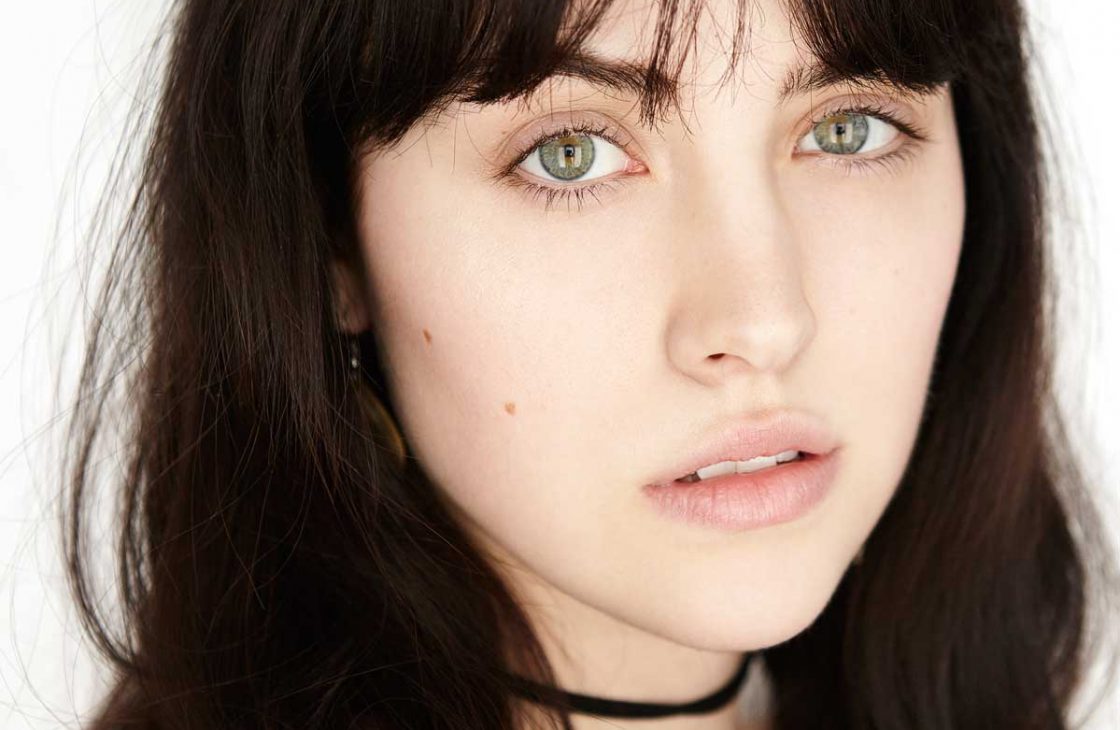 – By Marianne Caron, makeup artist
The ecological movement is becoming more and more popular in North America, bringing about several significant changes, notably in the fashion and beauty industry.
In fact, several new lines of natural cosmetics have appeared on the market in the last couple of years. And well-established brands are doubling their efforts to give a healthier and more natural image to their products in order to satisfy the customers, who nowadays are more demanding on this subject.
We can adopt the "no makeup" trend in our everyday life without completely neglecting makeup. What changes is the constant need to be perfect and to look perfect. More and more celebrities are making appearances without makeup, which actually helps them to become even more popular. This trend may seem radical to some people, but I find that there is something beautiful with the bareness, the carefreeness and the confidence one gains by being natural.
Self-acceptance, open-mindedness and self-confidence are the foundation of this movement. I met many women who had difficulties leaving their house without make-up even if it was only for a coffee, and many of my friends who never set foot outside without concealer. Unfortunately, our society and the beauty industry itself are putting great pressure on women. That's why I find this movement refreshing; it is trendy and allows us to make peace with our flaws at the same time.
Start by asking yourself the following: are you putting on makeup to feel good, because you like it, or because you feel obligated. For me, the answer to that question was an "aha" moment. Before, at my work, I was obligated to wear makeup, and it was only when I quit that job that I realized that I was not less beautiful without my eyeliner and my lipstick. I started to use fewer products and with time I felt more and more comfortable with my face. All this to say that I still love makeup very much, only now I give myself permission to go out without any makeup on. Happiness is found in the balance; whether one likes to wear makeup or not, whether one puts it on to be trendy or not, first and foremost we have to do it for ourselves.
For all those who are hesitating or need a little push to join the "no makeup" trend, I'm happy to share with you some tips and tricks on how to keep your skin natural and healthy looking in three easy steps.
Cleansing:
We have the tendency to think that this step is pointless, but on the contrary, it is very important. Cleansing is important to get rid of all the free radicals that may have accumulated during the day: pollution, makeup residues from the previous day … Opt for a formula that is adapted to your skin type, gel or milk, lather and rinse.
Toning:
There are several types of toners available on the market. Some have a dual action effect, meaning they cleanse and tone at the same time. The toner is used to balance the pH of the skin, which may have been altered during the cleansing due to the limestone in the tap water. It can also be uniquely used to enhance the moisturizer. I love using 100% natural products, like rose water, that you can find in almost any grocery store or pharmacy.
Moisturizing:
Moisturizing is the most important and the most basic step for having and maintaining beautiful skin. I encourage you to use oils to deeply moisturize your epidermis. Most moisturizers only have an effect on the first surface of the skin, while the oils penetrate deeper. Opt for a natural choice, which is often much more economical, such as jojoba or rose oils.
My favorite products:
The phyto-aromatic products from Lotus Aroma, they can be found in almost all the Jean Coutu pharmacies. The entire product line is vegan, gluten-free, and GMO-free.
The brand Vanya Essentials, they're products are 70% vegan and for the most part made of essential oils.
YOU MAY ALSO LIKE THESE ARTICLES
Spring is synonymous with revival… and spring cleaning!
Natural beauty tips – Simplified beauty ritual