Moisturizing hair mask
May 6th, 2020 by Mélissa Rioux-Ouellet, Strøm Old Quebec's chief esthetician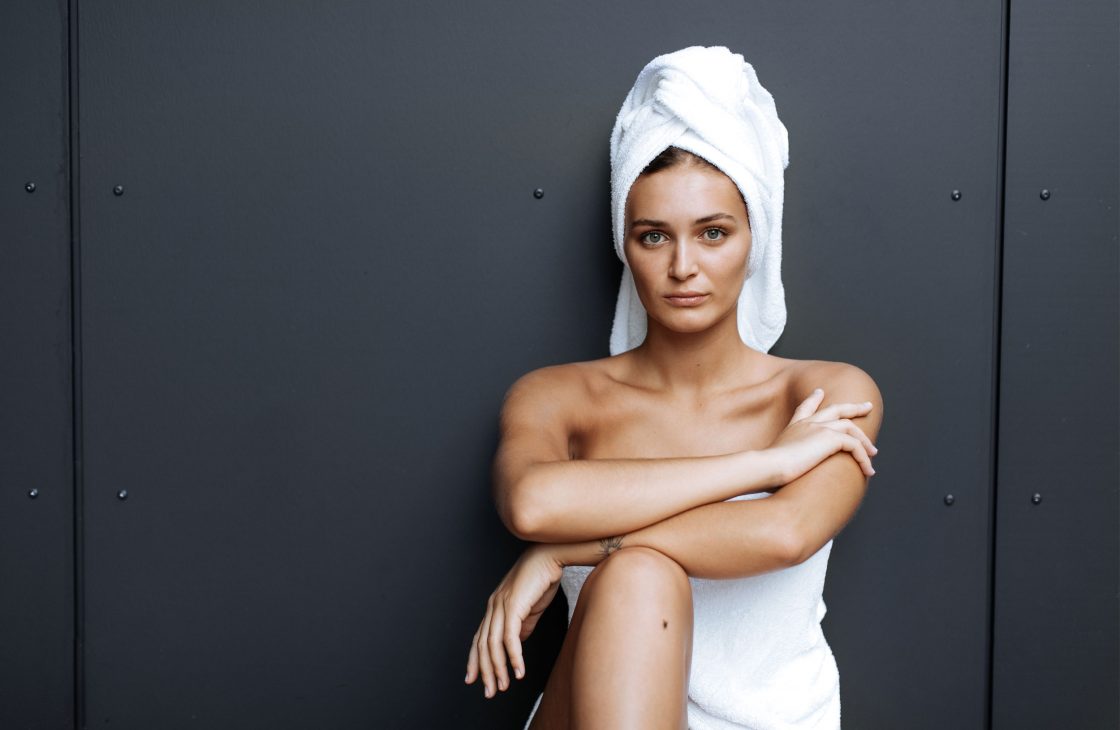 With nature slowly waking up and the beautiful days finally returning, why not give your hair the TLC they deserve? The Strøm Old Quebec's chief esthetician, Mélissa Rioux-Ouellet shares her favourite recipe for restoring shine and vitality to tired hair. This homemade mask is easily concocted with natural ingredients we almost always have on hand. Suitable for all hair types, it can be done once a week or as needed. For maximum benefits, we recommend that you respect the application time. Enjoy the ritual!
Ingredients
2 tablespoons oil of your choice (see note)
1 tablespoon apple cider vinegar
1 egg
10 drops essential oil of your choice (see note)
Which oil should I choose for the base of the mask?
Whichever type of oil you choose, all the oils we recommend have valuable moisturizing properties. Each of them also has its own particularities. Here is an overview of their main virtues so you can choose the oil that suits you best. Whatever oil you choose, it is always better to opt for an organic and virgin or extra-virgin version.
Coconut oil: its pomade texture makes it ideal for making a mask that will adhere well to the hair; ideal for dry and damaged hair
Olive oil: nourishing and rich in antioxidants
Castor oil: stimulates hair growth, protects and nourishes
Avocado oil: stimulates hair growth, protects and nourishes
Argan oil: rich in vitamin E, prevents hair loss and reduces itching of the scalp
Almond oil: revitalizes and strengthens the hair, fights dandruff
Jojoba oil: regulates sebum secretion and adds shine, suppleness and volume to hair
Which essential oil to choose?
In addition of being used in aromatherapy, essential oils contain various active properties that will enhance your hair mask. Here are some tips to help you choose the one that's right for you.
Note: If you are pregnant, it is not recommended to add essential oils to your hair mask.
For dull, oily or frizzy hair: lemon, lemongrass, cedar, grapefruit, rosemary or tea tree
For dry, brittle or damaged hair: jasmine, ylang-ylang, vetiver, sandalwood or rosewood
To stimulate hair growth: peppermint or rosemary
Preparation
Combine all the ingredients in a bowl.
Brush hair to make sure there are no knots.
Apply the mask to dry or slightly damp hair, proceeding strand by strand, from the ends to the roots. Massage the scalp with the preparation and work the mask into the full length of the hair.
Finish the application by running a fine comb through hair to spread the mask evenly.
Leave on for 30 minutes to 1 hour, covering the hair with a warm towel, plastic wrap, or a simple shower cap. For maximum benefits, do this ritual before going to bed and leave on overnight.
Rinse the hair mask thoroughly before shampooing, and finish with a conditioner.