Five Books to Renew Empathy
August 7th, 2023 by Nicolas Gendron, cultural journalist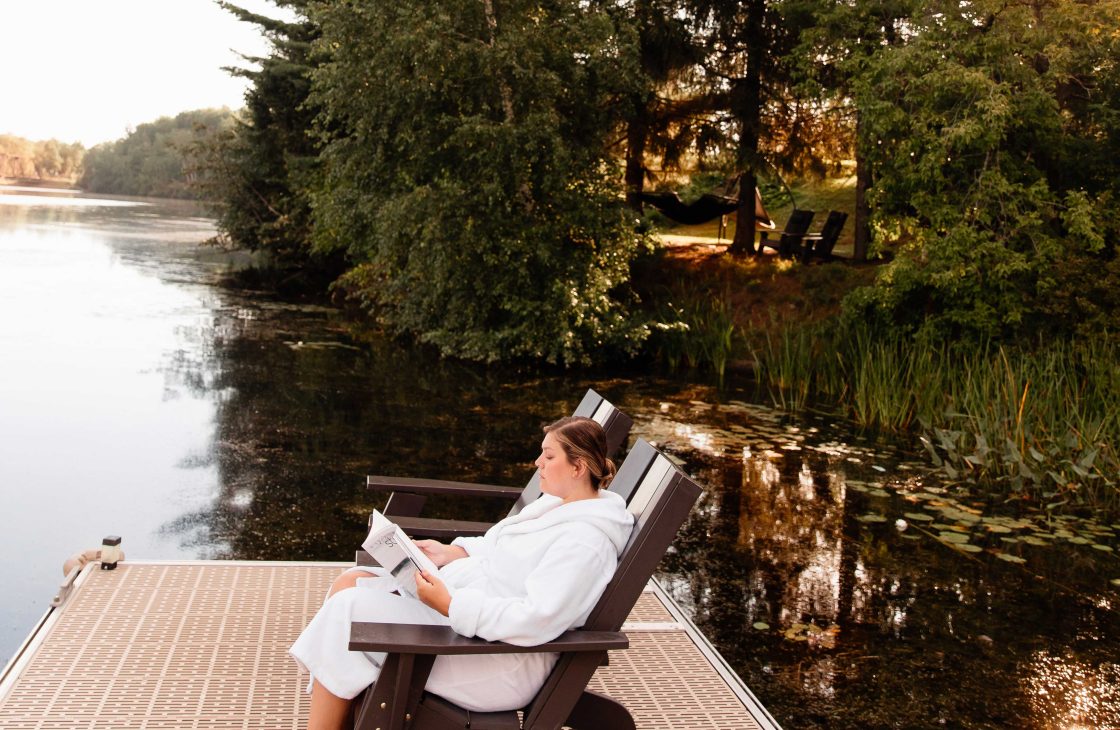 What if creativity were the natural path to empathy? In the subjects to which they pay attention, through a sideways glance or by taking a step back, through original glasses or a new filter, artists become a transmission belt toward unknown or singular realities. This fully made-in-Quebec selection dwells on literary proposals that love to dance the tango of empathy, drawing from the experience of the Other material to shake up certainties and invigorate the muscle of the heart.
Seuls
by Paul Tom and Mélanie Baillairgé (La courte échelle, 2022)
A documentary celebrated in 2021 for its meticulous marriage of real testimonials and memories materialized by animation, Seuls lifted the veil on the sociopolitical—but above all human—issue of underage refugees arriving in the country unaccompanied by an adult. Its director Paul Tom (Bagages), a former Cambodian refugee, and illustrator Mélanie Baillairgé team up once again to transform that documentary into a crucial and illuminating children's book. Alternating between brief second-person introductions and three devastating journeys told in the first person, we find Afshin, Alain, and Patricia in their respective exiles from Iran, Burundi, and Uganda to Canada. Without forcing the matter, the creative duo succeeds in explaining several thorny concepts in laymen's terms, relying above all on the exceptional courage of the young protagonists. Their dreams become all the more palpable, while what they left behind, against all odds, allows them to glimpse the horizon.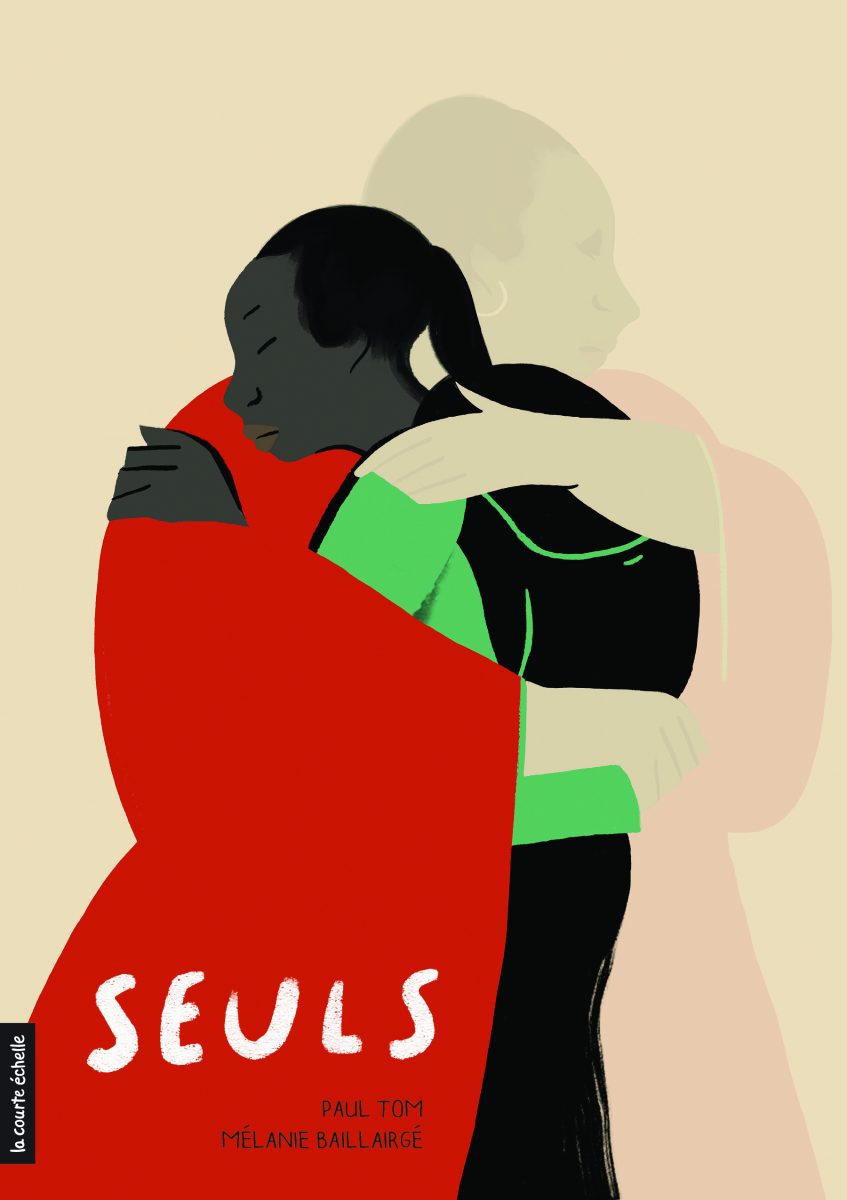 Symptômes
by Catherine Ocelot (Pow Pow, 2022)
A comic book artist known for her humour tinged by tenderness and self-deprecation (Talk-show, La vie d'artiste), Catherine Ocelot offers us the gift of a new volume that encapsulates physical and emotional ailments with all-out acuity. In a support and solidarity circle baptized Solitudes Anonymes, she heads off in search of her "inner mother" while meeting women who, like her, want to reweave these "invisible threads" that connect them to others. What hides behind these more or less unconscious orders that push us to "eat our emotions" or not listen to this body that nevertheless allows us to love and move forward? In a series of pictures that are sometimes talkative, sometimes quiet (but no less eloquent), Ocelot surpasses herself in the vastness of the details embraced, painting a lucid, comical, and intuitive fresco that reminds each of our cells of the infinite power of the community spirit.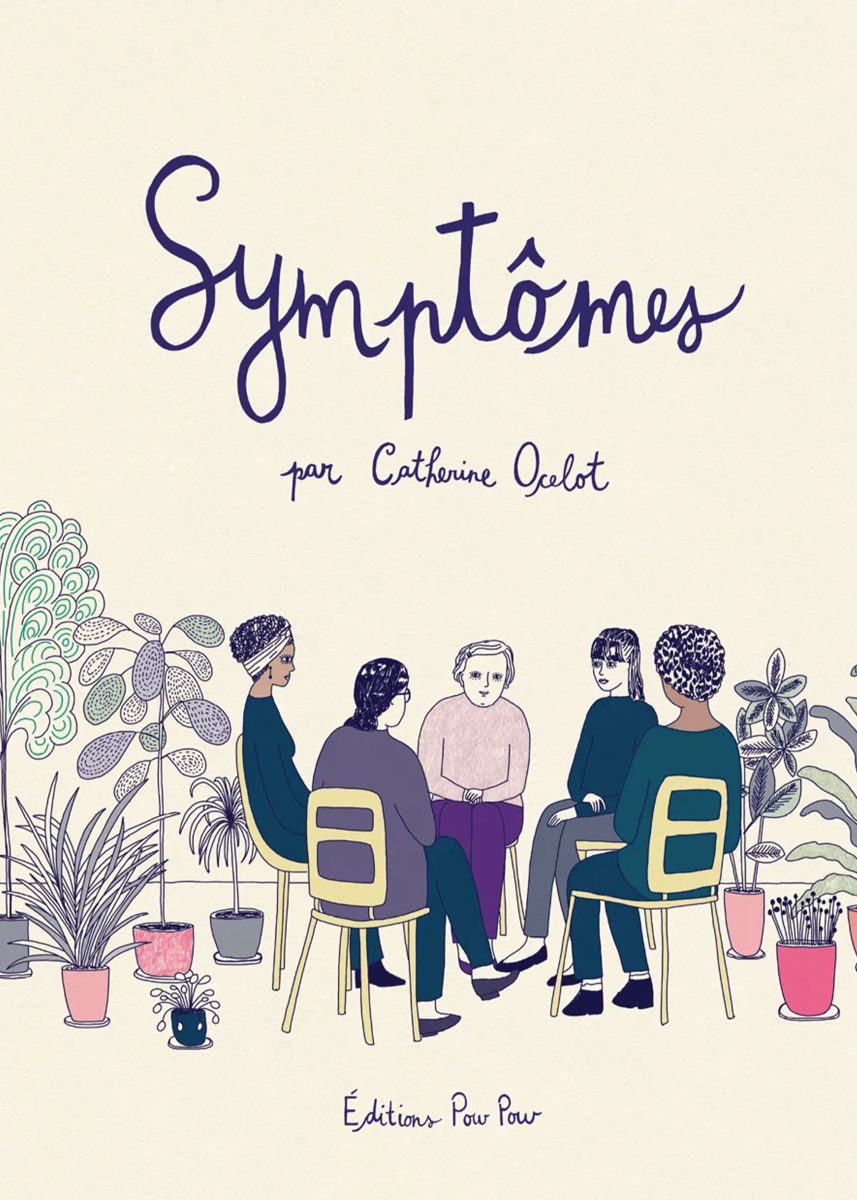 Le poids des fourmis
by David Paquet (Leméac, 2022)
Recently named the winner of the Governor General's Literary Award in the theatre cate- gory, this text from playwright David Paquet (Porc-épic, Le brasier, L'éveil du printemps) flows easily even without the excellent production for teenagers from Théâtre Bluff created in 2019. Taking a dig at multiple generations with the secret desire to bring them together, Le poids des fourmis uses the pretext of a student election to give the floor to Jeanne, whose anger is renewed from day to day, and Olivier, an optimist by nature who has recently taken an interest in The Encyclopedia of Useless Knowledge. At what age does one become a citizen? And what, from the individual to the collective, should mobilize us? Thanks to his always bountiful and corrosive writing style, Paquet shakes up the quiet despair in us. Did you know "that the total weight of the ants on Earth is greater than that of the humans?" So, be careful where you put your feet as you walk through the world.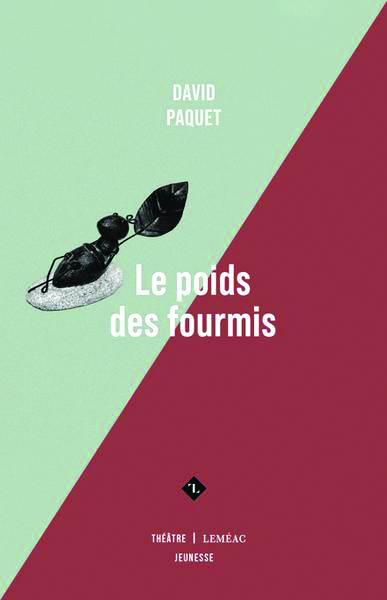 Le bout de la route
by Monique Durand (Somme toute/Le Devoir, 2022)
A lover of wide open spaces and an admirer of Canadian explorer Mina Benson Hubbard, author Monique Durand (Saint-Laurent mon amour) is particularly fond of the travelogue form, of which you can catch some snippets written by her in the pages of Le Devoir. From Route 389 to the Île aux Perroquets, as well as a winter journey to Schefferville, she leads us here to northern Quebec and Labrador, on that "outdoor road" that splits "a dazzling wild beauty," but also on the "road itself […] where time stands still." Through a smooth-flowing writing style that questions our ability to see and feel, we discover the vibrant letters that Durand addresses to her painter friend Ourida Ichou, whom she knows is condemned by illness. The kilometres devoured and the proud souls who live in the North lead to the taming of mourning without ever sacrificing "Words to Live In" to jubilation.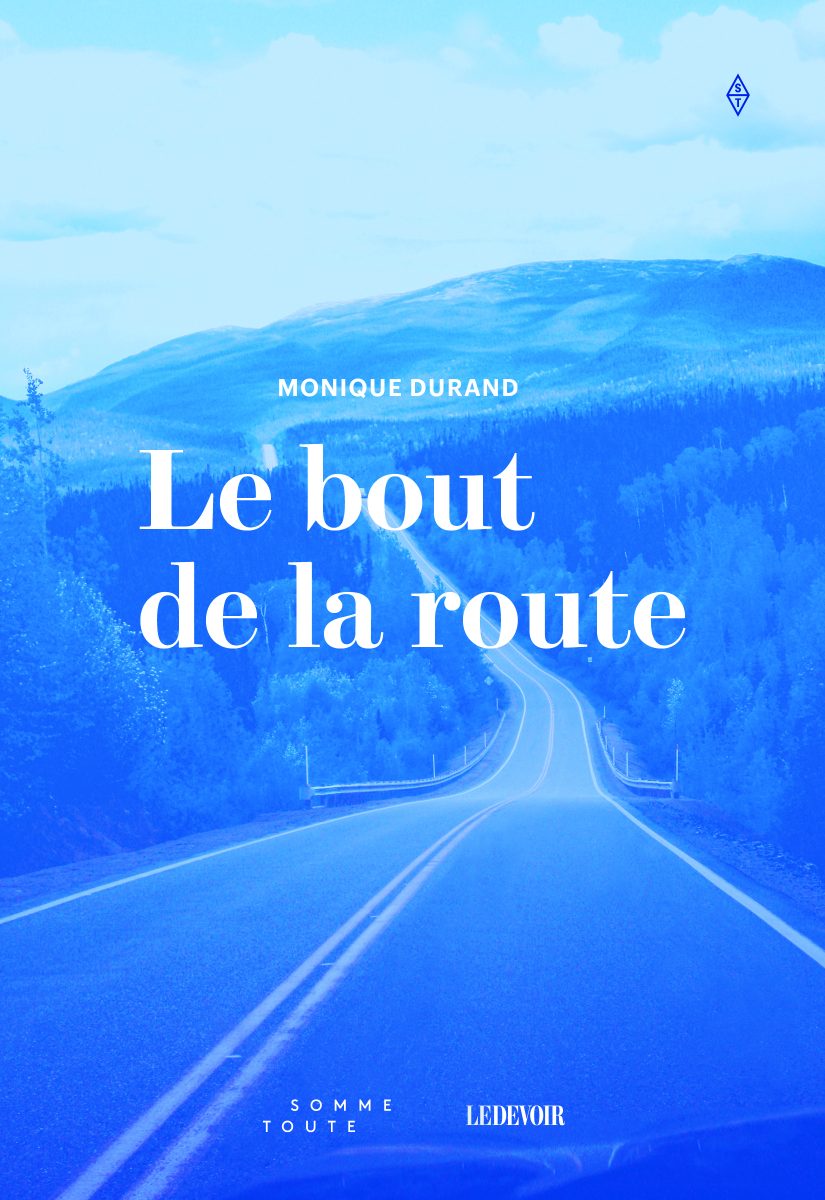 Est-ce qu'un artiste peut être heureux ?
by Arizona O'Neill (Zinc, 2022)
The title of this comic book of interviews (yes!) sums up the direct and benevolent approach of Arizona O'Neill, who sets out to meet her colleagues in literature (Chloé Savoie-Bernard, Daphné B., her mother Heather O'Neill), music (Hubert Lenoir, Klô Pelgag, Patrick Watson), comic books (Julie Doucet, Pascal Girard, Mirion Malle, Walter Scott), and visual arts (Laurence Philomène, MissMe) to explore their vision of happiness. We wander both behind the scenes of their works and through snapshots of their state of mind. Through ingenious plays on scale, ellipses, and contrasts, O'Neill highlights their doubts, their joys, and their thoughts in motion. Between the search for balance, the blind spots of creativity, and the call of simplicity, her muses open up without shame, and their universes harmoniously colour each page of this beautiful pop work that can be savoured like a well-deserved break on a sunny bench.