Five Books to Rediscover your True North
November 23rd, 2018 by Strøm Spa Nordique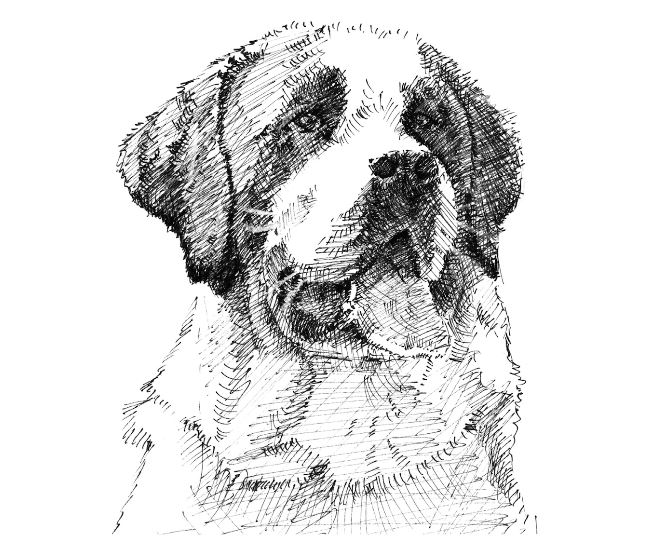 If you feel like you've lost your True North, now is the time to adjust your compass toward Northern Quebec. Like it or not, our geographical position influences entire parts of our lives. Be it wrapped up radiographs or as the bird flies.
Mingan mon village, by Rogé and Innu schoolchildren (Les Éditions de la Bagnole, 2012)
In the same spirit as his albums, Haïti mon pays (2010) and Hochelaga mon quartier (2015), the Quebec illustrator Rogé settled in northeastern Quebec, more precisely at Teueikan School in Mingan, to recount the stories of Innu children. At the end of his writing workshops, they courageously shared a poem of their own, and the results are remarkable, devoid of any artificiality. They summoned their ancestors, the life that swarmed around, in the rivers, skies and forests of the territory, from trout to northern lights. "When I listen to nature / it's like a very long song for me," says Kaylène. Like him, Nelly-Kim, Tara, Uateshkuan, and about ten of his comrades are also portrayed, with an eminently sensitive pencil stroke revealing these mature little souls.
La guerre des tuques, by Fabien Cloutier (L'Instant même and Dramaturges Éditeurs, 2013)
Since 1984, several generations have adopted the first part of Les Contes pour tous, a classic by André Melançon that has since been reinvented in 2015 as a 3D animation called Snowtime. But forget this "War of Tuques", as Fabien Cloutier says: "If nostalgics want to see and hear things as in the film, they should simply praise it, it's still very good. "The comedian of Miscellaneous Facts, and playwright (Scotstown, Comment réussir un poulet), reviewed the story from the perspective of young adults, in a fierce and uncomplicated language, and a narrative led by none other than the dog Cleo! "On the other side / The cold closes everyone's eyes, same as you / It makes no sense / They will freeze to death if it continues", alert – or yapping? – Cleo. Created by the Théâtre Sous-Zéro, the play was performed outdoors in the middle of winter, but you can read it wherever you feel comfortable, despite the cold(s)!
La nordicité du Québec – Entretiens avec Louis-Edmond Hamelin, by Daniel Chartier et Jean Désy (Presses de l'Université du Québec, 2014)
Did you know that the term "Nordic" only referred to Scandinavian countries before 1975? Its second meaning, created to endorse the Centre d'études nordiques de l'Université Laval, then backed by René Lévesque, broadly means "the North of the world". We owe this official advance of language to the geographer and professor Louis-Edmond Hamelin, who devised dozens of neologisms to designate the northern universe, from permafrost to ice, not to mention the famous nordicity. This "includes three concepts: winter, high mountains and the Arctic"; seasonal cold, at altitude, then at latitude. Both lovers of the Far North, Professor Daniel Chartier and the writer-doctor Jean Désy lead the conversation without pretension, through Hamelin's work teachings. Community networks, indigenousness, hatred of winter, Americanity: everything is a matter of rediscovering the North. An "intellectual testament" of unheard-of wealth.
Nunavik, by Michel Hellman (Pow Pow, 2016)
Occupying one-third of the province, the Nunavik region – no, no, not Nunavut! – is well worth a comic strip on its own. Deceiving the expectations of his publisher and his girlfriend, who are still waiting for the second volume of his successful Mile End, Michel, the author's alter ego, pictured with a friendly bear's head, decides to visit northern Quebec, to see if he can be found there. It should be noted that Hellman had already briefly visited the area for a report, which resulted in Iceberg and the Petit guide du Plan Nord (The Little Guide to the Northern Plan). With a lot of humor, this time he recounts his false tourist stay in Kuujjuaq, but also in Kangiqsujuaq, Kangirsuk and Puvirnituq. Between general store, luxury hotel, millennium needle and carnivorous mosquitoes, travel anecdotes abound, as well as more editorial comments or other historical insights on the Inuit and their culture. As engaging as it is meaningful.
Manikanetish, by Naomi Fontaine (Mémoire d'encrier, 2017)
In her second novel, Innu author Naomi Fontaine returns home after years of "exile". Hired as a French teacher at Manikanetish High School (or "Petite marguerite"), in the e Uashat reserve on the North Shore, she is initially concerned about not being accepted because of her "white accent" among other things. Slowly but surely, she gained the confidence of her students and was given the reins of a new extracurricular theatre company. If "Le Cid de Corneille" will give her pupils a tragically hard time, the influence of their experiences outside the walls is what will captivate Naomie, known as Yammie. The reader becomes the privileged witness of their progressive blossoming, in non-judgmental moments, where self-expression does not exclude anger, sadness or wonder. Humble and essential in the landscape – northern or otherwise.
by Nicolas Gendron
YOU MAY ALSO LIKE THESE ARTICLES