Personal growth and alternative therapies / The flip side of the coin
July 12th, 2021 by Jacinthe Roy Rioux, world and spiritual life collaborator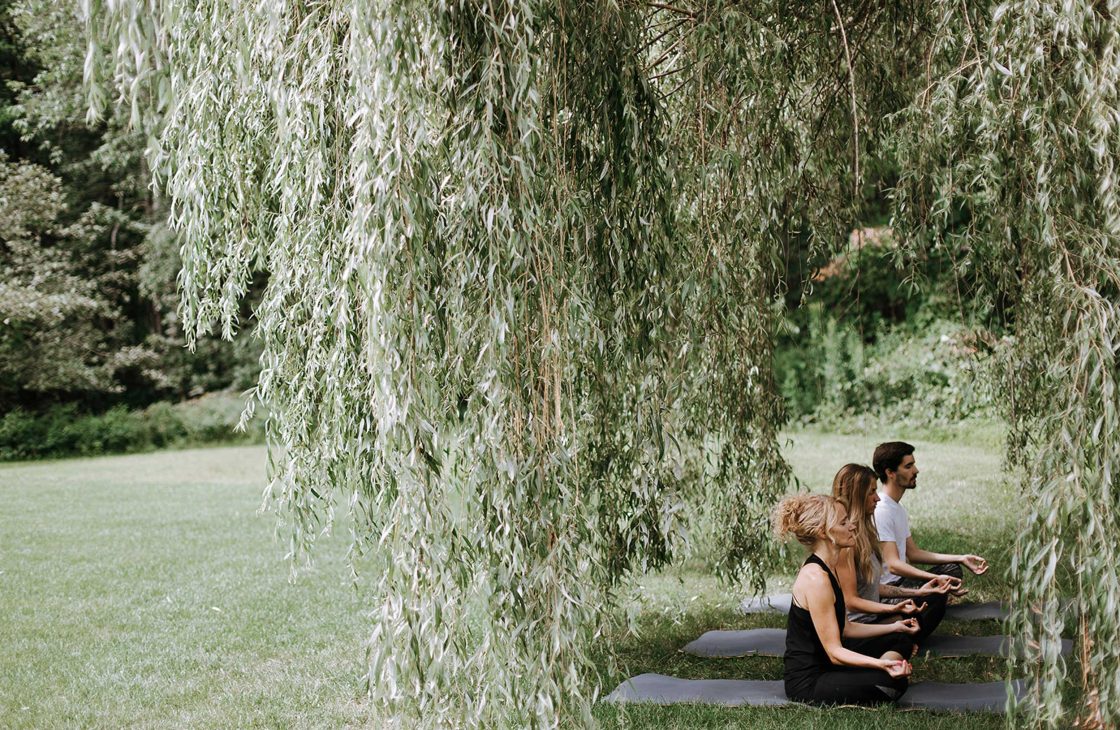 In an era when alternative therapies are democratizing and multiplying, psychology and spirituality are used for several purposes: personal growth, the pursuit of elevation and the quest for happiness. For better and for worse!
This article aims to demystify the flip side, when obsession and delusion dominate the quest for self-improvement. We seek here to analyze the contradictions that inhabit us, but above all to offer tools to overcome them by understanding reality as it is.
Happiness, health and the quest for well-being
The World Health Organization (WHO) defines health as "a state of complete physical, mental and social well-being." Recognized as a whole, health would therefore be inseparable from the notion of well-being.
According to the WHO, the global wellness market was estimated at $4.5 trillion in 2018. This figure is more than half the size of the global health economy, which comes to $7.3 trillion. However, there is a discrepancy in the relationship between the amounts of money invested in well-being and the feeling of overall happiness. The Global Emotions Report measured people's positive and negative daily experiences based on over 151,000 interviews. Outcome? Record levels of negative experiences were registered in the 2019 report, so the wellness orientation would not necessarily lead to a marked increase in positivity and happiness. Why is this so?
Laurie Santos, professor of positive psychology and cognitive science at Yale University, has looked into the question. "In class, we joke that our brains lie to us about what makes us happy," she says. The teacher reveals several small gestures whose ability to stimulate happiness has been scientifically proven. She talks about presence, acts of kindness and the importance of social bonding. She also believes in the scope of progressive improvement and warns of the dangers of social comparison. Indeed, she explains that a lot of well-being posts on Instagram seem to be done in a spirit of competition and performance and that science tends to show that this kind of social comparison can negatively affect our morale instead of being beneficial.
When we think of wellness, practices like healthy eating, exercising, meditation and yoga can come to mind. The very essence of these practices is positive. However, it is the notions of social comparison and obsession surrounding them that are problematic. In contrast, moving away from environments where social comparison predominates, one finds an approach aimed at genuine well-being.
Positive thinking and positive psychology
Positive thinking is a very controversial movement in psychology. It suggests that you can be whatever you want, but if things don't go as planned, it's probably your fault. Positive thinking ignores things out of our control like incurable illnesses and social inequalities. André Spicer, co-author of The Wellness Syndrome and professor of organizational behaviour at Cass Business School in London, points out that behind the collective encouragement of positive thinking lies a lack of compassion and indulgence towards oneself and others.
However, one should not confuse positive psychology with positive thinking. Positive psychology is a discipline in its own right founded in 1998 by Martin E. P. Seligman, researcher in psychology. It is based on rigorous scientific research and should not be confused with positive thinking, which has no real scientific basis. In 2005, Shelly Gable, American psychologist, defined positive psychology as "the study of the conditions and processes which contribute to the development or the optimal functioning of people, groups and institutions".
Accused of disregarding the question of suffering and disease, psychologist Jacques Lecomte explains in his book Introduction to positive psychology: "Being interested in positive psychology does not consist in perceiving oneself or observing the world around us in an idealized way […] Nor is it a question of putting aside the knowledge acquired on psychological suffering and on the means to remedy it."
In contrast to positive thinking, positive psychology views reality as it really is without ignoring suffering, thus providing a fair and consistent view of life.
The traps of spirituality and the enlightened spiritual path
In his book Cutting Through Spiritual Materialism, the Tibetan Buddhist spiritual guide, Chögyam Trungpa, writes: "Walking the spiritual path properly is a very subtle process: it is not something to jump into naively. There are many drifts which lead to a distorted version centered on the spiritual ego; we can be fooled into thinking that we are developing spirituality when instead we are strengthening our egocentricity through spiritual techniques." What are the experts saying about one of the greatest paradoxes of our time?
In the early 1980s, Buddhist teacher and psychotherapist John Welwood first introduced the notion of spiritual bypassing in order to point out the consequences of a defense mechanism that would be unconsciously adopted to protect oneself from certain truths. "I have noticed a widespread tendency to use spiritual ideas and practices to bypass or avoid facing unresolved emotional issues, psychological injuries and unfinished developmental tasks," he explains.
For this purpose, some people might tend to practice yoga or meditation in order to spiritually distract themselves from their feelings, while the deep nature of these practices is aimed at calming the ego, grounding in the present moment and cultivating compassion.
On the other hand, in a large-scale study, Jochen E. Gebauer and his colleagues examined the impacts of the practice of yoga and meditation. The results suggest that contrary to the supposed benefits of these practices, which is to appease the ego, they contrasted with strengthening the ego by stimulating self-focus.
How then can we engage in a spiritual process without falling into its traps? According to author and spiritual teacher Eckhart Tolle, an enlightened approach is lived through an unattached presence, non-judgmental observation and an acknowledgment of reality as it is. When we look at and become aware of the images that are created in our mind, we become aware of the illusion, he explains. By recognizing the illusion, without identifying with it, we can eventually break free from it. Welcoming and recognizing the emotional and mental patterns that arise within us is part of consciousness. The more we observe them without identifying with them, the more our consciousness grows. When we integrate these observational mechanisms into the practice of yoga or meditation, we walk towards the path of consciousness.
Next step: psychotherapy and support
Do you want to be supported in your personal growth process? It is wise to do some research before hiring someone else's services.
In recent years, the multiplication of disciplines of well-being and spirituality, the openness to alternative therapies and the great freedom to practice them have allowed more and more people to practice psychotherapy without being qualified to do so and this entails many risks to the mental health of those who consult them.
In this regard, the Ordre des psychologues du Québec provides a series of criteria to be identified that allow false psychotherapists to be unmasked. These include the lack of a valid permit, the use of alternative titles and the promise of transformation. Even if the person accompanying you never mentions the word "psychotherapy", "if he or she practices psychological treatment aimed at transforming your way of being and of acting in order to relieve psychological suffering or distress, the law requires them to have or obtain a permit, or even to cease activities," says the Order. A tool is also available online to validate whether your resource person is indeed authorized to practice psychotherapy.
It is therefore advisable to be wary of promises of miraculous healing, pseudoscientific language and simplistic explanations of complex issues. Moreover, if you are interested in alternative therapies, be aware that certain qualified therapists (osteopaths, acupuncturists, psychologists, etc.) specialize in energy work while having the necessary qualifications to accompany you judiciously.
---
BROUZE, Émilie. « On a rencontré la "prof de bonheur" de l'université de Yale », L'Obs, 17 octobre 2018, [En ligne], [https://www.nouvelobs.com/rue89/notre-epoque/20181017.OBS4093/on-a-rencontre-la-prof-de-bonheur-de-l-universite-de-yale.html].
CEDERSTRÖM, Carl et Andre SPICER. The Wellness Syndrome, Éditions Polity Press, 2015.
Constitution de l'OMS, Organisation mondiale de la santé, 2021.
FAUVERNIER, Lucien. « Qu'est-ce que la psychologie positive ? », Psychologies, 2 novembre 2020, [En ligne], [https://www.psychologies.com/Therapies/Toutes-les-therapies/Psychotherapies/Articles-et-Dossiers/Qu-est-ce-que-la-psychologie-positive].
LECOMTE, Jacques. « Introduction à la psychologie positive », Éditions Dunod, 2014.
MATHIEU, Ingrid. Recovering Spirituality: Achieving Emotional Sobriety in Your Spiritual Practice, Éditions Hazelden Publishing, 2011.
Ordre des psychologues du Québec, « Comment reconnaître un faux psychothérapeute ? », 2020, [En ligne], [https://www.ordrepsy.qc.ca/comment-reconnaitre-un-faux-psychotherapeute-].
POOLE, Stever. The Wellness Syndrome by Carl Cederström & André Spicer – exploitation with a smiley face, The Guardian, 22 janvier 2015, [En ligne], [https://www.theguardian.com/books/2015/jan/22/the-wellness-syndrome-carl-cederstrom-andre-spicer-persuasive-diagnosis].
TOLLE, Eckhart. The Power of Now, New World Library, 1999