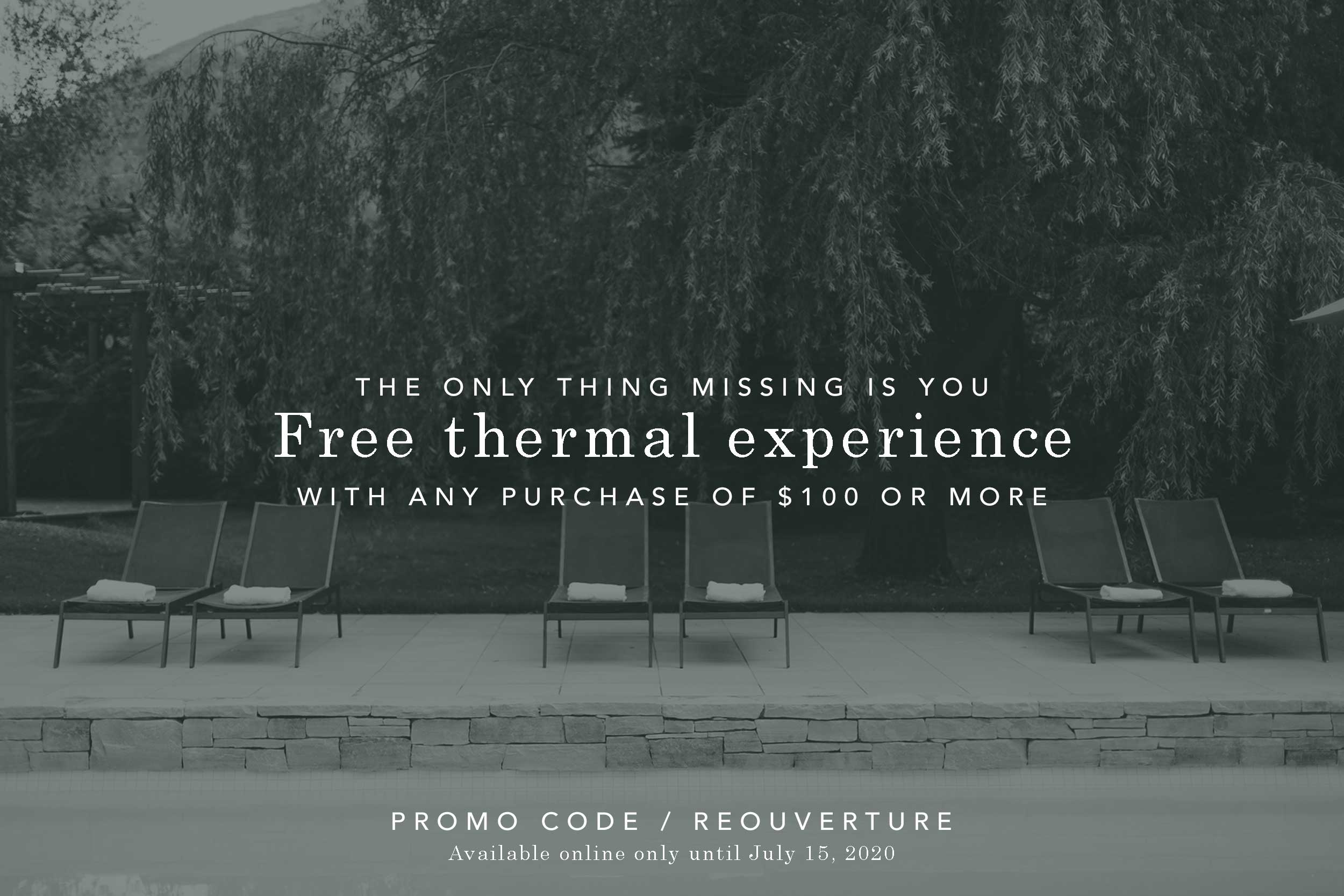 Rest assured that our team continues to prepare the orders we are currently receiving taking all the necessary precautions and respecting public health guidelines. However, we cannot guarantee delivery times due to the current high volume of parcels at Canada Post.

The Strøm Collection was created out of the desire to bring the Strøm experience home by incorporating new relaxation rituals into your daily routine. True to our values, we partner with local companies to develop unique Nordic-inspired products with a minimalist design made in Quebec. Taking a day off to relax is fine, but the best thing is to make it a part of your lifestyle. Using Strøm products is an ode to relaxation, a way to prolong the ritual and create your own peaceful haven at home.

We recommend that you read carefully our terms and conditions as well as our return and delivery policy
Free shipping on orders of $75 or more.
Valid only on the products of the Strøm Collection & Made in Quebec.