The Strøm experience
Distinctive locations where beauty and well-being become one, an experience of utmost relaxation, and absolute rejuvenation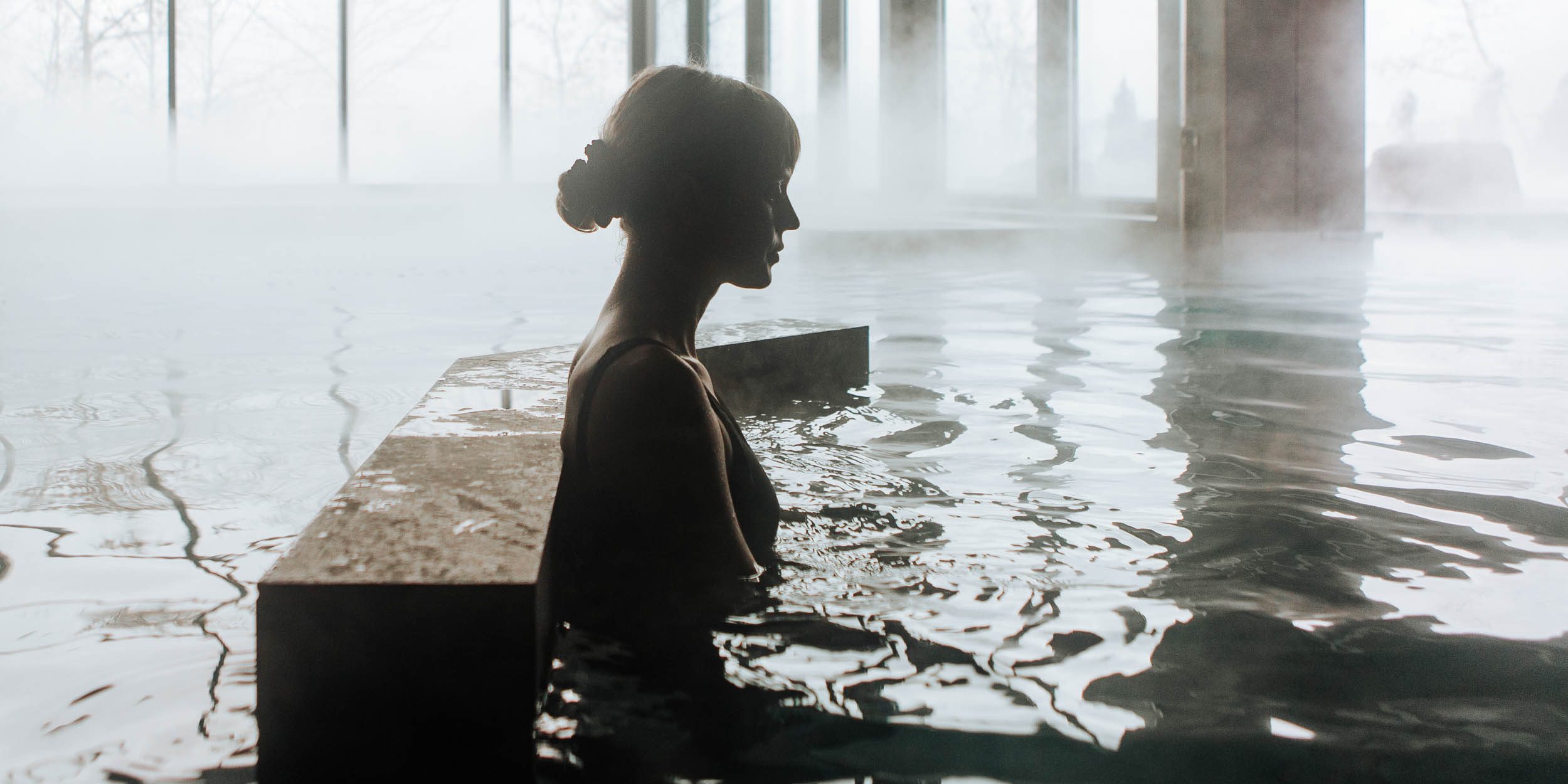 Message from the president
In a perpetually evolving world, we are always striving to surpass ourselves. In the age of digital, instant, constant multitasking, living in the present moment is challenging. This is Strøm Nordic spa's raison d'être, offering you spaces designed to refocus on what is most important: your balance, through a comprehensive relaxation experience in symbiosis with nature.
At times, all we need is to define a space, to be synchronized with what surrounds us, to change perspectives: to find our centre, a sensation that starts from within and diffuses outward, a direct line between the body and the mind.
With this in mind, Strøm creates installations of timeless architecture in the heart of unspoiled and restful nature, providing you with a wide range of experts to ensure your well-being. Located a few minutes from urban centres, each of these four spas allows guests to regenerate themselves and rekindle their tranquil strength daily. In this way, we aspire to be the equilibrium of a person, a city, a community, a moment at a time.
May the discovery of these landscapes guide you in your quest for balance and inspire you to savour the now.
GUILLAUME LEMOINE
President of Strøm nordic spa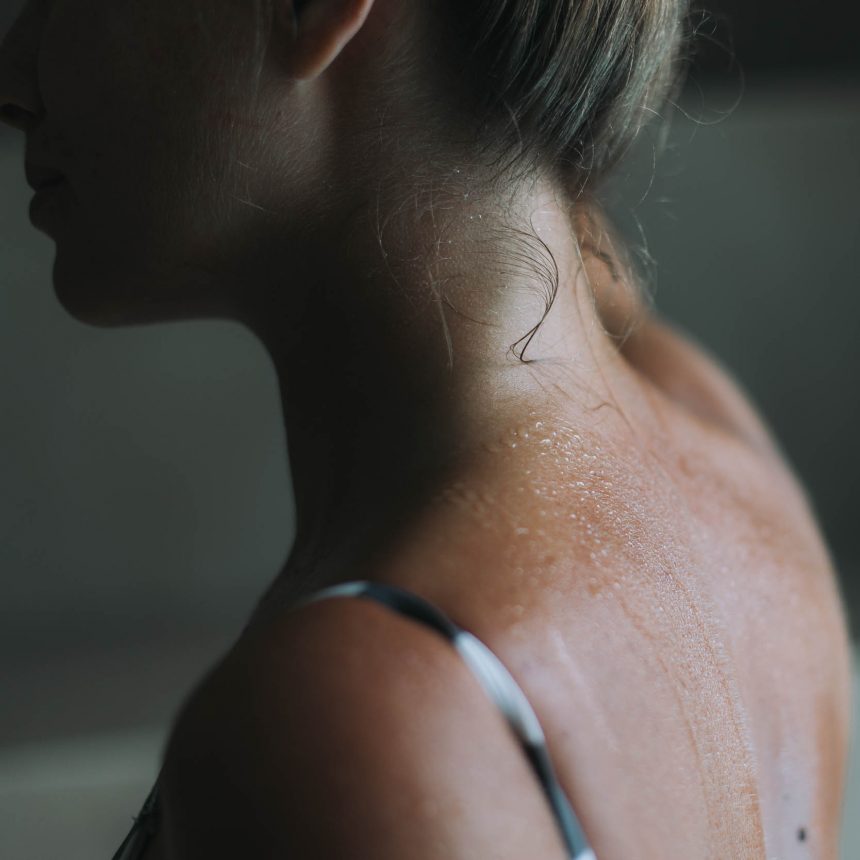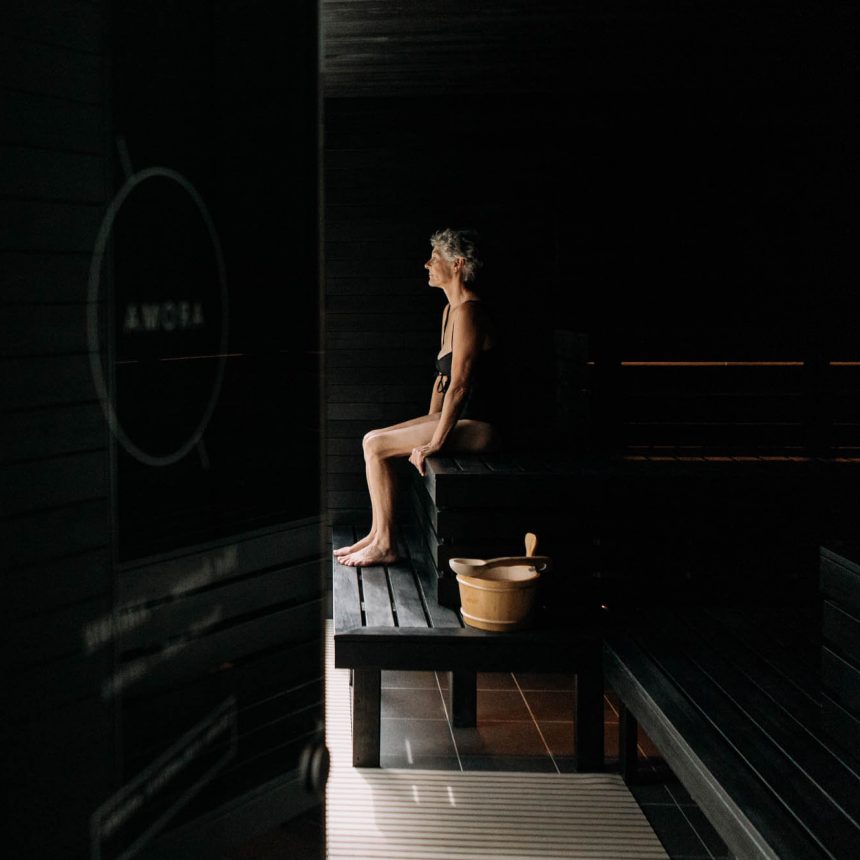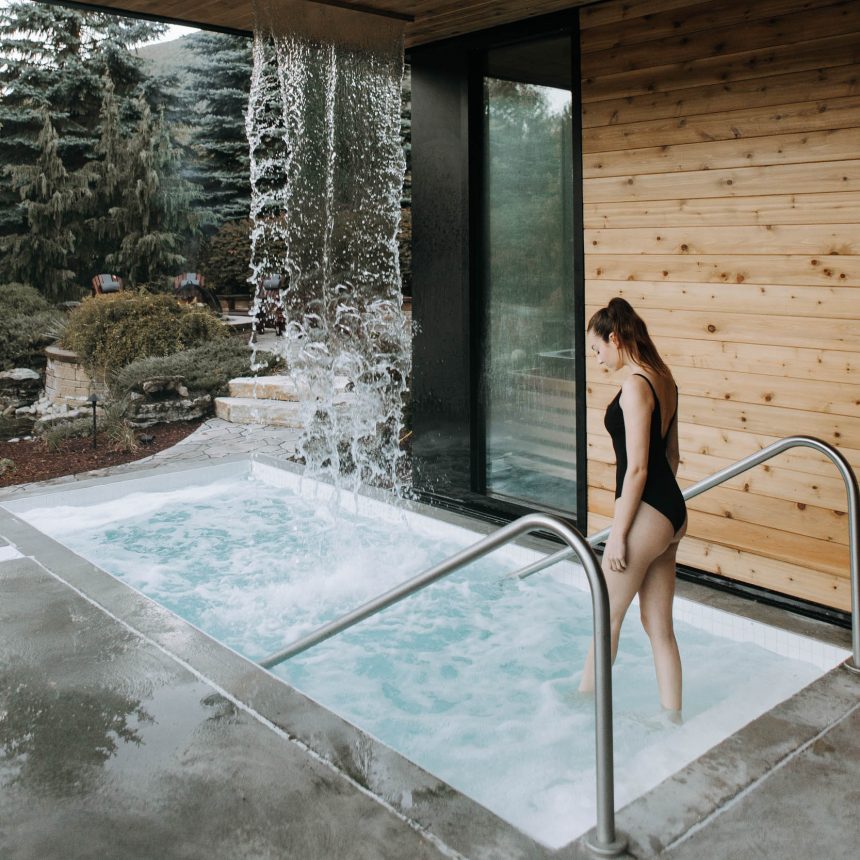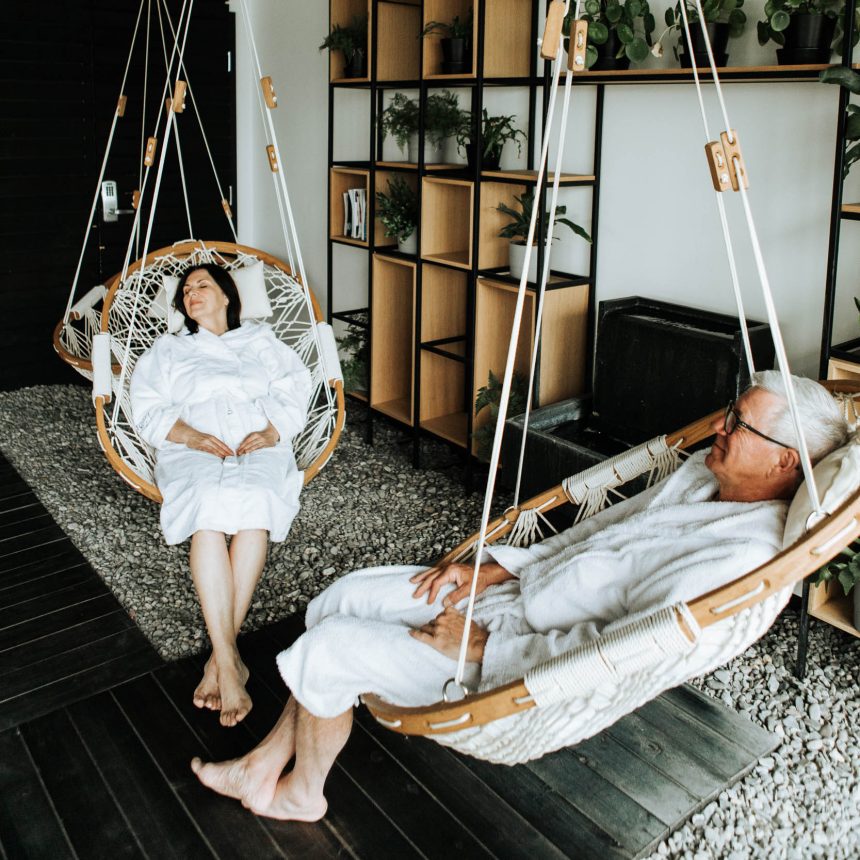 The power and tranquility of water
Practiced for thousands of years, Thermotherapy is a wellness ritual based on the external use of water for therapeutic purposes. Alternating between hot and cold temperatures followed by a period of deep relaxation, the thermal experience has many benefits. Feasible twelve months a year, rain or shine, it helps to reduce stress and revive the body and mind.
step 1 : hot
goal
Increasing the internal body temperature.
facilities
Hot outdoor whirlpools, dry sauna or steam bath.
time
15 minutes
step 2 : cold
goal
Creating a thermal shock and decreasing the internal temperature of the body.
facilities
Nordic bath, waterfall or cold shower.
time
10 to 15 seconds
step 3 : relaxation
goal
Restoring the heart rate and normal body temperature.
facilities
Different rooms and areas for relaxation, outdoor fireplaces, terrace, stone beds, hammocks etc.
time
20 minutes
Point of balance between body and mind
The effects of massotherapy transcend the body, and mind, providing energy, and balance. Strøm offers a rich list of comprehensive and diversified massotherapy treatments adapted to specific needs, all provided by certified massage therapists.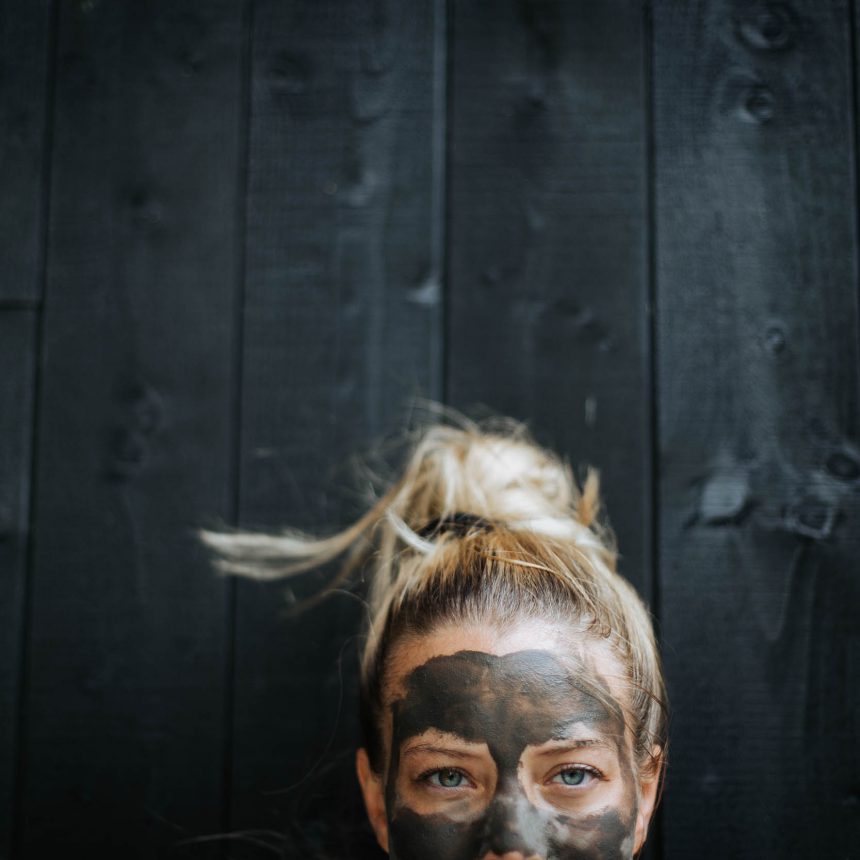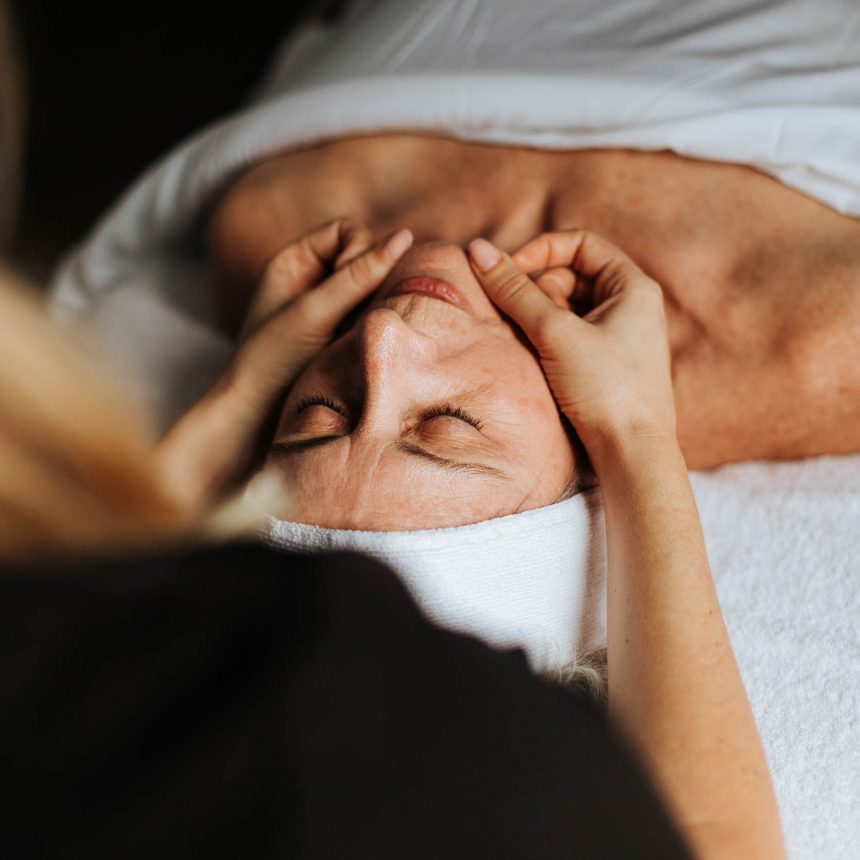 Enhance what nature has given you
Strøm offers a selection of highly effective aesthetic treatments and rituals developed through a holistic approach to beauty and well-being. Active ingredients and expertise are implemented to sublimate the face and the entire body.
Face treatments
Our selection of face treatments strives to on enhance the natural beauty of the skin by offering a treatment adapted to your needs.
Our beauty professionals will analyze your skin to select the appropriate treatment for your skin type:
Sensitive skin • Combination or oily skin • Dehydrated skin
Body treatments
Our selection of body treatments strives to offer an experience focused on relaxation, the promise of results and is personalized based on your olfactory preferences.
Following your choice of body treatment, our beauty professionals will offer you a selection of three aromas of essential oils to complete the experience to suit each individual's specific olfactory preferences.
Hand and foot treatments
Our selection of hand and foot treatments is designed to enhance the beauty of your hands and feet and can be adapted to each individual's specific needs.
With a choice of express or premium options, from pampering your hands and feet to a wide range of nail polish colours, everyone can find the right treatments for their specific needs.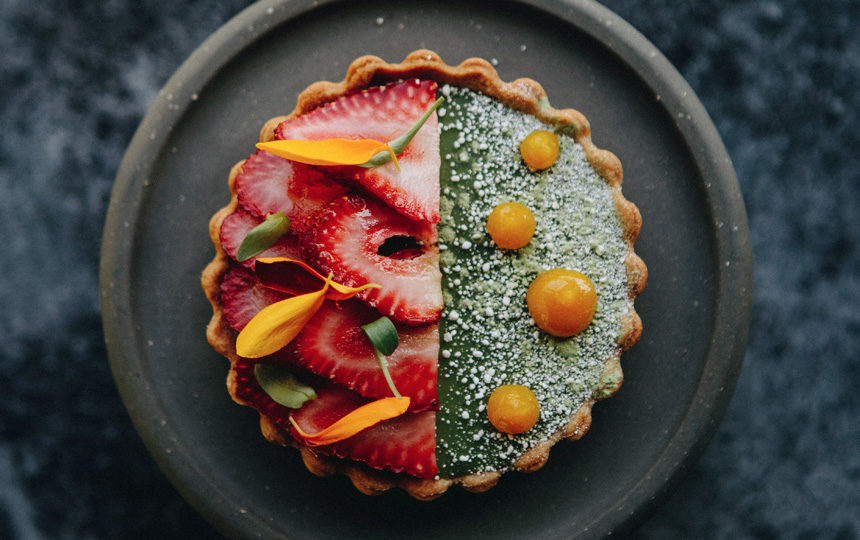 Nourish body, soul and mind
Gastronomic and creative spaces, the bistros offer Scandinavian-inspired cuisine highlighting local products and flavours. Executive chef Raphael Podlasiewicz's evolutionary and surprising cuisine awakens, nourishes and transports the senses.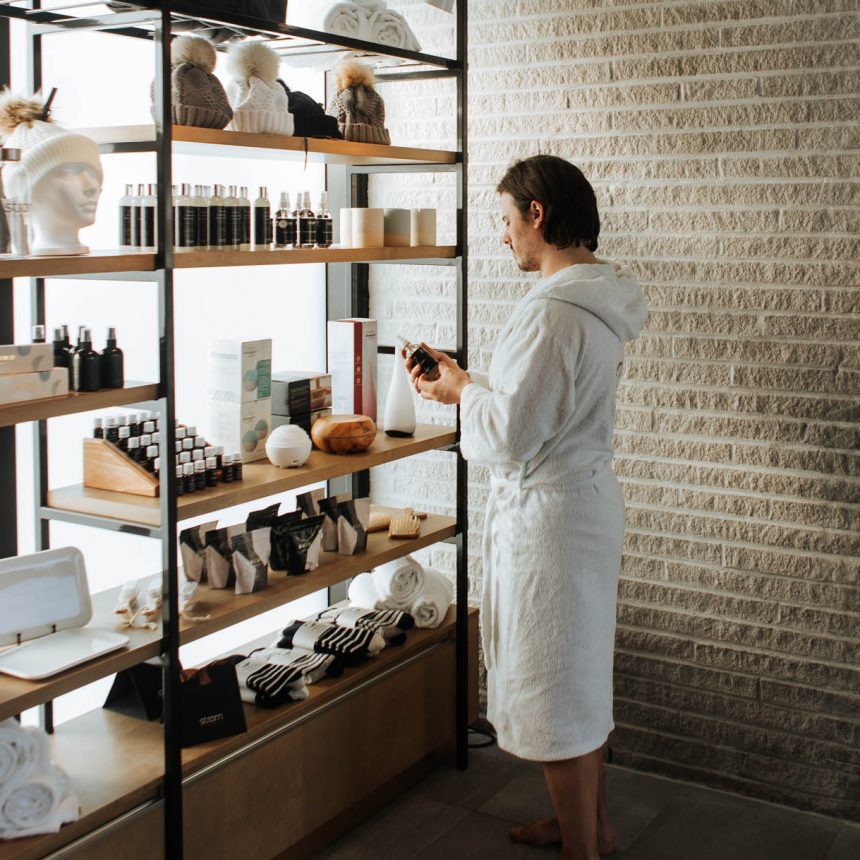 Continue the Strøm ritual at home
The Strøm boutiques in our four locations were created out of the desire to bring the Strøm experience home by incorporating new relaxation rituals into your daily routine. True to our values, we partner with local companies to develop unique Nordic-inspired products with a minimalist design. Taking a day off to relax is fine, but the best thing is to make it a part of your lifestyle. Using Strøm products is an ode to relaxation, a way to prolong the ritual and create your own peaceful haven at home.
Explore
events
A different way to experience Strøm
Strøm presents a diversified and carefully elaborated event program for an all-around exploration of well-being and balance. Conferences, workshops, retreats, a selection of immersive and inspiring experiences to discover alone, with friends or family