Five books to see life in colour
July 13th, 2021 by Nicolas Gendron, cultural journalist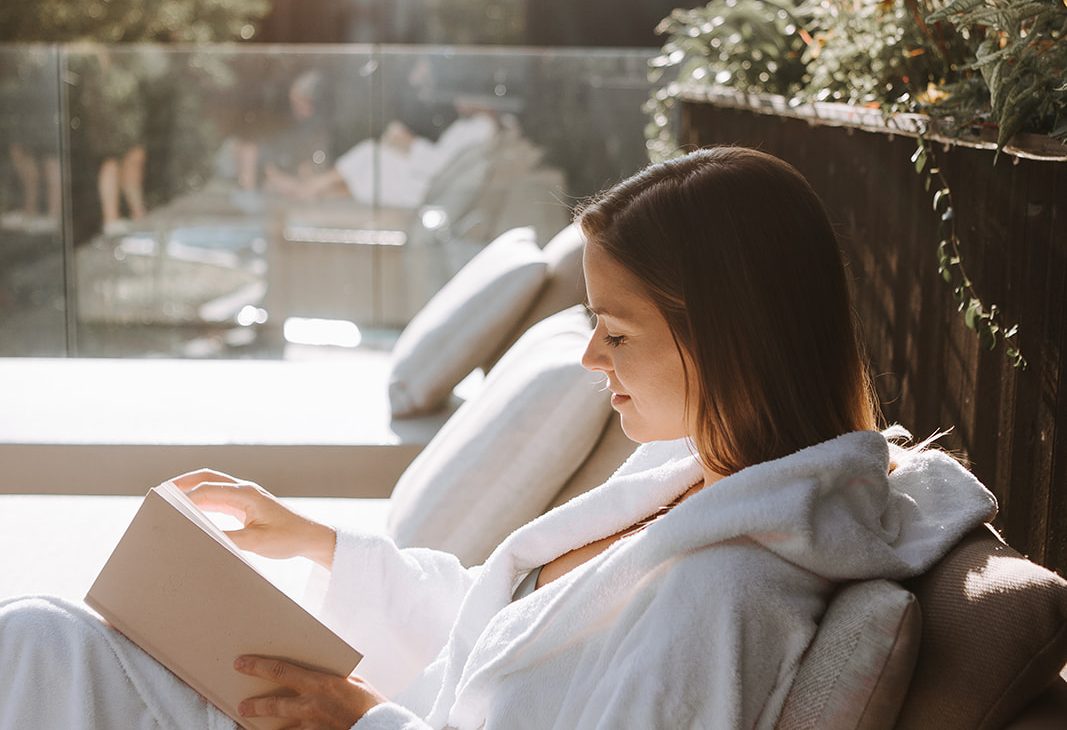 What remains of the grey of our slump, our rose-coloured glasses and our dark clouds, after more than a year of hanging on and then falling off the rainbow? Has the concept of horizon become prehistoric, in the prism of our small-time areas? In addition to the blue of an all-Québec literary selection, the focus is on gifted voices who, beyond all uncertainty, have been able to combine colours to bring out theirs.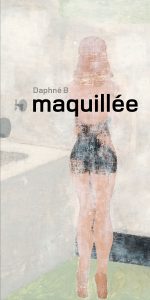 Maquillée, by Daphné B. (Marchand de feuilles, 2020)
What an unclassifiable surprise that one! The poet Daphné B. (Bluetiful, Delete) casts a wide net and dives unvarnished into the dangerous subject that is the universe of makeup. Protean essay that interweaves autobiographical or fictional testimony, sociological analysis and prose poem, Maquillée questions its economic, ethical and philosophical contours, without falling into a cynicism that would have diminished its purpose, its author above all not excluding herself of the reflection that she embodies and claims.
With a most personal style, she dissects so acutely the "documentary potential" of a selfie, our "performance culture", on social networks or elsewhere, or even the sexist charge of capitalism, that she might frown at the use of the expression "unvarnished"; in other words, what does our obsession with authenticity reveal? What if wearing lipstick could "be a phenomenal act of resistance"? I dare and I weigh my words: an event book.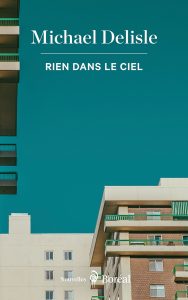 Rien dans le ciel, by Michael Delisle (Boréal, 2021)
Exceptional author and poet (Le sort de Fille, Le Feu de mon père, Le Palais de la fatigue) who has been awarded several prizes during his career, Michael Delisle presents a new collection of short stories from a remarkable mastery. Entirely turned towards the sky, he elegantly exploits several facets of what the celestial figure reveals to us of the human condition: death or illness, faith or prayer, reminiscence or introspection, tourist or immaterial travel and all that, between despair and lucidity, connects us to the solid ground as to the realm of dreams.
We observe the city in miniature on the verge of an eviction, we hope to "be seven years old again" to get a better taste of retirement, we stop at "a Rothko orange" before feeling blue, or we "let ourselves feel the excitement of the market", where "The stalls exhilarate [us] and push [us] towards the living". And that's already a lot.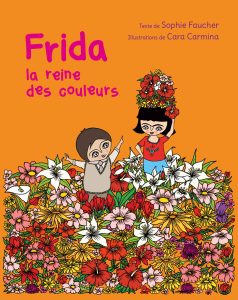 Frida, la reine des couleurs, by Sophie Faucher (Edito, 2020)
After Frida, c'est moi and Moi, c'est Frida Kahlo, illustrator Cara Carmina and actress Sophie Faucher are back in force with a third youth album dedicated to the famous Mexican painter. But this time, exit the recourse to biography and make way for the bright and playful shades of pure fiction.
At the dawn of Children's Day, little Frida discovers that her friend Tonito is unable to see the blue of the sky or the yellow of the sun… Amazement, for one who cannot imagine an existence without colours! She strives then, in contact with the neighbourhood, nature and sweets, to initiate him into the light and its thousand glows. In a form that is both pure and abundant, which suits both history and pencil, the singular beauty of a jacaranda in the rain or an anthill teeming with life comes alive before our eyes. Until repainting the Earth, with the head down and a light heart.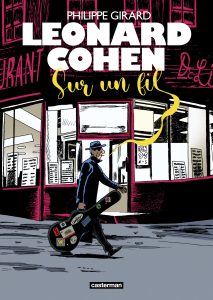 Leonard Cohen : sur un fil, by Philippe Girard (Casterman, 2021)
It has already been five years since the Montréal troubadour has gone to sing Hallelujah under different skies. But wasn't that a Jeff Buckley air? Composed of multiple nods to the genesis of his great classics, his tumultuous loves and his river friendships, from the sculptor Armand Vaillancourt to the musician Lou Reed, not to mention the comet Janis Joplin, this comic strip exudes a real charm, of an ageless class and a touchy humour, like his complex subject whose artistic aura was almost mystical.
Without ever scattering, Québec cartoonist Philippe Girard (Un jour de plus, Le couperet) condenses several decades into three recurring symbolic axes: a signature song, a beloved woman and a favourite object. At the centre of this constellation of founding memories, a Leo who guesses himself dying, on the floor of his apartment. A must for (re)discovering the man, the artist … and his muses.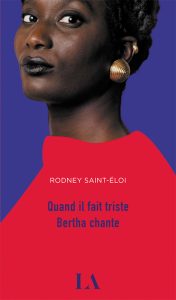 Quand il fait triste Bertha chante, by Rodney Saint-Éloi (Québec Amérique, 2020)
"How can we together make destiny, humanity and the world?" This is one of the many thoughts that Bertha shared aloud or with an open book, tireless and stubborn in the face of the inclemencies of the soul, probing the riches and the disillusions of everyday life, the letting go and complacency which coexist in the "rotten country" like the racism that rages in the United States.
Imposing kaleidoscope dedicated to his missing mother, this new story by the poet and publisher Rodney Saint-Éloi (Nous ne trahirons pas le poème, at Mémoire d'encrier, the house he founded) navigates between the love letter, the traditional tale and family legend, not without stirring the cage of Haiti and America. Despite all that rumbles inside her, her mom will embrace exile, the word that "doesn't exist in [her] language. We say lòt bò dlo, the other side of the sea." A testimony as tender as it is devastating, which blazes and shines. "Let's give in to the party. Tomorrow does not belong to anyone. Let's turn the page. […] Thus spoke Bertha."