Select the perfect swimsuit for a visit at the spa
May 25th, 2015 by Strøm Spa Nordique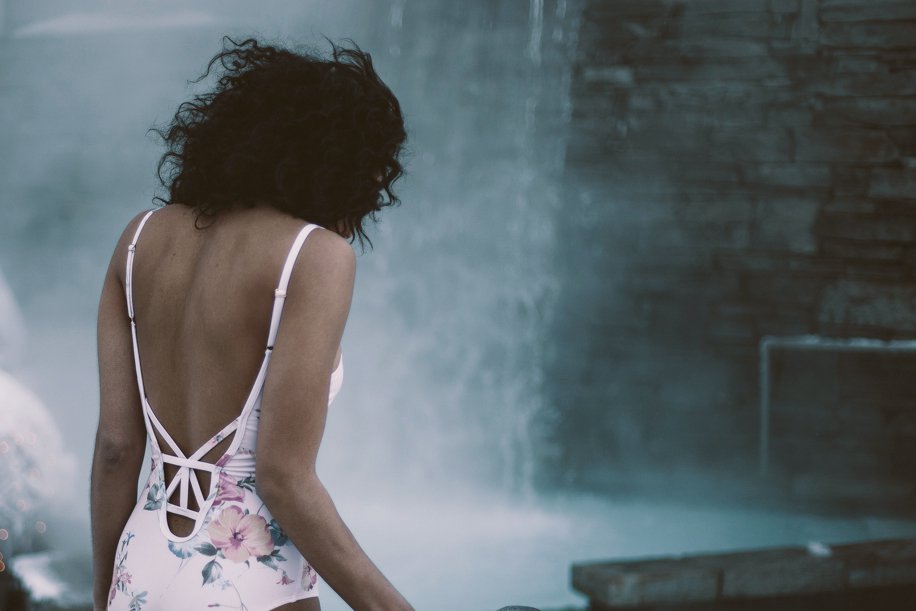 The summer season is almost here and we thought we would share some tips to help you select the perfect swimsuit. We spoke with Camille Forcherio, the designer and manufacturer of the Mimi Hammer swimsuits. This local brand promotes body diversity and the beauty of women in all its forms and shapes. Discover Camille's vision and take her advice on choosing the swimsuit that will make you shine this summer or during your next visit at Strøm.
How do I choose the right swimsuit?
It is essential to choose a swimsuit that suits your style and personality. Always pick something you are comfortable wearing and choose a style that compliments your body.
How do I find the swimsuit style that compliments my body type?
It's always good to know what body type you are when you are shopping for your swimsuit and try as much as possible to balance out your body shape. For example, for a woman with a strong chest and small hips, we advise to choose a top in one solid colour – preferably a dark colour – and printed or colourful bottoms with small ruffles on each side!
What type of swimsuit is great for a spa visit?
Personally, I like to be as comfortable as possible at the spa so I can focus on being relaxed instead of thinking about what I look like in my swimsuit! I suggest a one-piece swimsuit or a swimsuit with a high waist.
What is your vision for the beauty of women?
I firmly believe in physical and ethnical diversity. Every woman should be able to feel beautiful in her body without being judged.
What is special about Mimi Hammer swimwear?
I think that initially the special features of Mimi Hammer were our modest designs, mainly our extra high bottoms. But now I'd say it's more than that, our clients recognize us in the meantime also for our prints and overall aesthetics of Mimi Hammer.
What are the features of the summer 2015 swimwear collection?
Ultra comfortable designs, such as racer backs and retro bottoms. Romantic and soft looking prints.
To shop online at the Mimi Hammer store, click here.
For the whole month of June, if you visit Strøm you get a $ 20 discount coupon from Mimi Hammer. And when you shop your next swimsuit at Mimi Hammer's, you will receive a $ 20 coupon for Strøm spa.
YOU MAY ALSO LIKE THESE ARTICLES