Five Transformative Books
September 4th, 2019 by Strøm Spa Nordique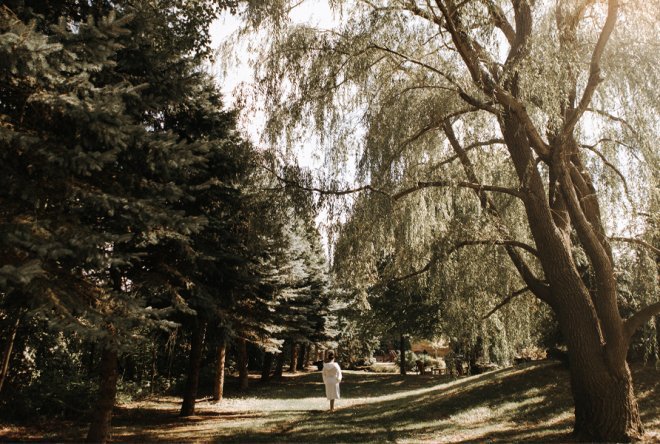 TURNING THE PAGE – If "everything changes," as chemist Lavoisier would have said, let me draw your attention to five local female voices that transform, gently or forcefully, within the individual within, with brilliance and passion. From their destiny to an entire society.
TRANSFORMING LOVE
J'aime Hydro, by Christine Beaulieu (Workshop 10, 2017)
First, an extraordinary theatrical success, featuring more than a hundred performances this spring, J'aime Hydro was not designed to draw crowds: a three-hour documentary on the relationship between Quebecers and Hydro-Québec, a jewel of energy… Oh, really? Not only was the challenge met with flying colours, but the demand is growing, thanks in large part to Christine Beaulieu's contagious energy, who admits at the outset that she is unfamiliar with hydroelectricity. By conducting a form of citizen inquiry, from Montreal to James Bay, she looks at the major energy projects of yesterday and today, and meets engineers, politicians and other television icons in the process! With humour that hits the nail on the head, a real sense of popularization and an engaging parallel on her passions, the artist asks this essential question: "Are we still masters in our own country? »
TRANSFORMING A LOOK
M.I.L.F., by Marjolaine Beauchamp (Somme toute, 2018)
With her disarming and fiery poetry, Marjolaine Beauchamp ventured to explore the taboo between motherhood and sexuality in this choral piece that brings together three women on the brink of a crisis for motherhood. Beyond its title, whose pornographic hints are adequately conveyed, the work emphasizes on the imperfections and contradictions of the dual role of woman and mother, the guilt associated with it and the biased and truncated gaze that is given to it. In between the postpartum, which we admittedly cried out ("I didn't answer the phone anymore, there was the world outside, my world inside, and the two were not mixable. ") and a blind date that turned sour (" Gave birth to two kids, that's what happened to my body, but we don't put that in a dating site description, do we?"), nothing is unknown. It will undoubtedly be liberating for some, confronting for others, but both options are better than waking up "at night in a bottle of anguish."
TRANSFORMING GRIEF
Ton absence m'appartient, from Rose-Aimée Automne T. Morin (Stanké, 2019)
Former editor-in-chief of URBANIA magazine, unique columnist and broadcaster, as comfortable at VRAK as at ICI Radio-Canada Première, Rose-Aimée Automne T. This winter, Morin published his very first book, with a great title inspired by the lyrics of the French group Feu! Chatterton: Ton absence m'appartient. Your absence belongs to me. Determined to understand better the urgency of living inherited from her marginal father, Committed towards a better understanding of the urgency of living that her marginal father bequeathed to her when she was 16, the woman he would have liked to call Fauve is devoting herself to her specialty here: drawing the portrait of "ordinary people with extra-ordinary background". In this way, she brilliantly weaves a vast web of humanity between her extraordinary childhood and those of, for example, a former Laotian refugee, a collateral victim of medical experiments or a young man destined for blindness. Between family secrets and host families, the tone is not one of comparison, but of pure and straightforward sharing, extended by Mathilde Corbeil's meditative illustrations, whose talent also benefits the works cited by Beaulieu and Beauchamp. "Everything is in everything," as the philosopher would say.
TRANSFORMING SOCIETY
Nos héroïnes, by Anaïs Barbeau-Lavalette and Mathilde Cinq-Mars (Leaf merchant, 2018)
Capable of romantic breaths (I would like to be erased, The woman who flees) as well as filmic flights (Le ring, Inch'Allah). Anaïs Barbeau-Lavalette finds a new way to illuminate her subjects, by proposing to young readers – and their elders – about forty short portraits of inspiring women, leading figures in their field and having fought in their way for the evolution of the nation. Athletes, artists, scientists, politicians and businesswomen are embodied in Mathilde Cinq-Mars' fine watercolours. Based on Barbeau-Lavalette's speech at the 2018 National Holiday on the Plains of Abraham, around the "forgotten women of our history," Nos héroïnes stands out for the richness of the horizons chosen, from La Bolduc to Dorimène Desjardins, including Kateri Tekakwitha. Moreover, to do justice to our Je me souviens, there is nothing better than to mention all those who, like the botanist Carrie Matilda Derick, named one of the "100 most important scientists on the planet", have lived too long in the shadow of history.
TRANSFORMING A DESTINY
Mon voyage en Amérique, by Kim Yaroshevskaya (Boréal, 2017)
A temple of memories is a window on the soul; this book provides an opportunity to read and rediscover the unique storytelling talent of actress Kim Yaroshevskaya, the creator of the unforgettable Fanfreluche. Drawing on her archives, the ever lucid and sparkling ninety-something moves away from traditional biography to share some selected aspects of a full life. Among other things, she evokes her love for Russia, which she left at the age of 10, the funny connection between Stalin and Santa Claus, the genesis of her famous doll, a memorable encounter with a real storyteller and a "moment of grace" experienced on the set of Passe-Partout. What if the United States hadn't "said no" to him? What if his vocation was based on a childhood lie? It only takes so little to turn the wind around. Also, in each line, we perceive this cheerful glance is coming to life.