Maple syrup, liquid gold
March 16th, 2015 by Strøm Spa Nordique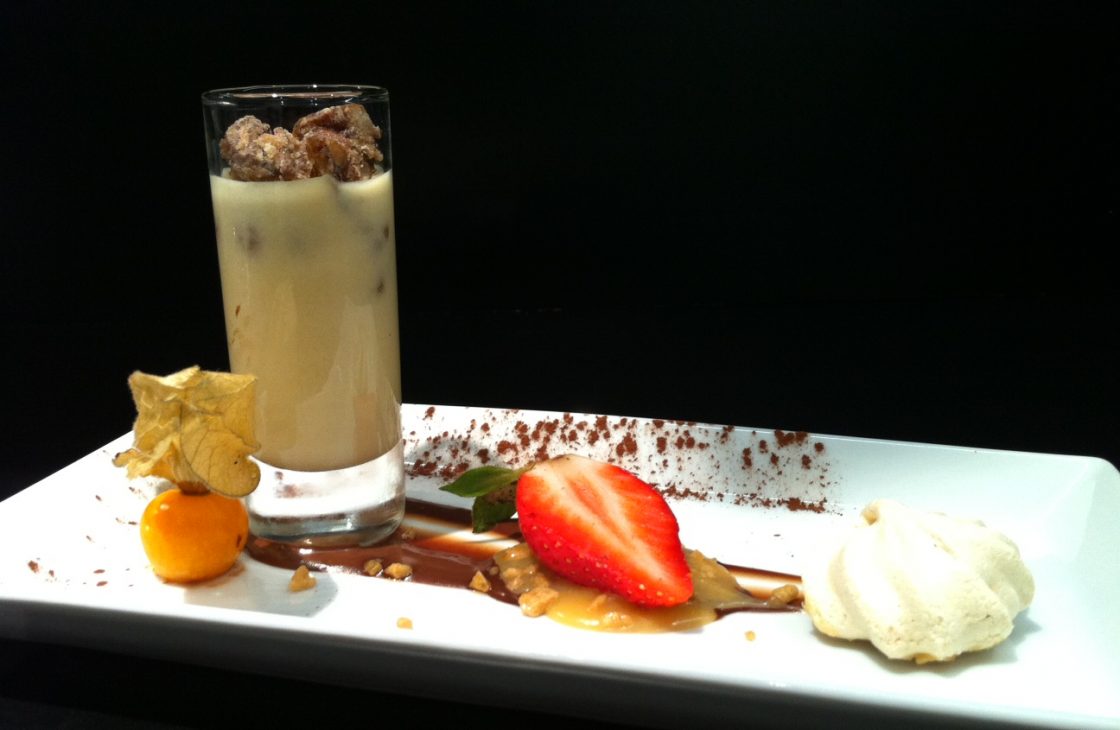 Are you taking advantage of the month of March and enjoying maple syrup in all its forms? At Strøm, we are enjoying this sweet time and dedicate our recipe to this iconic product. Why is maple syrup our featured product of the month?
Here is why:
Consuming maple syrup helps to fill up on vitamins, minerals and nutrients.
Great national pride, and it is also the next super food of Quebec.
It is a flagship ingredient of our local kitchen.
It is a 100% natural, contains no coloring, no artificial flavors and no preservatives.
Here now our recipe for maple syrup treats that are also part of our "Local Treasure" packages.
WHITE CHOCOLATE AND MAPLE SYRUP MOUSSE
Ingredients
Servings: 16 glasses of 50 ml
100ml milk
100ml maple syrup
400g white chocolate
4 sheets of gelatin
400ml of 35% heavy cream
Preparation
Soften the gelatin in a little cold water (barely cover it)
Heat up the milk and maple syrup (do not boil)
Add the gelatin and dissolve it.
Pour the liquid over the white chocolate and melt it.
Whip the cream until stiff peaks form.
Gently fold the whipped cream into the white chocolate mixture.
Pour into glasses.
Maple Syrup as a substitute for white sugar
In almost all recipes, you can replace sugar with an equal amount of maple syrup. For cake recipes and most desserts, you simply cut the amount of liquid (water, milk, juice, etc.) to be added in the recipe by about 60 ml (1/4 cup) for every 250 ml (1 cup) of maple syrup used.
– Isabelle Ladouceur, Bistro chef at Strøm Mont-Saint-Hilaire
To discover the Local Treasures packages available at Nuns' Island, click here.
To discover the Local Treasures packages available at Mont-Saint-Hilaire, click here.
YOU MAY ALSO LIKE THESE ARTICLES
Recipe: Quinoa salad with pomegranate
Healthy treats – Holidays Special
The art of food and wine pairing